'Westworld' Finale Will Answer Most Of Your Questions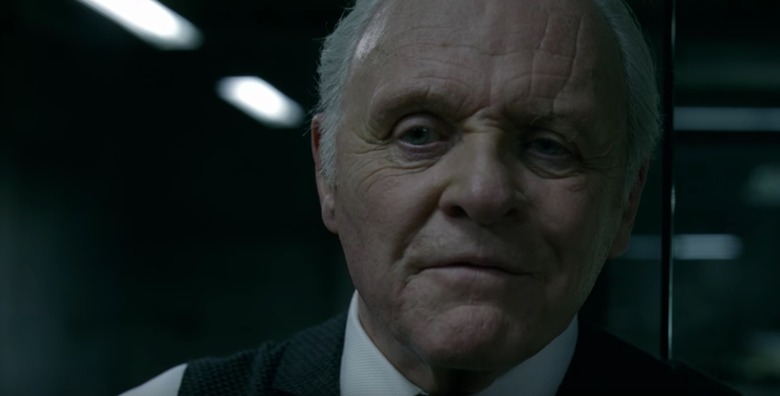 Westworld is a show that's raised more than a few questions in its first season. Fans have gone wild with all sorts speculation and fan theories, placing some of the show's tiniest details under a microscope. With the upcoming Westworld season one finale, most of the hit series' questions will get answered, according to creators Jonathan Nolan and Lisa Joy.
Below, learn more about the Westworld season one finale.
Actress Evan Rachel Wood confirmed on Twitter the finale, titled "The Bicameral Mind," is 90 minutes long. Nolan, who directed the pilot, also helmed the tenth and final episode of season one. With an hour and a half left to go, a few questions remain fans are hoping to see answered, not to mention whether the much talked about timeline theory gets proven correct.
Whatever answers audiences do or don't get in the finale, Nolan told EW they always set out to answer the major questions with the first chapter of Westworld:
We weren't interested in spinning out mysteries with no answers in sight. Our goal is to tell an ambitious story in season-long chapters, each with a distinct feel and theme.
Joy added:
Most of the questions viewers have will be resolved in the final episodes, except for the most important one: What happens next.
Along with some answers, we should expect plenty more brutal and emotional moments from the finale. Actor Jimmi Simpson teased the intense finale to Paste Magazine (via Heroic Hollywood):
We've established that the farther out you go, the more intense the game gets, and man, were they not kidding because when we started getting the scripts after episodes it was like, 'Whoa! OK!' Not only are they dropping bombs left and right, but some of the days on set, I would be like, 'Look, I've seen some stuff, and this is WILD.
As Joy said, the one question they don't answer is what's next for Westworld. We may not find out until 2018, but that's not determined yet. HBO's president of programming Casey Bloys recently said later in 2017 is possible. 2018, however, sounds more plausible due to scale of the show:
Westworld is such a big, ambitious show. I don't know if it will be fall of 2017 or into '18. That will depend as we get up and running. With Westworld, because the production is such a big endeavor, I don't exactly know when [it will premiere] yet. I can't speculate other than to say it'll either be '17 or '18. Probably more like '18 and half-hours [Insecure and Divorce] in '17 but we're a year away so let's see how it goes.
We spent a few years waiting for season one of Westworld. The show aired later than HBO initially planned for, but the decision to get season one of the show as right as possible is paying off. After the wait for season one, a 2018 premiere date for season two doesn't sound too bad. 2017 would be preferable, but not at the expense of quality. Once season one of Westworld is complete, Nolan, Joy, and all involved have five or six years worth of story left to tell. Just don't expect the next chapter of their story to go to Roman World or Medieval World.