Does 'Avatar 2' Finally Have A Release Date? Fox Sets New Dates For James Cameron, Marvel & More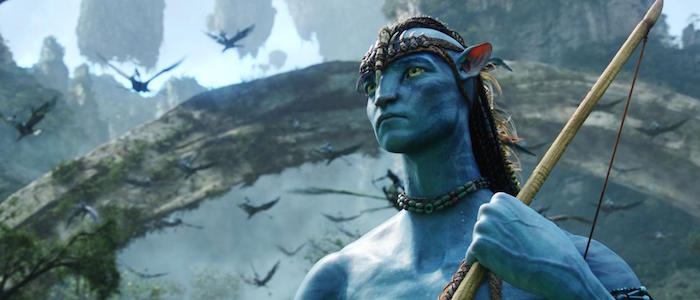 Alien: Covenant isn't the only Fox project moving around the release calendar. The studio has also announced new dates for Kingsman: The Golden Circle, two more Marvel movies, and — maybe most intriguing of all — an untitled project produced by James Cameron. Could this be the long-promised Avatar sequel? Get the potential Avatar 2 release date and more after the jump. 
First things first, let's talk about that possible Avatar 2 release date. Fox has reserved December 21, 2018 for an untitled Lightstorm production. Lightstorm is Cameron's production company and Fox is expected to distribute the Avatar sequels. In other words, there's a very good chance this is Avatar 2, which Fox said earlier this year would arrive sometime around Christmas 2018.
Of course, if there's one thing we know about Avatar 2, it's that an official release date is no guarantee we'll actually get a movie on said release date. Remember, this film was originally scheduled to open in 2014. But it's gotta come out eventually, so who knows, maybe this deadline will be the one Cameron finally manages to hit. And if not, maybe he'll pop back up in a couple of years to promise yet another Avatar sequel. (As of this past summer, we are up to Avatar 5, tentatively slated for 2023.)
Moving on, Fox has earmarked November 2, 2018 and February 14, 2019 for two new Marvel movies. This is in addition to the March 3, 2018 and June 29, 2018 slots already reserved for two other unnamed Marvel movies. It's a likely bet that one of those will go to the Deadpool sequel, and another (probably March 2018) to New Mutants. The studio is also expected to make a sequel to X-Men: Apocalypse. And I suppose we can't rule out the possibility that they'll try to do something with Fantastic Four again.
The November 2018 Marvel movie will compete with an untitled Paramount event picture and Disney's Mulan remake. The February 2019 one opens the same week as one of the Universal Monsters films.
Finally, Kingsman: The Golden Circle has moved from June 16, 2017 to October 6, 2017. Fox had originally set that fall date aside for an untitled Marvel movie, believed to be Gambit before Gambit lost its director and got put on hold. So Kingsman will now open against My Little Pony and — gulp — Blade Runner 2049. The new Kingsman brings back director Matthew Vaughn and stars Taron Egerton and Colin Firth for another adventure about the top-secret elite British spy ring.