Michael Giacchino Had Just One Month To Write The 'Rogue One' Score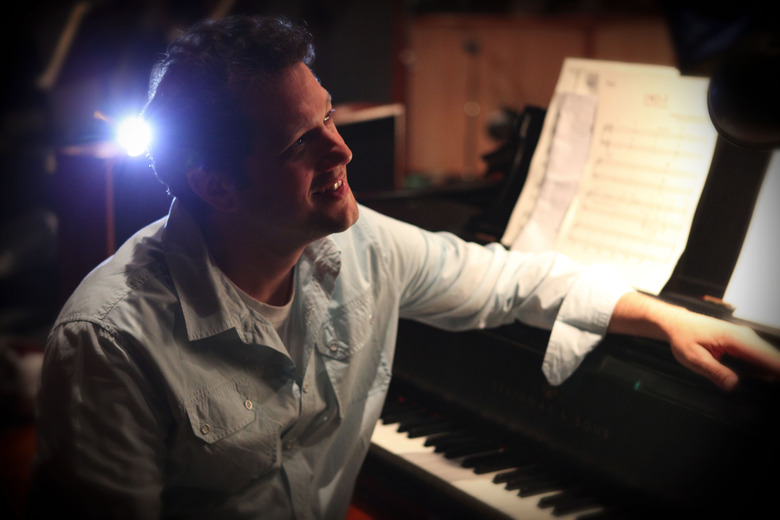 Michael Giacchino had a tough job to do on Rogue One: A Star Wars Story. The composer behind Up, Lost, Star Trek, and Doctor Strange only had four and a half weeks to write the score for director Gareth Edwards' upcoming war film. Giachinno replaced Academy Award-winning composer Alexandre Desplat (The Grand Budapest Hotel) back in September, meaning there was no time to waste.
Below, Michael Giacchino discusses what to expect from his Rogue One music.
Desplat's departure from Rogue One: A Star Wars Story was reportedly due to a scheduling conflict following the weeks of reshoots. Based on Entertainment Weekly's interview with Giacchino, there may have been more to his exit than a timing issue, but if that was the case, Giacchino didn't want to know about it. The composer wanted a fresh start with his symphonic score, so he didn't listen to any of Desplat's work on the film.
According to Giacchino, the emotion of Edwards' film is what influenced his music the most:
It is a film that is in many ways a really great World War II movie, and I loved that about it. But it also has this huge, huge heart at the center of it, and that was the one thing I just didn't want to discount. Yes, it's an action movie, and it's a Star Wars film, and it has all the things that you would come to expect and love about that, but I didn't want to forget that it was also an incredibly emotional movie as well. That was what really pulled me in. I love working on projects that have an emotional center to them – and not manufactured emotion either, even though, you know, [laughs] it's a weird thing to say because literally that's all we're doing, manufacturing emotion.
Even though this is a standalone story, Giacchino still wanted to incorporate some of the series' traditions:
It does borrow from traditions that both John [Williams] and George Lucas borrowed from when they made the original Star Wars, you know. George was looking at Flash Gordon, the old serials, and John was looking at [Gustav] Holst and different composers along the way to get a baseline for what he wanted to communicate. There is a wonderful musical language that John put together for the original films. I wanted to honor that vernacular but still do something new with it, something that was still me in a way.
Giacchino added the score is "95 percent original but with little moments [of Williams' classic score] here or there to accent." As for how he handles Williams' famous "Imperial March," the composer replied "maaaaaaybe" when asked if he got to put his stamp on it. You also shouldn't expect to hear any music for the film's nonexistent opening title crawl. Giachinno's experience on Rogue One may have been a slightly stressful one, but there are worse jobs in life than getting to score a Star Wars movie, even if it means having to work on his birthday.
Rogue One: A Star Wars Story opens in theaters on December 16th.