Martin Scorsese's 'Silence' Gets A Poster, Frank Sinatra Biopic No Longer Happening

It only took 20+ years, but Martin Scorsese's Silence is finally coming to theaters next month. Ahead of the trailer's premiere later this week, Paramount has unveiled the first Silence poster and a couple new Silence images.
Meanwhile, there's a bit of bad news for another Scorsese project that's been simmering for a long while. The Frank Sinatra musical biopic that he's been developing on and off for the past several years is apparently dead, at least according to screenwriter Michael Chabon.
See the new Silence photos and get the latest on the Sinatra movie below. 
Based on the novel by Shusaku Endo, Silence centers on two Portuguese Jesuit priests (played by Andrew Garfield and Adam Driver) who head to Japan in the 17th century in pursuit of their former mentor (Liam Neeson), who is reported to have committed apostasy. A new photo (via The Playlist) shows Neeson's Cristóvão Ferreira in rough shape. Another new Silence image featuring Garfield is at the top of this post.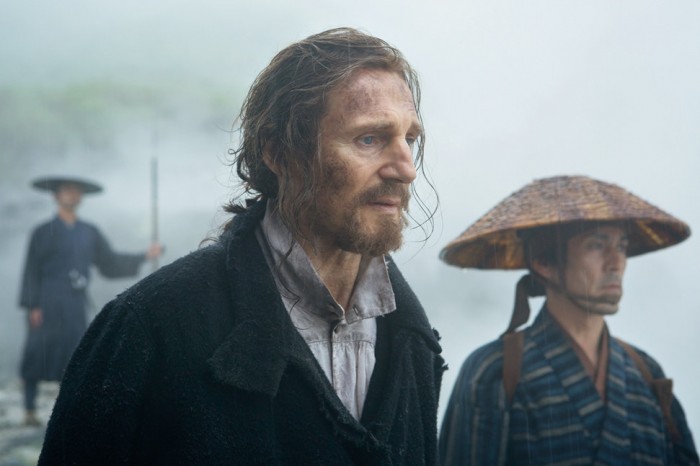 And here's the new poster, which... okay, let's be honest here. It's ugly. It's reminiscent of those X-Men: First Class posters that put James McAvoy and Michael Fassbender's faces inside the silhouettes of their characters, and that is definitely not a compliment. It tells you next to nothing about the movie (Neeson kinda just looks like he got out of a really steamy shower and put on his snuggliest bathrobe) and isn't really interesting or unique in its own right either. But hey, lots of excellent movies have terrible posters. Hopefully this is one of those cases.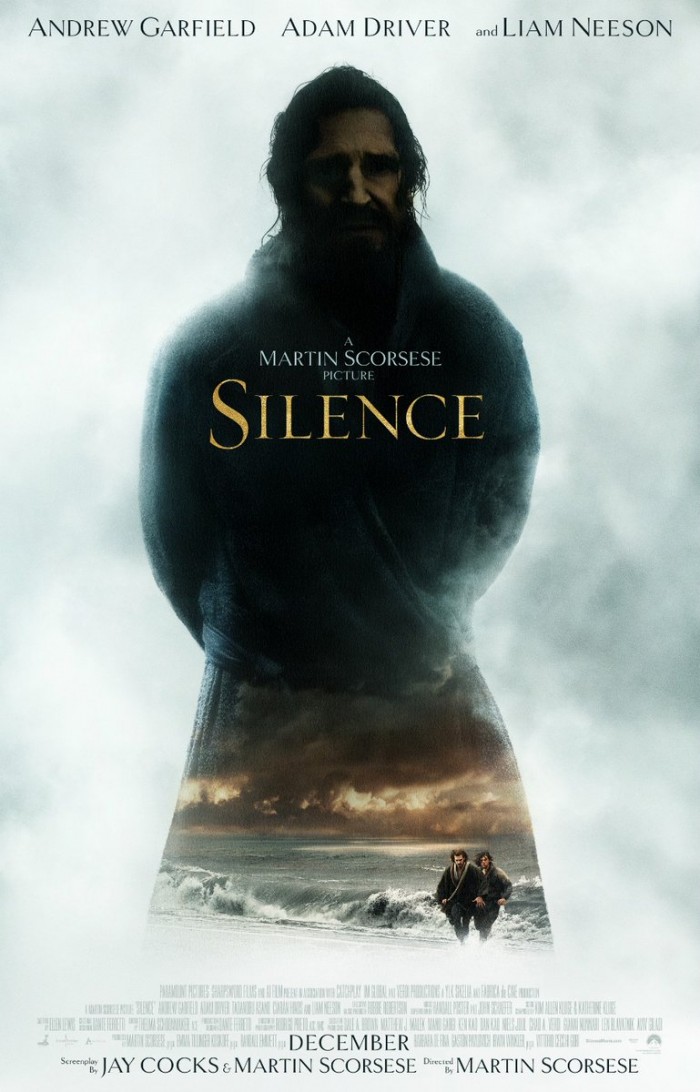 Anyway, at least this movie exists, unlike Scorsese's Sinatra biopic. Scorsese put the project on his to-do list several years back. Phil Alden Robinson was set to write the screenplay and Al Pacino and Robert De Niro were courted to star. There was talk of Scorsese contemplating shooting in 3D. But there hasn't been a lot of talk about it lately — because, it turns out, it's not happening anymore.
Chabon, who had also worked on the screenplay, offered the disappointing update in an interview with Vulture. He mentioned that he'd read Tina Sinatra's memoir My Father's Daughter for a project, adding, "It would've been so cool. Scorsese was going to direct it, and I wrote the script." However, he said, "the usual" happened and the project is no longer in development.
Granted, it's still possible the movie will come together in a different form somewhere down the line without Chabon. But it sounds like the most recent iteration of the project has hit a dead end. Meanwhile, Scorsese's still got a number of other projects in development, including The Irishman, a mob drama starring Pacino and De Niro.