'Barry' Trailer: A Portrait Of The President As A Young Man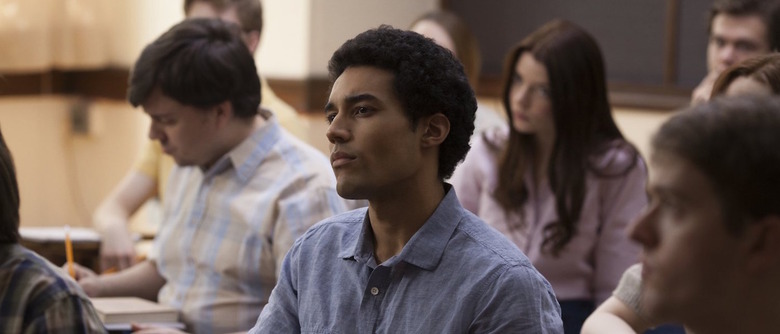 With the clock winding down on Barack Obama's presidency, a new film promises to look back at where it all began. Vikram Gandhi's Barry is a portrait of Obama in his college years, with Devon Terrell playing the future POTUS as a fresh-faced young man still figuring out his place in the world. Also starring are Anya Taylor-Joy (The Witch) as his girlfriend, Ashley Judd as his mother, and Ellar Coltrane (Boyhood) and Jason Mitchell (Straight Outta Compton) as a couple of his friends.
Watch the Barry trailer below.
Barry Trailer
Barry was developed and shot well before the 2016 presidential election, of course, but it reads as especially bittersweet after the past couple of weeks. That said, this movie looks worth watching no matter when it's released. Terrell has a tricky line to walk here. He needs to copy enough of Obama's mannerisms that we recognize him instantly, while being careful not to let mimicry overwhelm the rest of his performance. Based on the trailer, it looks like he pulls it off. Similarly, the film touches on themes of race and identity without making those the central focus at the expense of the characters — they're just part of the fabric of existence for its lead, who doesn't know at this point that he's fated to become America's first black president.
Reviews for this one were very solid out of TIFF, so if you'd like to give Barry a try, it will be on Netflix December 16.
A young Barack Obama, known to his friends as "Barry," arrives in New York City in the fall of 1981 to begin his junior year at Columbia University. In a crime-ridden and racially charged environment, Barry finds himself pulled between various social spheres and struggles to maintain a series of increasingly strained relationships with his Kansas-born mother, his estranged Kenyan father, and his classmates.Barry is the story of a young man grappling with those same issues that his country, and arguably the world, are still coming to terms with 35 years later.