'Before I Fall' Trailer: Zoey Deutch's Terrible Day Will Never End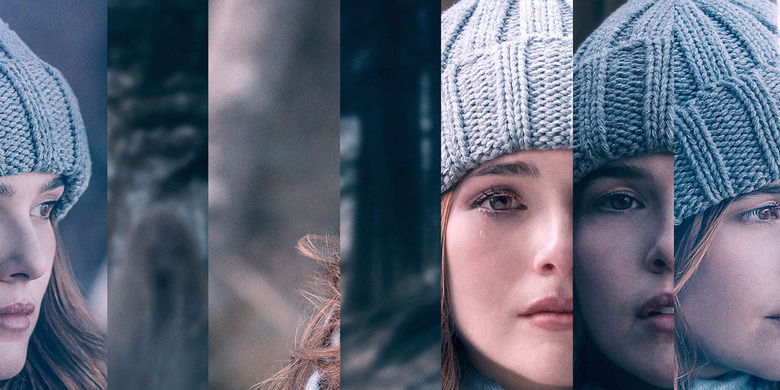 In the adaptation of Lauren Oliver's best-selling novel, Before I Fall, actress Zoey Deutch will relive the same day over and over again. The Vampire Academy and Everybody Wants Some!! star's character gets stuck in a time loop, and to get out of it, she'll probably have to learn a crucial life lesson or two. The first trailer for the high-concept high school drama doesn't exactly appear to be light on spoilers.
Below, watch the Before I Fall trailer.
What makes Before I Fall standout a little bit from most of the other young adult movies is who worked on the script: Gina Prince-Bythewood. Prince-Bythewood is the writer-director behind Love & Basketball, The Secret Life of Bees, and most recently, Beyond the Lights, a great love story. The filmmaker was initially attached to direct Before I Fall, but she left the project and director Ry Russo-Young (Nobody Walks) took over. Prince-Bythewood revised Maria Maggenti's script, which made the Black List, but it's unclear whether the filmmaker will receive co-writing credit.
The overlong Before I Fall trailer begins with some promise, making the time loop feel like a genuine nightmare for a teenager, but as more information is revealed, the less intriguing the movie becomes:
The trailer really does seem to show some major plot points. Not that that's the least bit surprising, but it's hard not to wonder why they'd feel the need to show so much from a movie with such an easy premise to sell. Is two and a half minutes necessary to communicate what this movie is about? At least the trailer has Zoey Deutch going for it. Not enough people saw her in another YA movie, Vampire Academy, a film with a surprising amount of charm. Deutch can be seen next in Why Him?, co-starring Bryan Cranston and James Franco, which just released a new trailer recently.
Here's the official synopsis for Before I Fall:
What if you had only one day to change absolutely everything? Samantha Kingston has everything: the perfect friends, the perfect guy, and a seemingly perfect future. Then, everything changes. After one fateful night, Sam wakes up with no future at all. Trapped reliving the same day over and over, she begins to question just how perfect her life really was. As she begins to untangle the mystery of a life suddenly derailed, she must also unwind the secrets of the people closest to her, and discover the power of a single day to make a difference, not just in her own life, but in the lives of those around her–before she runs out of time for good.
Before I Fall opens in theaters March 3rd, 2017.