This Week In Trailers: I Am Not Your Negro, The New Man, Detour, Unlocked: The World Of Games, Revealed, The Salesman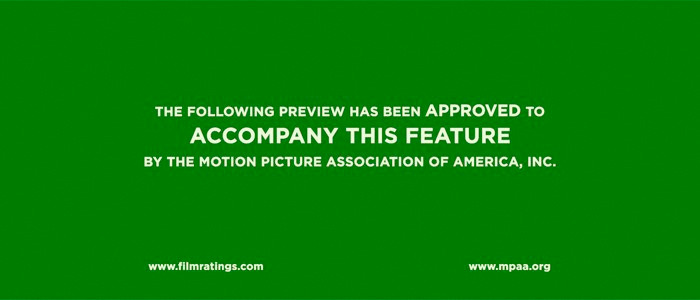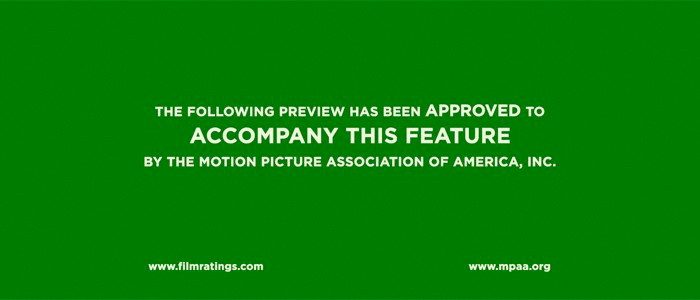 Trailers are an under-appreciated art form insofar that many times they're seen as vehicles for showing footage, explaining films away, or showing their hand about what moviegoers can expect. Foreign, domestic, independent, big budget: What better way to hone your skills as a thoughtful moviegoer than by deconstructing these little pieces of advertising? This week we decide to split our personality, come to grips with fatherhood, ask whether or not video games makes us worse off, talk about race in modern America, and see what the director of A Separation has been up to. 
I Am Not Your Negro Trailer
What white people have to do, is try and find out in their own hearts why it was necessary to have a n***** in the first place, because I'm not a n*****, I'm a man, but if you think I'm a n*****, it means you need it. – James Baldwin
Sit, and listen.
I honestly don't believe it gets any better than this opening. It's stark, in your face, emotionally charged, and rolls right into the kudos that this movie has received. Director Raoul Peck deftly moves us elegantly through why we're gathered here today and what it is that we're here to see. While there is nothing to really see, though, the real message is communicated loudly and clearly through the gently spoken words of James Baldwin himself. We haven't moved much down the path of racial equality, we've just kicked the can to a new generation to make sense of what is really going on in our communities today.
Detour Trailer
I loved Triangle.
Mind scrambler of a movie, Triangle showed how director Christopher Smith could elevate a small genre picture into something more substantial. It was meaty, had a wicked smart sensibility and it was leading, I was hoping, to more chances at bat for the ambitious filmmaker. Here we are, though, and since 2009 when Triangle came out, Smith has given us two films and two television shows. That said, this trailer has a fantastic frenetic energy about it and lays out yet another high concept idea that somehow works without it ever feeling jokey or slight. It's slick and keeps you running through the entire premise without you ever getting the chance to slow down. Smart.
Unlocked: The World of Games, Revealed Trailer
For the rogues gallery alone.
Sean Austin caught my attention but it was Matt Walsh, Zelda Williams, Tom Arnold, and Michael Rooker that got me to stay. There is no way this is anything more than some genuinely engaging back and forth about video games but that's entirely OK by me. The conversations about video games and video gaming never ceases to be interesting and this trailer just stokes those embers many of us have about wistfully remembering the past while playing the future of what we call video gaming entertainment. There are a surprising number of genuinely interesting people pontificating and postulating on gaming in general and I feel that's what elevates this beyond just an EPK level experience. The trailer is tight, doesn't waste our time, and makes a fantastic case why someone would want to spend some time unpacking this series.
The Salesman Trailer
A Separation was a revelation.
Director Asghar Farhadi is back with Iran's official Oscar entry for Best Foreign Language Film and it looks just as powerful. Set against the backdrop of a violent attack on a man's wife, the condition of women in Iran, and a production of Death of a Salesman (you can start your metaphors here) I cannot think of a tighter powder keg of a film that's ready to go off. The trailer more than does justice to what looks like multiple narrative threads being explored while also invoking a sense of dread and malevolence. The net net is a preview that more than sells its ideas while also getting you dialed into what it's trying to telegraph.
The New Man Trailer
I've got three.
One of the things that is apparent, as a father of three girls, is how common this story is. It's not a knock on directors Josh Appignanesi and Devorah Baum's documentary with one couple coming to terms with their parenthood, this documentary really focusing in on the dad's own issues with coming to terms on his impending responsibilities, as things take a pretty sharp turn at the midway point of this trailer. It becomes emotional and it's earned. As long as there are people having kids who have never had them there will always be someone wanting to make their story sound different from everyone else's but, for me, this trailer succeeds because it doesn't try to do that. It tells their story, their truth and it makes this all the better because of it.
Nota bene: If you have any suggestions of trailers to possibly be included in this column, even have a trailer of your own to pitch, please let me know by sending me a note at Christopher_Stipp@yahoo.com or look me up via Twitter at @Stipp
In case you missed them, here are the other trailers we covered at /Film this week: