Kimberly Peirce To Direct Holocaust Drama 'Man's Search For Meaning'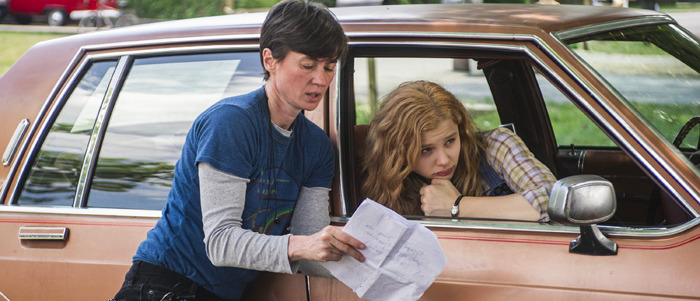 We wish we saw more movies from writer-director Kimberly Peirce. One would guess following her excellent directorial debut, the highly acclaimed Boys Don't Cry, we would've seen her direct more features, but it took nine years for us to see her sophomore effort, Stop-Loss. Five years later, she directed the Carrie remake, a movie she had a disagreement or two with studio executives on. After working in television, including directing episodes of Halt and Catch Fire, Peirce may have found her next film project: an adaptation of Viktor Frankl's memoir Man's Search for Meaning.
Below, learn more about Kimberly Peirce Man's Search for Meaning film.
From 1942 to 1945 Frankl survived four different Nazi concentration camps, including Auschwitz. He lost his parents, brother, and his pregnant wife. Man's Search for Meaning chronicled his experiences and how he coped, grew, and held onto meaning during those years. When Frankl passed away in 1997, his memoir had sold over 10 million copies in 24 languages.
According to Variety, production is expected to begin next year, and Peirce will soon meet with screenwriters for the project. In a statement, the filmmaker recalled the powerful experience of reading Man's Search for Meaning for the first time:
When I first read Viktor Frankl's Man's Search for Meaning decades ago, I was touched by Frankl's remarkable ability to make meaning and thus find a will to live from the immense and brutal losses, he and those around him endured. I was further moved by his ability to transform these experiences into a profound philosophy for living and appreciating life. Over the years I have reread this great work and it has inspired me in unique and powerful ways. It is a tremendous honor to adapt and direct Viktor Frankl's amazing life and work into a movie.
Straight Up Films is producing and financing the film. The company's founders, Marisa Polvino and Kate Cohen, praised Peirce's unique voice:
Kimberly's insight and connection to the heart of the material coupled with her proven ability to find the emotional power and significance of her characters wildly impressed us. Man's Search requires a unique voice and visionary mind, and Kimberly is exactly that.
A part of the reason why we haven't seen many films from Peirce is she's not a typical work-for-hire director. She's turned down a good amount of jobs she wasn't passionate about, like Memoirs of a Geisha. The director has struggled to get more personal projects financed, but it's heartening to see she's going to tell a story as important as Frankl's.
Over the years, Peirce has worked on a variety of projects. When she was promoting Carrie, she discussed an original action film set in "the cyborg realm" dealing with singularity. The filmmaker spent over a year researching and writing a script, titled Silent Star, about the 1922 murder of director William Desmond Taylor. Peirce had Hugh Jackman, Evan Rachel Wood, and Ben Kingsley attached to star, but she couldn't get the movie made for a ridiculous reason. There's also a queer romantic sex comedy script Peirce wrote, which she received guidance from Judd Apatow on. Despite the fact Universal loved the idea and bought it, Butch Academy was reportedly too edgy in the studio's eyes. Peirce intends on one day making that comedy, though.