Legendary's 3D Ghostbusting Action Movie 'Spectral' Goes To Netflix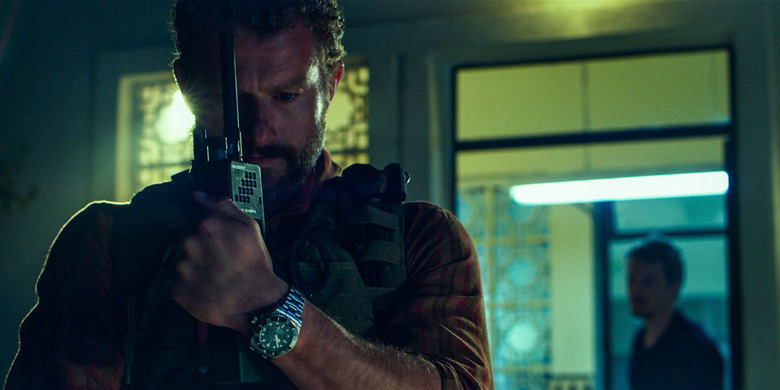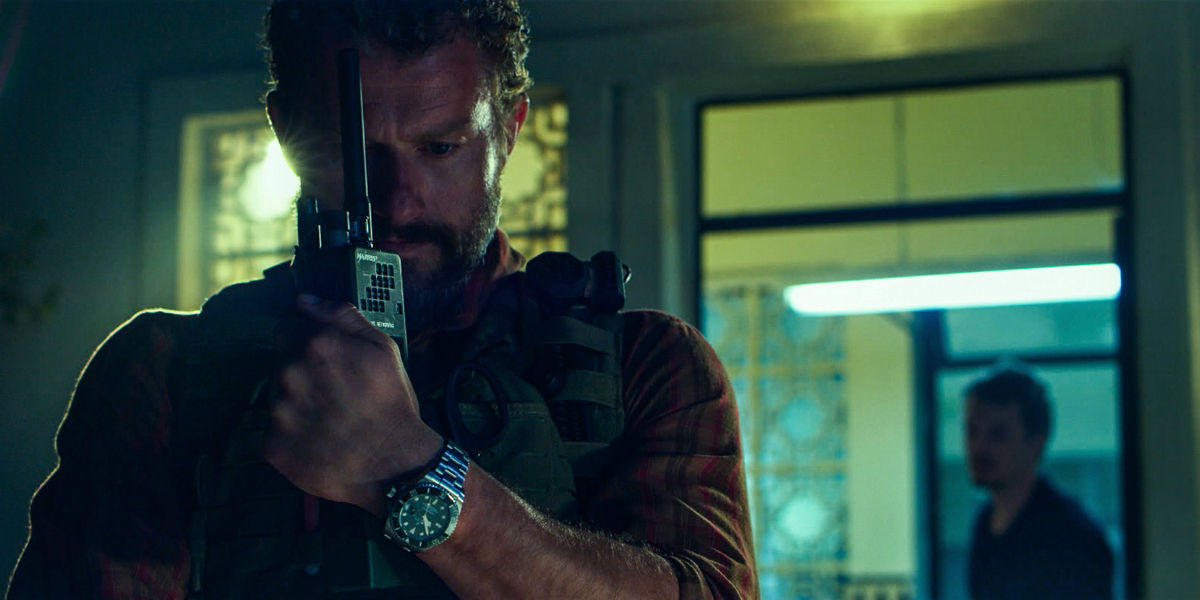 This past summer Spectral was scheduled to open in theaters. If the movie wasn't on your radar, that's understandable. We've seen few promotional materials and the film never actually made it to theaters.
The sci-fi action movie pits James Badge Dale (13 Hours, pictured above) and Emily Mortimer (Shutter Island) against supernatural forces. Nic Mathieu's 3D film has been described as Black Hawk Dawn with supernatural forces — an enticing mashup that Netflix, not Universal, will release next month.
Below, learn the Spectral release details.
Deadline Netflix will release Spectral on December 9th. There's zero mention of Universal or how or why the film has gone to the streaming service. But after the movie was removed from Universal's release schedule, the move might not surprise some people. Mathieu shot Spectral over two years ago in Budapest, Hungary, and completed it over a year ago, so there's also been a bit of a holdup on the project.Ian Fried and Mathieu's original story follows a DARPA scientist who goes on a near-suicide mission with a Special Ops team of Delta Force soldiers. They'll have to fight in a war-torn European city, where supernatural forces are taking over and causing all sorts of chaos and carnage. Dale is presumably playing one of the Delta Force soldiers. The cast also includes Clayne Crawford (Lethal Weapon TV series), Max Martini (Pacific Rim), Jimmy Skingbola (Arrow), and the great Bruce Greenwood (Wildlike).
Here's an image from the film: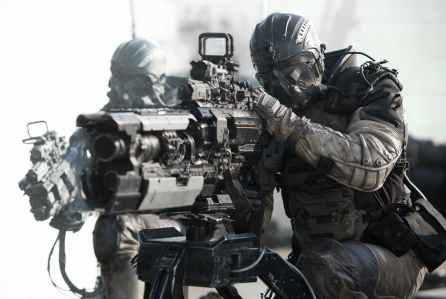 There's a good amount of talent involved in this project we've heard so little about. Besides that cast, the film features an original score from Junkie XL, composer behind Mad Max: Fury Road and Deadpool. He also worked on Batman v Superman: Dawn of Justice with Hans Zimmer. Junkie XL has been composing some exciting, adrenaline-pumping music as of late, but it's unclear what to expect from his score for Spectral, since, again, we've seen hardly anything from the delayed film.
The move from Universal to Netflix probably doesn't raise anyone's expectations for Spectral, but at least we'll soon get to see some futuristic weapons produced by Weta Workshop. The VFX were handled by Weta Digital as well. Apparently, the film, which is co-written by screenwriter/director George Nolfi (The Adjustment Bureau), relies heavily on practical effects. We should expect to see more from Spectral soon.
Spectral is available to stream on December 9th.