Star Wars Episode 8 Character Details: Benicio Del Toro, Laura Dern, & Kelly Marie Tran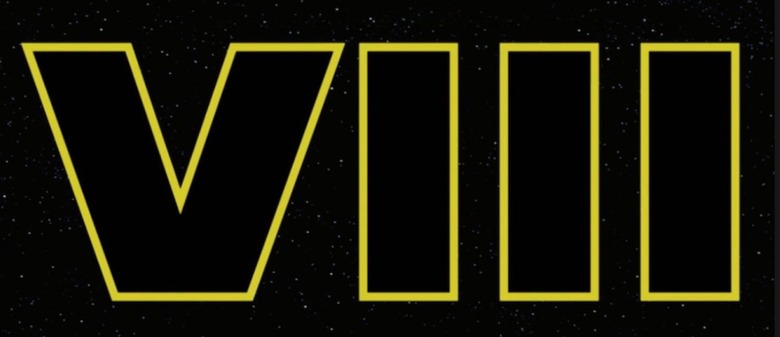 We're still over a year away from Star Wars: Episode VIII, yet I feel like we are much more in the dark about Rian Johnson's of the Star Wars saga than we were about JJ Abrams film this far before release. When Star Wars 8 began production back in February 2016, it was announced that Oscar winner Benicio del Toro, Academy Award nominee Laura Dern, and newcomer Kelly Marie Tran were joining the cast in undisclosed roles. We've heard rumblings over the past year and a half about del Toro's villain role, but we really haven't heard anything substantial from the rumor mill, until now. Hit the jump to find out what we learned from the rumored Star Wars Episode 8 character details.
A new report from Making Star Wars offers some details on all three of these new characters. According to the fan site's sources: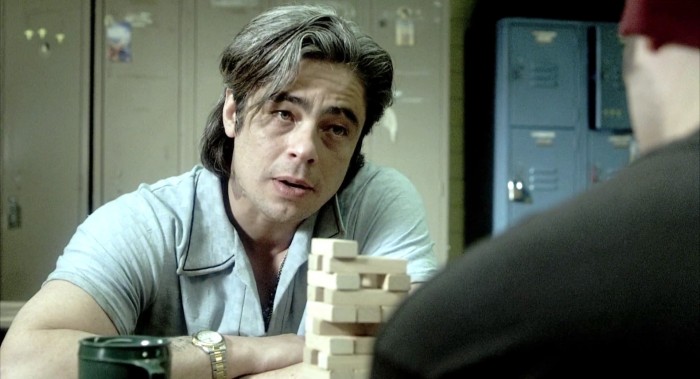 Benicio del Toro will be playing a "man in black" (not to be confused with Westworld's The Man in Black) who unsurprisingly dresses in all-black attire and is considered "dangerous." When word of del Toro became involved in the project, he made a couple of comments publicly that he was playing a villain, before denying that he ever made such comments. He later explained in interviews that "I don't know if he's a villain. People are saying that, but it's like they read a different script than I read."
And Benicio might not be totally lying. The new report suggests that he may not be a clear-cut villain. They have heard that the film's heroes do not view del Toro's character as a "bad guy," a suggestion that he may have a role more akin to that of Lando Calrissian from Empire Strikes Back in the original Star Wars trilogy.
Some have speculated that he might be somehow connected to an intergalactic casino that will be in the film, which makes me think of that infamous Sabacc game between Lando and Han which landed Solo the Millenium Falcon (which we will probably end up seeing in the Han Solo standalone film). But don't expect him to be simply a Lando surrogate. Johnson's script is not a rehash of Empire Strikes Back in the same way that JJ Abrams modeled Force Awakens to echo A New Hope. We should learn more about his character soon enough.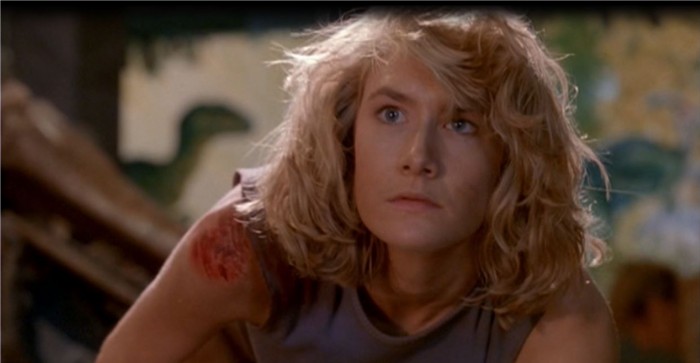 As for Laura Dern, her character is being described as "aristocratic and fancy" in a way we have yet to see in the Star Wars franchise thus far. Think something along the lines of "The Hunger Games meets Star Wars," with Dern wearing an elaborate dress and has pink hair in a hairdo reminiscent of the prequel trilogy. Imagining this in my head makes me hesitant but knowing Rian Johnson is at the helm gives me confidence. I wonder how a character like this may fit into this story. Perhaps now that the galactic senate has been destroyed, she will be a piece of the new political puzzle and will be a foil for Carrie Fisher's resistance leader Leia Organa.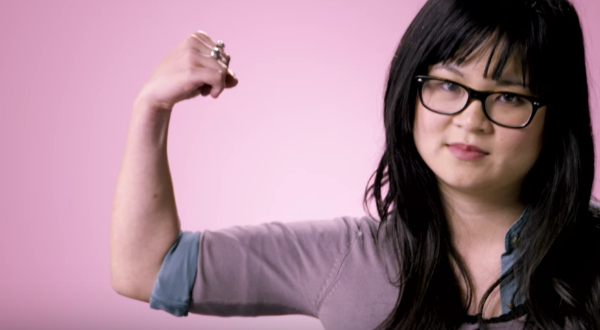 When Kelly Marie Tran was first cast, there were rumors that she may be playing a love interest for Finn, and this new report says that her character is very much involved in Finn's storyline. We don't get much more information about her, other than:
Her look is almost the opposite of Dern's character. She's just very normal looking but her situation is supposedly really cool.
Rogue One is only a month away from release, and I'm sure the promotion for Episode 8 will begin to ramp up after the release of the first Star Wars standalone film. Some have suggested that Disney might attach a teaser trailer for Episode 8 to Rogue One, but I think they'll hold back not to distract from its current film.
By this time before Episode 7, we already had a title and had been shown things from the set vis JJ Abrams' Force For A Change videos. We are 393 days away from a new Star Wars film, which is already shot and in the post production process. We should at least find out a title pretty soon. I'm still shocked they didn't announce one at Star Wars Celebration Europe 2016.