'Beauty And The Beast' Trailer: Tale As Old As Time...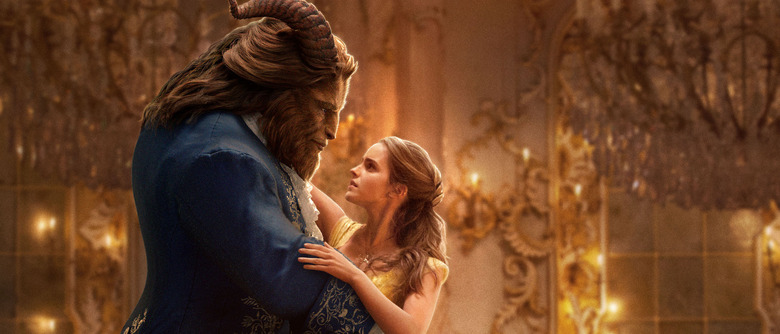 For the past couple of weeks, Disney's been showing us more and more of Bill Condon's Beauty and the Beast, the latest live-action fairy tale remake from the Mouse House. Today all that culminates in the unveiling of the first real Beauty and the Beast trailer.
Though we've seen teasers and images from the film already, the Beauty and the Beast trailer gives us our first real look at the sweeping fantasy romance in action. Emma Watson and Dan Stevens lead the cast as Belle and the Beast, with Luke Evans as Gaston, Josh Gad as Lefou, Kevin Kline as Maurice, Ewan McGregor as Lumiere, Ian McKellen as Cogsworth, Emma Thompson as Mrs. Potts, Gugu Mbatha-Raw as Plumette, Audra McDonald as Madame Garderobe, and Stanley Tucci as Maestro Cadenza. Watch the Beauty and the Beast trailer below.
Beauty and the Beast Trailer
The trailer recreates a lot of the iconic moments you'll remember from the '90s animated film, and Watson seems like particularly perfect casting for the lead role. But getting a giant furry man-beast and a bunch of living household objects to look convincing is a lot easier in 2D classic animation than in hyper-realistic CG. That's going to take some getting used to, though at this point I have every confidence in Disney to make it work.
Beauty and the Beast is in theaters March 17, 2017.
Disney's "Beauty and the Beast" is a live-action adaptation of the studio's animated classic which refashions the classic characters from the tale as old as time for a contemporary audience, staying true to the original music while updating the score with several new songs. "Beauty and the Beast" is the fantastic journey of Belle, a bright, beautiful and independent young woman who is taken prisoner by a beast in his castle. Despite her fears, she befriends the castle's enchanted staff and learns to look beyond the Beast's hideous exterior and realize the kind heart and soul of the true Prince within.