'Deadpool 3' Will Introduce X-Force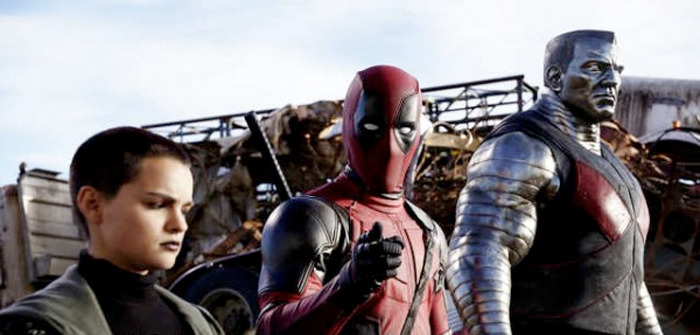 20th Century Fox's core X-Men series may be struggling, but apparently, they're still feeling pretty good about one of the franchise's spinoff properties. Even as Deadpool 2 recently suffered a couple big setbacks behind the scenes, the studio is already looking ahead to Deadpool 3, with plans to introduce the X-Force team. 
In their wide-ranging piece about Fox's X-Men franchise woes, The Hollywood Reporter noted that "Fox already is planning Deadpool 3, readying a filmmaker search for a storyline that will involve another X-team, X-Force, say sources." This shouldn't come as a huge shock, considering Fox has been hoping to make an X-Force movie for a while. Deadpool star Ryan Reynolds has been very vocal about his desire to bring the team into Fox's X-Men cinematic universe, and a few months ago we heard Fox was actively developing an X-Force project.
The X-Force are a team of superpowered mutants not unlike the X-Men, but with a darker, meaner, and more aggressive edge. We'll have to wait and see which characters get chosen for the X-Force in the movie, but team members in the comics have included Psylocke (who was played by Olivia Munn in this summer's X-Men: Apocalypse), Deadpool and Colossus (who were in Deadpool), and Cable and Domino (who'll be in Deadpool 2).
But first, Fox will need to get their crap together for Deadpool 2. The first Deadpool was a massive hit, exceeding even the most optimistic projections to become one of the best-performing R-rated movies of all time in the U.S. A sequel felt inevitable. But Deadpool 2 hit a snag when director Tim Miller (who'd helmed the first film) dropped out, citing "creative differences," followed soon afterward by composer Tom Holkenborg. Fox is trying to get back on course, though, with John Wick co-director David Leitch in negotiations to replace Miller as director.