Bryan Singer In Talks To Direct Rami Malek In The Freddie Mercury Biopic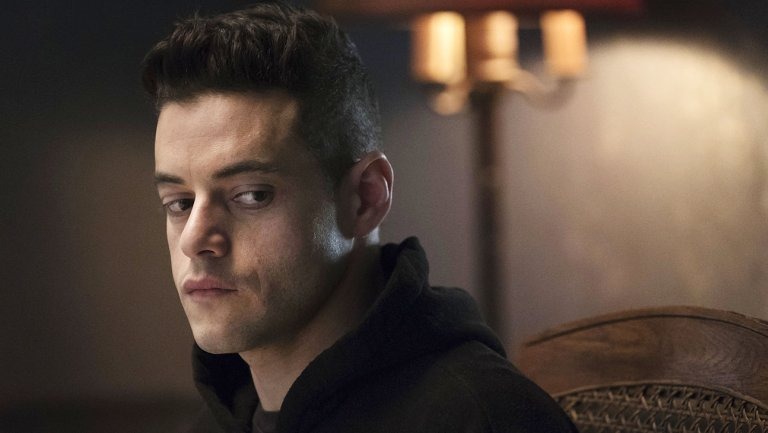 The long-gestating Freddie Mercury biopic has seen plenty of talent come and go over the years. Sacha Baron Cohen spent a good amount of time developing a hard-R, warts-and-all biopic that ultimately led to creative disagreements between him and Queen guitarist Brian May, who even rejected the idea of David Fincher directing the biopic. Now, it looks like the project has may have nailed down Mr. Robot star Rami Malek as Freddie Mercury, and Bryan Singer (X-Men: Apocalypse) may be directing.
Deadline reports Malek has signed on to play the Queen frontman, who tragically passed away at the age of 45. The biopic, which is now at 20th Century Fox, not Sony, comes from producer Graham King and his GK Films. The producer has been working on Bohemian Rhapsody for eight years.
Fox is placing the biopic on the fast track, with Bryan Singer possibly directing. The filmmaker is currently in talks to direct, so his involvement isn't a done deal, but this project would make a nice change of pace for Singer, whose last five out of seven films have been superhero movies.
When Cohen was attached to the project, the word was Peter Morgan wrote a very good script, but the latest draft comes from Anthony McCarten (The Theory of Everything). Original Queen members Brian May and Roger Taylor are a part of Bohemiam Rhapsody as music producers, and hopefully, Bohemian Rhapsody doesn't tell the story they had in mind, which Cohen hilariously shared last year:
[After] my first meeting, I should never have carried on because a member of the band —I won't say who— said, 'This is such a great movie, because such an amazing thing happens in the middle of the movie.' I go, 'What happens in the middle of the movie?' He goes, 'Freddie dies.' I go, 'So you mean it's a bit like Pulp Fiction, where the end is the middle and the middle is the end? That's interesting.' He goes, 'No, no, no.' So I said, 'Wait a minute. What happens in the second half of the movie?' And he said, 'Well, we see how the band carries on from strength to strength.' And I said, 'Listen, not one person is going to see a movie where the lead character dies from AIDS and then you carry on to see [what happens to the band].
That's probably not the Freddie Mercury biopic audiences are interested in, but we'll likely know soon if that's the story we're going to see told. The last actor and director that signed up for this movie were Ben Whishaw (Cloud Atlas) and actor-turned-director Dexter Fletcher (Eddie the Eagle), but that potential collaboration was thwarted by — you guessed it — creative differences. Fingers crossed Malek and Singer have better luck with Bohemian Rhapsody, because Malek has the look and talent for the part, and it'd be great to see Singer, a filmmaker who works better with less, make something unexpected again.