Akiva Goldsman Is Considering Directing Rob Liefeld's 'Avengelyne'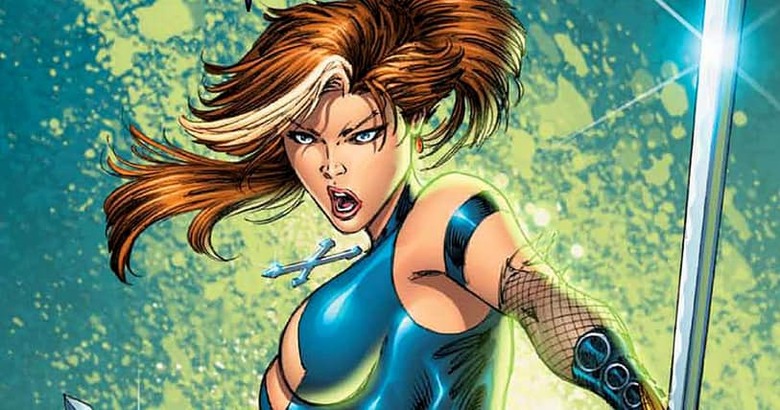 Another character from Deadpool creator Rob Liefeld might get the big screen treatment. Paramount Pictures has purchased the rights to Avengelyne, a story about an angel banished to Earth. Academy Award-winning screenwriter Akiva Goldsman (Winter's Tale) is producing the comic book movie, and he's eying the director's chair.
Below, learn more about the potential Avengelyne movie.
Goldsman recently led the charge in the Transformers writers room for Paramount. Now he's overseeing their Hasbro properties, including G.I. Joe, Micronauts, and more, but according to Deadline, he's currently also in search of a screenwriter for Avengelyne.
The character was created by Liefeld and Cathy Christian in 1995. They introduced Avengelyne in a three-issue miniseries. The character was born an angel and is a part of the Warhost, an army of angels. Avengelyne is one of God's most powerful and trusted warriors, but one day, she's tricked into questioning God's love for humans. Angered by the angel's question, God casts her down to Earth to live as a mortal.
In 2013, Liefeld joined forces with former MMA fighter and actress Gina Carano for Avengelyne. The two even signed posters featuring Carano as the character at Comic-Con. At the time, The Hollywood Reporter described the project as being in "the vein of Underworld," but of course it's now described as "John Wick with a fallen angel."
When working with Carano, Liefeld said his character connected with comic book readers because of her relatable redemption story:
Avengelyne resonated so powerfully with the audience because her story of redemption is one that is so relatable. A fallen angel, sentenced to redeem herself by serving humanity, Earth is a foreign environment to her, she must adapt in order to save herself as well as mankind. Her dilemma provides humor amidst the larger plot engine driving her journey
As most comic book fans know, Avengelyne wouldn't be the first comic book movie Goldsman has worked on. He famously wrote Batman & Robin and Batman Forever, in addition to producing the disastrous Jonah Hex, the fluffy but enjoyable The Losers, and Constantine, a movie more people, rightfully so, have warmed up to.
Goldsman took his first shot at directing a feature with an adaptation of Winter's Tale. The project was deeply personal to him, but the final result is a fascinating, messy, and sincere misfire that deserves a spot in the movie history books. After the critical and financial failure of that film, Goldsman lined up other projects to direct. Two years ago, the writer-director became attached to a Blumhouse project, Stephanie, but we've heard little movement about that horror movie since its announcement. Whether Goldsman ends up in the director's chair for Avengelyne, we'll wait and see.