Kevin Feige On How A Marvel Movie Like 'Doctor Strange' Is Developed, & Why Time Travel Won't Ruin The MCU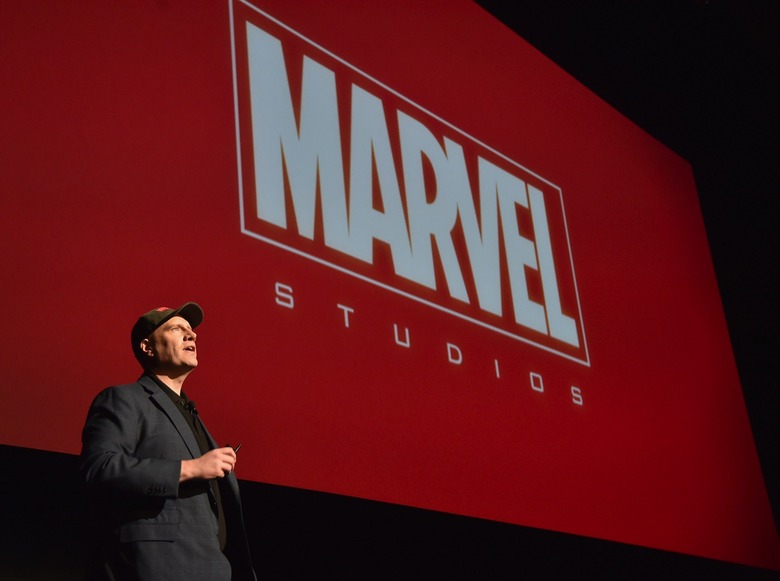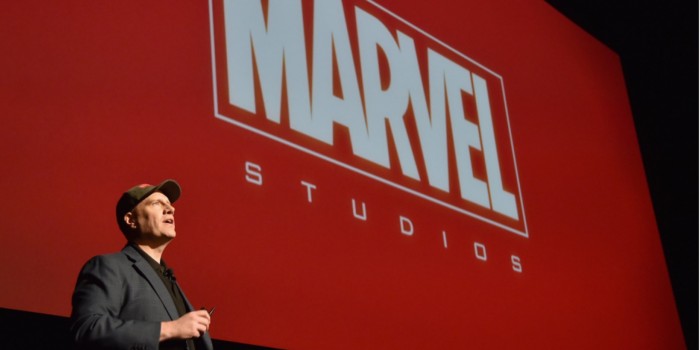 There is almost no better interview in Hollywood than Marvel Studios' head Kevin Feige. He's the mastermind over the Marvel Cinematic Universe and always has the best responses, even if he sometimes slyly avoids giving a direct answer. I think only Damon Lindelof did this kind of interview better when he was showrunner of Lost.
I've always been very curious about the Marvel development process — the way a Marvel movie is put together as it seems so different from traditional movie-making. The Marvel Cinematic Universe is plotted over five years in advance, and each standalone film needs to fit into the larger progression of the story. At what point did Marvel even begin thinking of a Doctor Strange movie? How does a director pitch to get the job? At what point does someone like Dan Harmon become involved in the project?
Doctor Strange also introduces the idea of time manipulation to the MCU (Strange has a variety of otherworldly abilities in the comics, this being one of them). So the time travel paradox-obsessed part of me had to ask about the potential problems this might pose for the future of the MCU. All this and more, after the jump.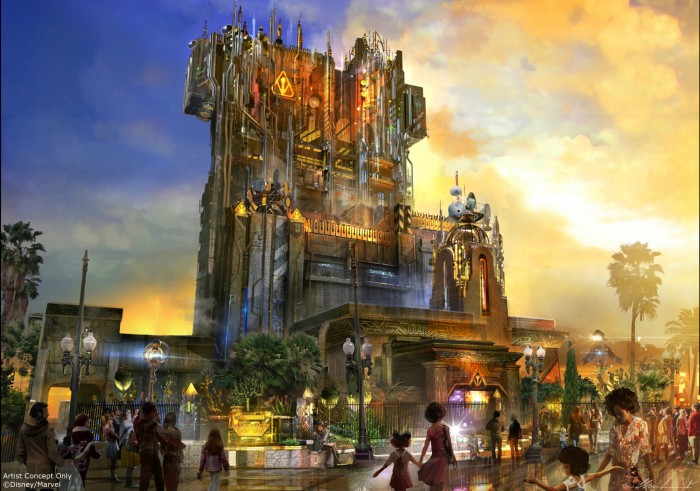 Please Note: The following interview was edited and condensed. Some of the more spoiler-y questions/answers will be posted on Monday, so please look forward to the rest of the interview then.Feige, like me, is a big Disneyland fanatic. When I stepped into the room, he started asking me about Disney's plans to turn the Twilight Zone Tower of Terror ride at Disney California Adventure into a Marvel attraction called Guardians of the Galaxy – Mission: Breakout. The move has upset some longtime Disneyland fanatics, and he wanted to know where I sided. I originally wasn't going to publish this part but many people on Twitter asked me to include it.Kevin Feige: Hey sir, long time.Peter Sciretta: It's been so long! I think I was busy the last one of these so I didn't come in and actually talk to you.Kevin: How are you?Peter: Doing well.Kevin: Been to Disneyland lately?Peter: Actually yes, was just there two weeks ago.Kevin: Tower of Terror, Guardians of the Galaxy, where do you lie on that? Are you sending hate mail?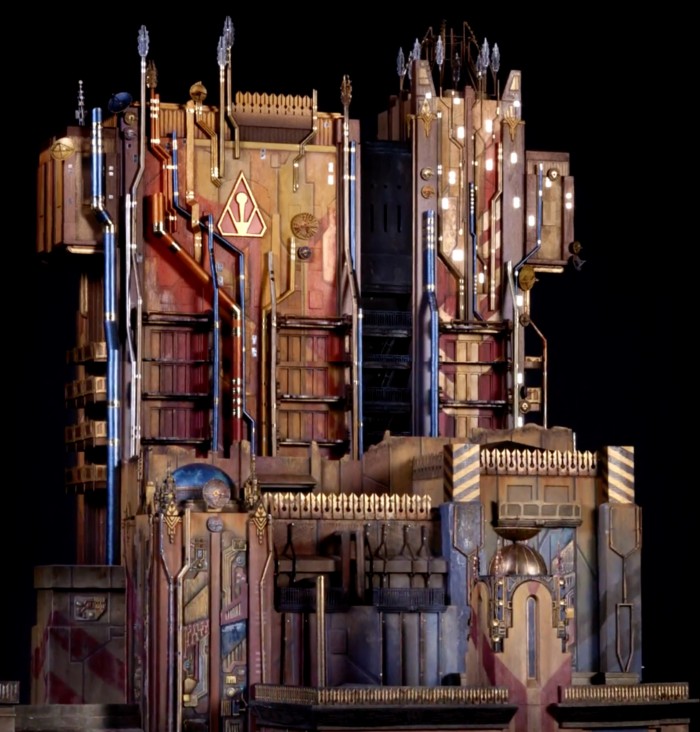 Peter: I was thrown for a loop when it was first rumored, but I came around to the idea. That said, I think the building looks ugly.Kevin: The concept art you've seen for the new building?Peter: I've seen the concept art. The concept art looks awesome. The model they recently showed looks kind of ugly. But I'm still excited.Kevin: But they haven't done anything. Did they start anything on the outside?Peter: There's scaffolding, and they removed the Hollywood Tower Hotel sign.Kevin: Scaffolding. I have to go to Tower of Terror before it closes.Peter: Yeah, I wanna do the, they do it at night with the lights out.Kevin: Or just go to Florida... Which is better.Peter: It's always been better, so...Kevin: The Florida one. And we'll still always have Flordia.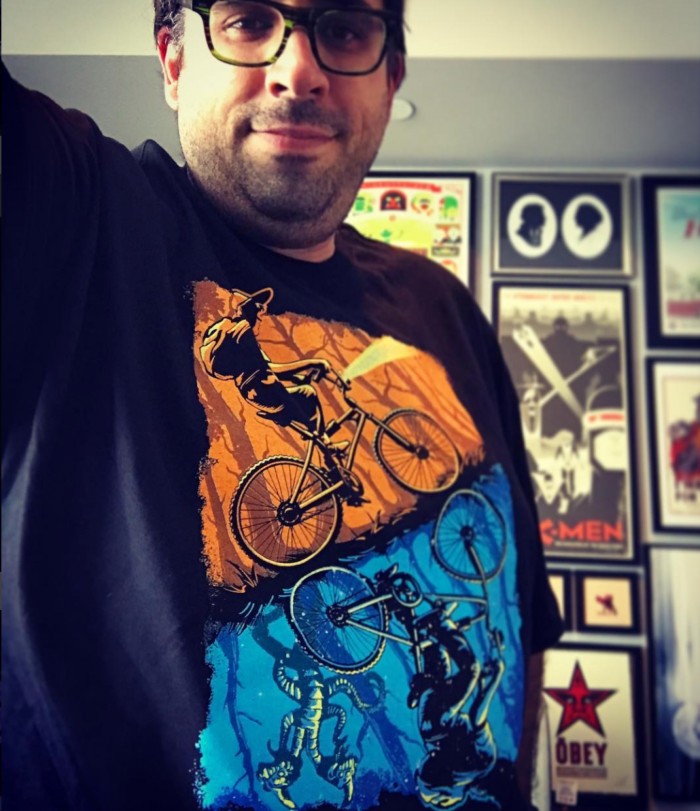 Peter: This film–Kevin: Is that a Stranger Things shirt?Peter: Yes. Kevin: Awesome.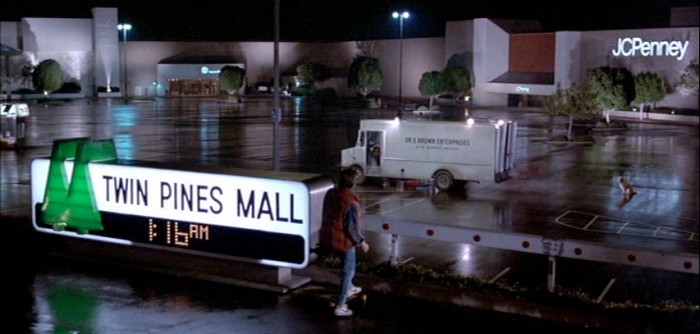 Peter: I know that, like me, you're a big fan of Back to the Future. I love time travel. I love how it's used in this movie too. I mean, one of the best-conceived action sequences in Marvel history.Kevin: Oh wow.Peter: But the cynic side of me says that now that you've introduced time travel–Kevin: And reverse everything every time something bad happens.Peter: Yeah. So how do we get around that? How is that like you can't just undo any death or...?Kevin: You'll have to see. But certainly, that is something that we were aware of. And even if you look at it, you know, if Doctor Strange using those powers the way he has learned how to use them wants to go back in time to watch Washington cross the Delaware, he has to go like this for 200 years? I mean, it's essentially real time, right? So it's you don't get a lot of, there's not a lot of leeway there. If he wants to keep re-eating an apple, I guess he doesn't have to buy apples again. I suppose he can eat an apple and get an apple. But that is something that we are acutely aware of. One of the reasons why we — and by the way, if he uses it for too long as we saw the first time he does it with the apple, space-time starts to fracture. So there are limitations that we introduce in this movie that we see later. In future films. Superman could just fly around the world, you know.Peter: Oh yeah. I hated that in the first film but...Kevin: You tell me you watch that movie as a kid and hated that moment. I didn't. I watched that movie as a kid and thought it was awesome.Peter: I guess it was probably when I was older, yeah.Kevin: Only when you watched Superman II, you go wait a minute, why, he could just do that I guess? But in that moment, it's the greatest.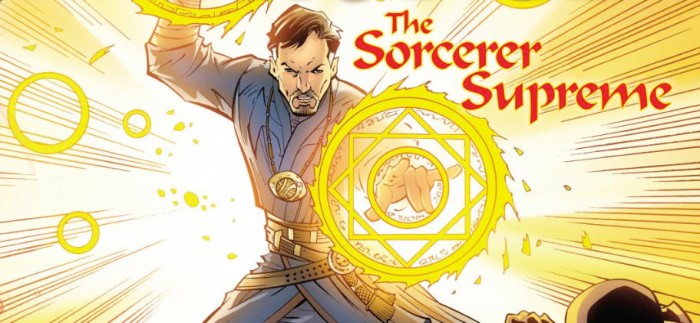 Peter: I'm curious when you started this whole thing with Iron Man and you had the grand goal of getting to the Avengers, Doctor Strange was probably not even in your mind at that point, right?Kevin: Well they're sort of all always in our minds. But it's a distant dream.Peter: When did it actually become serious that you were like let's start developing or let's start tinkering with what could a Doctor Strange movie be? When did that actually start to happen?Kevin: Well, we had been talking about it for a long time, and I would do interviews like this going back even before first Avengers when they go if you could do any character, what would you...? I would often say, Doctor Strange. Among a few other ones. Because he's so cool. Because he's so different. Because he is an entry point into a whole other, the way Thor was to a cosmic side and certainly Guardians. Strange is to a whole other segment of the comics which are very important and lead to all sorts of other storylines. So it was always there. It really wasn't until though we sat down to start charting out Phase Three that we said, okay, we know he's cool. We knew we want it to be trippy, but what does that actually mean and what could the story mean? You know, that was within the last four or five years.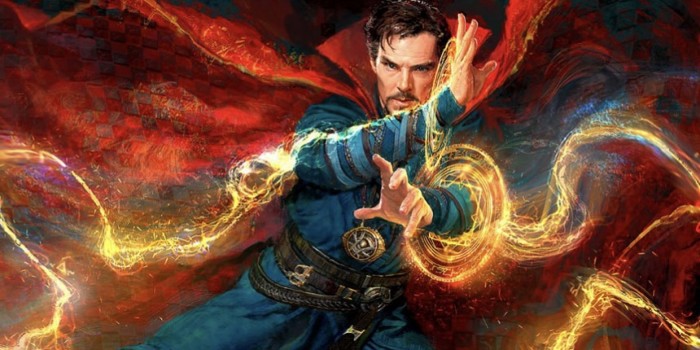 Peter: I recently learned that like before a film becomes a film at Marvel you guys start putting together like this lookbook of like ideas and just...Kevin: Yeah, I mean, sometimes yeah, sometimes that comes out of retreats that we have every few years. Every couple years. Often it's collections of things from the comics of course. We also as you know have an amazing visual development department led by Ryan Meinerding and can wander in there and go, Ryan, what would you think about, you know, we're thinking about Strange, we're thinking about that. And so many of that Astral Push came out of a drawing that Ryan did. And even the apple moment actually. Of treating time as sort of slices of moments the way the apple is bit and unbit and turns to a rotten core came out of early drawings that Ryan did years and years ago. So all that can become part of the lookbook and inspire not just the look but even storylines and story elements too.Peter: When do these retreats happen?Kevin: Usually before each phase and occasionally in the middle of a phase. So once every 18 months or so.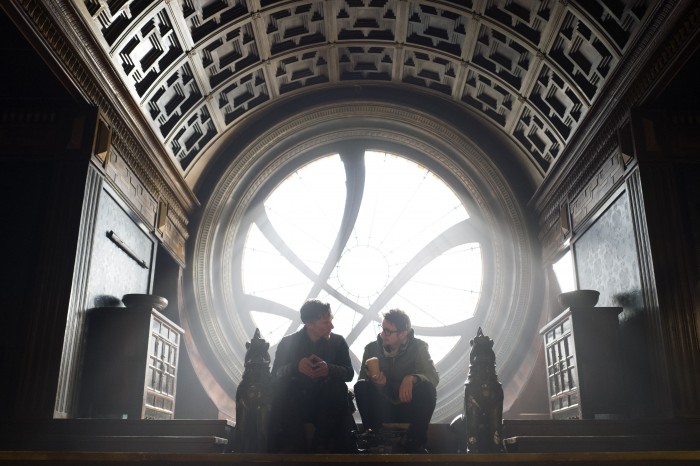 Peter: When a filmmaker comes in, do they get a look at that before they do their pitch or is it like their pitch just...?Kevin: Sometimes. I don't think Scott did. Sometimes that is the case. So on Thor: Ragnarok for instance, we shared with filmmakers the ten different ideas that we had for the movie, and that was not a movie, but was just sort of blue-sky thoughts. And then they would go away and come back and try and turn that into a movie. And Taika [Waititi] did a sizzle reel, which we don't always encourage and oftentimes can be really terrible. You know, clips from other films. But Taika did a version–Peter: I've seen some amazing ones.Kevin: Taika's was amazing.Peter: I wish some of that stuff can go online. And I understand why it can't.Kevin: Clips from other movies.Peter: Yeah. It's almost an artform in its own respect. Some of that stuff is very impressive.Kevin: His certainly was. Scott didn't do that, but he did do storyboards and some of his own concept art and some things that...Peter: I heard he spent a lot of money doing a big pitch.Kevin: I'm learning that now too, yeah.Note from Peter Sciretta: What I'm referencing here is the pitch that Scott Derrickson made for the movie. Here is a clip from an interview Derrickson did with Yahoo:
I spent an obnoxious amount of money of my own money. I made storyboards, I hired professional storyboard artists and I did my own previs, and I wrote 12 pages, a 12-page scene in the movie, and illustrated it completely, and created my own concept art and went in and did a 90-minute presentation that cost me a lot of money.And, the great thing is though, when I got the job, they had to buy all of it from me, because one of the set pieces in the middle of the movie was the scene I wrote, and they needed to own everything because a lot of it ended up being the movie we made, so I got all my money back. I was committed. I was going to outspend every competing director.
Peter: Oh wow, so you didn't even see that?Kevin: No. But it worked. And we don't encourage that either. I don't want people going around spending money because it's not like any of that, all of that then was the vis dev department did new versions of that became the movie. But it did work. But I think we talked generally with Scott before he came in. But I don't think there was a look book essentially outside of [Steve] Ditko artwork that we all were obsessed with. And a black light poster that Scott had on his wall.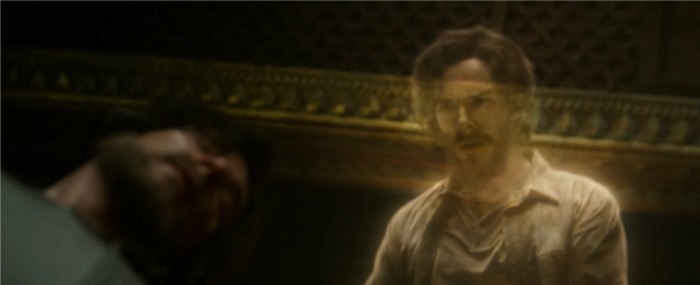 Peter: Some of the ideas that Scott came in with, in that initial pitch with the concept art, were some of the action sequences that made it into the final film, or the visuals at least.Kevin: Sure. I mean, there was the notion of the all of which had spun off comics. I mean, he was inspired by the comics, turned it into a pitch. The two that I remember off the top of my head was the window doorways in the Sanctum leading to like a desert and an ocean and a forest. And the what became the Astral Battle scene in the O.R., Strange's body's on the table, which he adapted out of a little bit out of The Oath.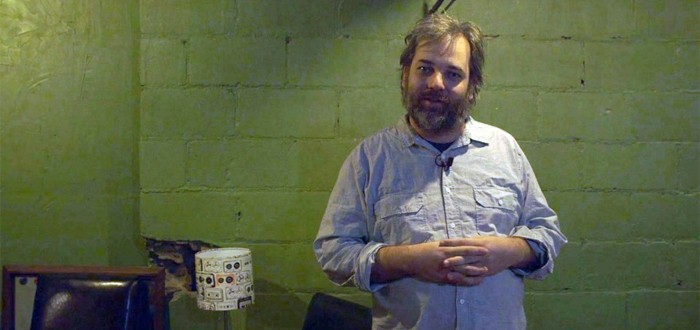 Peter: So inventive. So you're making the film. You have two screenwriters at this point. Then Dan Harmon comes in and gets involved. How does that happen?Kevin: It happens because we were in post, we were gearing up for the additional photography that we always do. And I think Dan Harmon's agent had reached out. They knew we were fans. We've worked with a lot of people that surround the Harmontown. And sort of second or third or fourth time we got a call saying hey, would you be interested in...? And we said oh well we don't know what we have. Is there anything...? And then we literally just thought, oh let's have him come in and watch Doctor Strange. And then hear what he has to say about it. And that's what he did. He watched it; he came in, he had a great analysis of the movie. Community, of course, we talked about, but Rick and Morty is brilliant. Every episode of Rick and Morty is amazing. And hilarious on a cartoon level, but awesome on a science fiction conceptual level. So he did come in and talk to us about the movie. And was very encouraging, which I think he might have been the first outsider we ever showed the movie to. And it was a super rough version of the movie. And he did do some pages and things that we adapted into some of the additional photography.
Peter: Have you ever talked to Dan about his hatred to Back to the Future II?Kevin:
No, but I would challenge him on that 'cause I love it.
Peter: Yeah, you should.Kevin:
It's kind of in
Rick and Morty
actually.
Peter: It is, it's a lot yeah.[Disney publicist attempts to end the interview]Kevin:
Anything else? I was chatting him up, which bites into his time.
[The question and answer that followed will be posted on Monday as its more spoiler-ish]Peter: Thank you again.Kevin:
Thanks, Peter. Good seeing you always.