Tom Hardy To Play Al Capone In Josh Trank's 'Fonzo'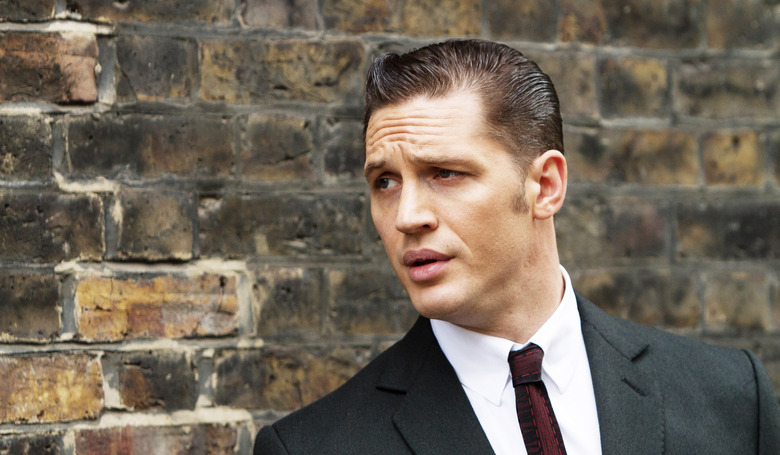 The past couple of years have been pretty rough on Josh Trank. After his career got off to a spectacular start with 2012's Chronicle, he flamed out with his sophomore effort, Fantastic Four, and seemingly did himself no favors by bad-mouthing his own movie. In between, he also picked up and then lost a Star Wars spinoff. Understandably, he's spent most of 2016 laying low.
But now it sounds like he's finally ready to get going on a new project again. Tom Hardy has just been set to star in Trank's next movie, Fonzo, about legendary mobster Al Capone near the end of his life. 
Bloom announced the Tom Hardy Al Capone project. Trank is writing as well as directing Fonzo, which will be produced by Russell Ackerman and John Schoenfelder (Tau) and Lawrence Bender (Inglourious Basterds). The film picks up with Capone at age 47, after nearly a decade of imprisonment, as "dementia rots Alfonse's mind and his past becomes present as harrowing memories of his violent and brutal origins melt into his waking life," according to the official synopsis (via The Film Stage). Capone died in 1947 at age 48.
It sounds like a potentially interesting spin on the usual gangster drama biopic, one that could be driven more by character than by action. Trank's Chronicle managed to hit all the familiar superhero movie tropes while making them feel fresh again, so hopefully he'll accomplish the same with mobster movies in Fonzo.
Fonzo is actually Hardy's second time trying to play Capone. He was previously attached to star as Capone in Cicero, a David Yates project that never got off the ground. Hardy is recently coming off of Legend, in which he played another famous mob figure — or rather two of them, twins Reggie and Ron Kray. In addition, he can currently be seen as yet another gangster in the British drama Peaky Blinders.