HBO Wants A Second Season Of 'The Night Of'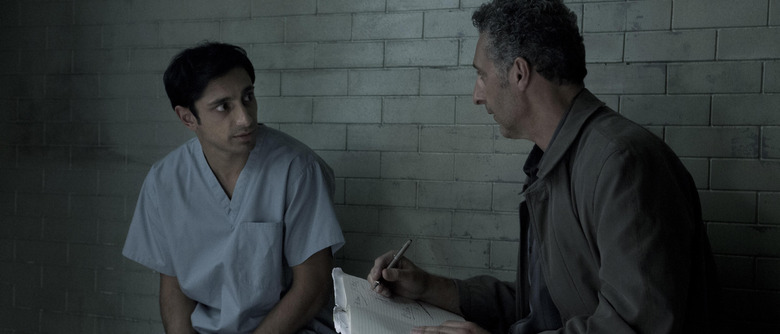 HBO's The Night Of felt like a one-and-done. From the very beginning, it was billed as a miniseries, not an ongoing drama, and the storyline came to a definitive conclusion in the series finale. (Yes, some unanswered questions remain, but they felt less like cliffhangers and more like a purposeful effort to close out on an ambiguous note.) But The Night Of was also a big, buzzy hit — the kind of show that'd seem like a shoo-in for a renewal in other circumstances. So naturally, HBO is weighing the possibility of a The Night Of season 2. 
Casey Bloys, HBO's president of programming, is very upfront about his desire to see The Night Of continue. Asked by Variety whether he'd want another season, Bloys responded:
Yes, absolutely. The only issue with doing another season is for them to come up with an idea that excites them. Steve [Zaillian] and Richard [Price] are talking and sharing ideas. I think it'll be a longer process, probably. Both of them take their time and will only do something they're really passionate and excited about. They're not going to do another season just to do another season.
Zaillian has said before that they haven't ruled it out. "We're thinking about it and if we come up with something we all feel is worthy of doing, we'll do it. This was designed as a stand-alone piece," he said in August. "That being said, there are ways of certainly kind of taking what it feels like and what it's about and doing another season on another subject."
The Night Of is a remake of the British show Criminal Justice, which ran for two seasons. The Night Of was based on the first season, which centered on a young man accused of murder after he wakes up next to a woman who's been stabbed to death. The second season of Criminal Justice followed a completely different storyline involving a housewife suspected of killing her abusive husband.
The Night Of could conceivably follow a similar model, which would make it more like an anthology series a la Fargo or True Detective than an ongoing drama like Game of Thrones. It'd make more sense than trying to pick back up with the Naz storyline, which seems to have run its course. (Even star Riz Ahmed seems to think so, saying last month that "to me, the piece feels complete.") Bloys claimed not to know what a The Night Of season two would look like, but speculated that it would introduce a new case:
I don't know. My guess is, it would be [one case in a season]. I think they're talking about a lot of different variations, so at this point, all I know is that they're talking about it. They haven't come to us with anything. They're just trying to get themselves excited about a take.
Even if The Night Of leaves Naz behind, though, that doesn't rule out the possibility that other characters could return. Bloys, for one, would like to see John Turturro's John Stone again. "That would be my hope," he said. "I think that's what they're thinking. But all of it is speculation at this point."