'Rogue One' "Doesn't Unfold How You Think" Claims Director Gareth Edwards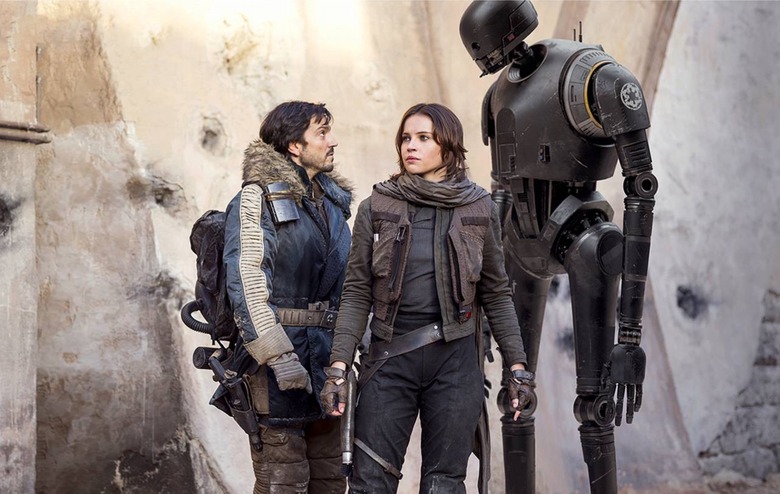 Rogue One: A Star Wars Story tells the untold story of the heist for the plans that eventually led to the takedown of the Death Star in Star Wars: A New Hope. And while the story seems pretty straightforward, a group of ragtag rebels who must come together under tremendous odds, director Gareth Edwards says that "the film doesn't unfold how you think." Hit the jump for more on the Rogue One ending, alongside a new photo from the movie.
Edwards makes the claim in USA Today's Winter movie preview:
"Events take place that just shatter her life and send her off to basically be raised as a soldier in the midst of a war. She ends up not the person she was supposed to be." Her journey is also a very Star Wars-y one: to redeem the sins of the father. "Even though we're not telling the story of Luke Skywalker, it was important to me that we capture the same themes and emotion. But the film doesn't unfold how you think. It's not the same path as Star Wars."
Edwards is hinting that there are layers to this story that we might not be seeing in the trailers and previews. I hope that is true, as I said earlier, the marketing thus far has painted a pretty straightforward story – I hope that I'm wrong and that it is more complex and exciting. Personally, I hope there is more of Riz Ahmed's character as Bohdi Rook is barely seen in any of the marketing thus far.
It's Star Wars, a new Star Wars film, so yes, I'm excited and counting the minutes until the movie's release. I already have bought some of the toys, and K2SO stands alongside some of the great robot characters on my droid shelf. I know we've heard rumors about story troubles and those extensive reshoots, but I am very hopeful that Disney has spent the money and time to get this first Star Wars standalone movie right.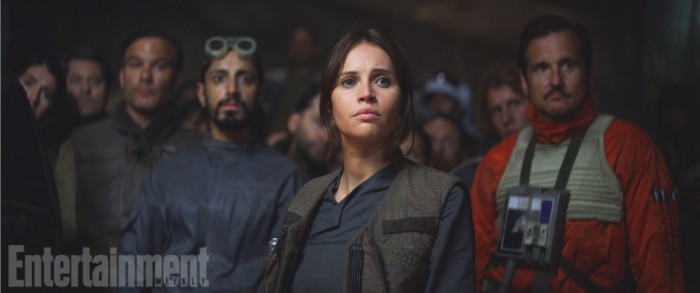 The Rogue One Ending And A New Image
Also worth mentioning is the new image the debuted in Entertainment Weekly, showing Jyn Erso (Felicity Jones), Bohdi Rook (Riz Ahmed), and a group of other Rebels in what looks to be the rebel base on Yavin, watching a briefing. The shot seems to be taken from the scene in the trailer where Jyn tells other members of the Rebellion that "We have hope. Rebellions are built on hope". Over at EW, Edwards again talks about the film's ending:
"The thing every [filmmaker] typically struggles with is 'How does it end?'" says director Gareth Edwards (Godzilla). "But we knew how our film was going to end. Our problem became 'How do we reverse engineer from that and know where to start?' You've got a finite number of options and you go through them all like a puzzle to find the one that's going to lead to the strongest result."
Rogue One: A Star Wars Story opens in theaters on December 16th, 2016.