Disney Channel Planning 'That's So Raven' Sequel, Raven-Symoné To Return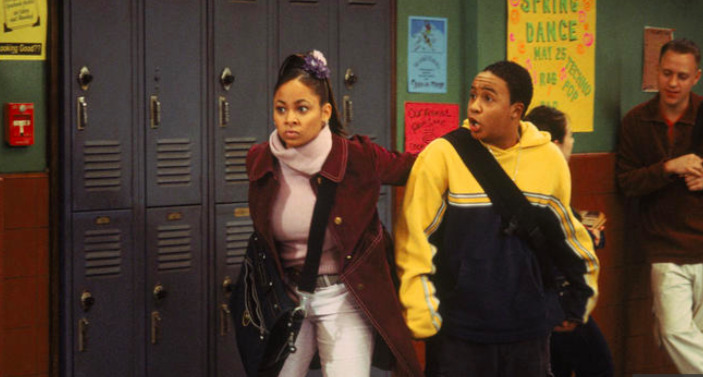 Apparently, a lot has changed over the years for psychic Raven Baxter (Raven-Symoné). The star character of the hit Disney Channel show, That's So Raven, is now a divorced mother of two pre-teen kids. One of those kids, like their mom, has the power to see brief visions of the future. That's the setup for the That's So Raven sequel, which Raven-Symoné is executive producing and starring in for the Disney channel.
Below, learn more about the That's So Raven sequel.
Raven-Symoné announced on The View she was exciting the ABC talk show for the That's So Raven sequel. According to Variety, it seemed obvious Raven-Symoné was leaving The View due to her limited appearances. The actress is now returning to the role she played from 2003 to 2007. That's So Raven was the first Disney show to make it to 100 episodes. The Disney Channel had their 65-episode rule, but That's So Raven, which was also their first show to reach more than three million viewers, far exceeded that number.
Producers Scott Thomas and Jed Elinoff are writing the sequel for the Disney Channel. Thomas and Elinoff created Disney Channel's Best Friends Whenever, a show that got renewed earlier this year for its second season. On The View, Raven-Symoné confirmed the That's So Raven sequel is in the works, but there isn't an official title yet:
I'm excited and sad, but I have an announcement to make. No, I'm not pregnant. ...We're doing a That's So Raven II – there's no title yet. ... I'm very excited. I'm going to be leaving before the year's up.
In a statement, exec VP of original programming for Disney Channels Worldwide, Adam Bonnett, said he's excited to see the actress return to Disney:
Raven's brilliant style of fearless comedy was a driving force for Disney Channel's success around the world. Her performance in That's So Raven is timeless. We now have our eyes on the future with her, and we're looking forward to telling more stories for a new generation with an adult Raven Baxter raising her young family.
When we'll see the That's So Raven sequel is unknown. Whether the rest of Raven Baxter's family, like her brother and parents, are returning is also unconfirmed. Michael Poryes and Susan Sherman created That's So Raven, but it's unclear if they're involved in the sequel. They initially called the Disney series The Future Is On Me, but the title was changed once Raven-Symoné signed on to star in the show. That's So Raven is now following in the footsteps of Boy Meets World, which got its sequel/spinoff, Girl Meets World, a few years ago on the Disney Channel.