J.K. Rowling's 'Cormoran Strike' Limited Series Heads To HBO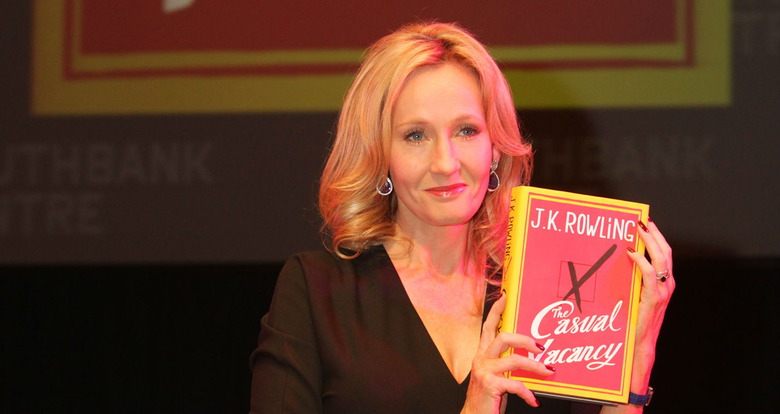 Under the pen name Robert Galbraith, Harry Potter author J.K. Rowling has written three books about private investigator Cormoran Strike and his assistant Robin Ellacott. Almost two years ago, BBC began working on an adaptation of Rowling's novels. The BBC miniseries, titled Cormoran Strike, was rumored to find another home at HBO, which is now confirmed.
Below, learn more about the JK Rowling HBO series.
The Hollywood Reporter writes that HBO has secured the US and Canadian rights to Cormoran Strike. Actor Tom Burke (The Musketeers) is set to play the titular character, the son of a rock star and a groupie and, more importantly, a former army officer turned private investigator. The limited series, which J.K. Rowling's production company Brontë Film & TV is producing, is based on the series' three books: The Cuckoo's Calling, The Silkworm, and Career of Evil. Over four million of the books have been sold worldwide, and another Cormoran Stike novel is expected to hit shelves next year.
Cormoran Strike will air as three-part event series. There's going to be a three-hour adaptation of The Cuckoo's Calling, followed by The Silkworm and Career of Evil, both of which are two hours long. Filming on the crime series is scheduled to begin this fall, with Michael Keillor (Line Of Duty) directing chapter one, The Cuckoo's Calling.
There's no word yet who's playing Robin Ellacott, but in The Cuckoo's Calling, she'll be solving the mysterious death of Lula Landry with Cormoran Strike. The police ruled the model's death a suicide, but Strike suspects it was murder.
Here's The Cuckoo's Calling's synopsis:
After losing his leg to a land mine in Afghanistan, Cormoran Strike is barely scraping by as a private investigator. Strike is down to one client, and creditors are calling. He has also just broken up with his longtime girlfriend and is living in his office.
Then John Bristow walks through his door with an amazing story: His sister, the legendary supermodel Lula Landry, known to her friends as the Cuckoo, famously fell to her death a few months earlier. The police ruled it a suicide, but John refuses to believe that. The case plunges Strike into the world of multimillionaire beauties, rock-star boyfriends, and desperate designers, and it introduces him to every variety of pleasure, enticement, seduction, and delusion known to man.
You may think you know detectives, but you've never met one quite like Strike. You may think you know about the wealthy and famous, but you've never seen them under an investigation like this.