'Uncharted' Finds A New Director: Shawn Levy To Helm Video Game Adaptation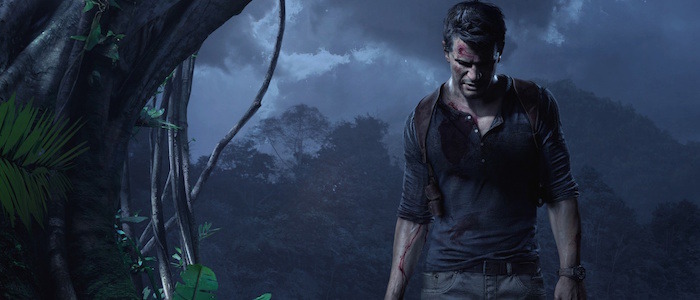 After a long and rocky path through development, Sony's long-gestating Uncharted movie is now taking a big leap forward. Shawn Levy (Night at the Museum) has just been set to direct the video game adaptation, replacing Seth Gordon (The King of Kong) who departed last year. Joe Carnahan wrote the latest draft of the script. 
Deadline got the scoop on the new Uncharted director. This is one of those projects that's been in development so long — and suffered so many stops and starts in that time — that it's almost hard to believe it's ever going to happen. But picking up a new director is certainly a promising step toward becoming a reality.
Way back when, Uncharted had David O. Russell attached to direct from a script he wrote. When he departed, Neil Burger (Divergent) was the next to board, starting from scratch with a new screenplay. When he left, Seth Gordon took the job. In between, Mark Boal (Zero Dark Thirty) and Marianne and Cormac Wibberly (National Treasure) all took turns on the script. Over the summer Joe Carnahan signed on with an eye toward possibly directing, but he apparently opted to do Bad Boys for Life instead. A few different actors have also flirted with the project over the years including Mark Wahlberg.
The Uncharted games follow a dashing explorer and treasure hunter named Nathan Drake on adventures around the world — think Indiana Jones or Tomb Raider, basically. The series first launched in 2007 and is still going strong; Uncharted 4: A Thief's End was released in May and was the fastest-selling installment in the series so far. It's easy to see the cinematic appeal of the franchise, even if video game movies in general still don't have the strongest track record.
Levy is coming off of a great summer, as one of the directors and executive producers behind the Netflix phenomenon Stranger Things. His recent directing credits include the Night at the Museum movies, Real Steel, and comedies like Date Night, The Internship, and This Is Where I Leave You. As a producer, he worked on Denis Villeneuve's Arrival, which is getting fantastic buzz going into awards-movie season.
Uncharted does not currently have a release date, after losing its June 30, 2017 slot last month.