'Shaun The Sheep Movie' Sequel Announced By Aardman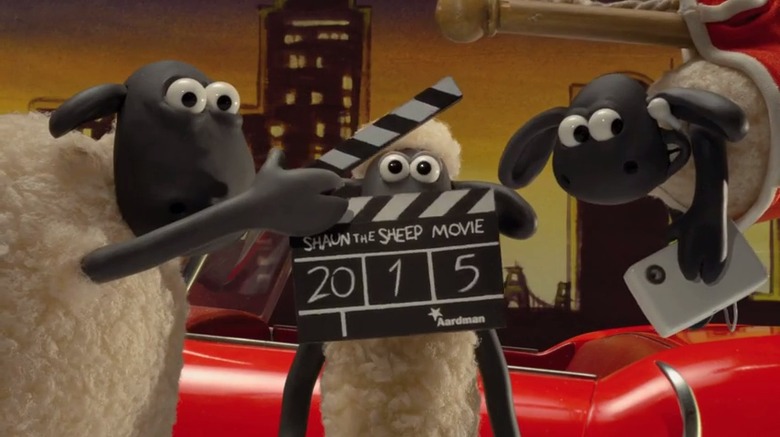 Shaun the Sheep's next grand adventure will bring him back to the big screen. The mischievous Aardman creation got his own feature film in 2015, and now he's slated to get a sequel. Richard Starzak, who co-directed the first film with Mark Burton, will be back at the helm. 
Aardman and Studiocanal announced the Shaun the Sheep Movie sequel in a statement today. Said Aardman co-founder David Sproxton:
Shaun's move to the big screen proved such a success with audiences around the world that he and the flock are very excited to be embarking on another big screen adventure. Aardman is partnering with StudioCanal once again to produce another rip-roaring comedy, featuring Shaun and the rest of the gang in a story that takes them to even greater heights of lunacy.
Work on the Shaun the Sheep Movie sequel will get underway in January 2017. No release date has been announced. Paul Kewley will return to produce.
First introduced in the 1995 Wallace & Gromit short A Close Shave, Shaun the Sheep has gone on to command a formidable franchise of his own, launching a stop-motion animated TV series in 2007. At the center is Shaun, a sweet and clever sheep who is the leader of the Farmer's flock, but has a way of getting up to trouble.
Shaun the Sheep Movie, released in 2015, followed the character as he led the other sheep on Mossy Bottom Farm to the Big City. It was a wordless delight, as charming to adults as to kids, and it went on to pick up an Oscar nomination for Best Animated Feature earlier this year (though it ultimately lost out to Pixar's Inside Out). It also grossed about $108 million worldwide, on a reported budget of about $25 million, so it came as not much of a surprise when we heard last fall that a sequel was in development.
No details have been released about the plot of the Shaun the Sheep Movie sequel, but if this teaser image is any indication we can probably assume Shaun will get up to no good again.