'Westworld' Bits: Backstories, Gaming, Fan Theories, Vincenzo Natali, And More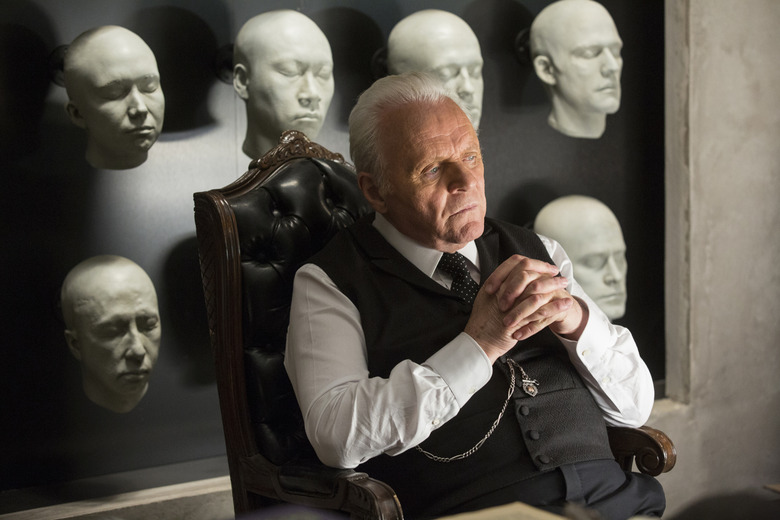 In today's edition of Westworld Bits:
Actor Jimmi Simpson discusses William's backstory.
Is The Man in Black a terrible gamer?
Director Vincenzo Natali (Splice) talks about making the most recent episode of Westworld.
Westworld Tech cake.
And more.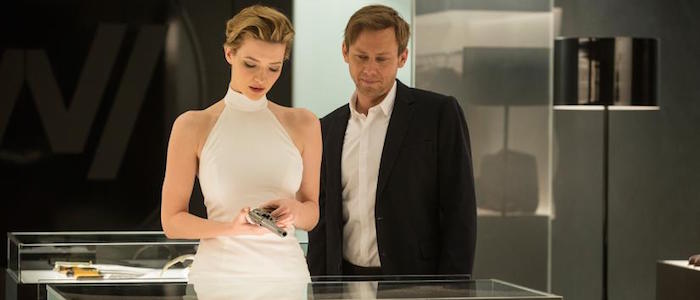 William is a host with more sympathy than the average Westworld attendee. The character is clearly at a crossroads in his life, which I imagine we'll learn more about soon, but so far in the process of discovering who he is, he's been pretty decent, especially towards Dolores (Evan Rachel Wood). Variety ran an interview with actor Jimmy Simpson discussing William, his relationship with Dolores and Westworld, and more.
Simpson, who we previously saw in House of Cards and It's Always Sunny in Philadelphia, said the showrunners, Jonathan Nolan and Lisa Joy, gave the actors "extensive and personal backstories":
They gave us all pretty extensive and personal backstories. There was enough to know who William is and how he was raised and what he was raised with, which is not much, and how he got to where he is now. And that was all that was needed. In most situations you're given the higher arc of the character to the finish off the story. In this situation we were not. We were told what these people or hosts were like before, and here's what they're experiencing now. Because of that, I think all the actors were giving 190%, because like William in the park, we were asked to be present, observant, understand what's happening and work with that. They gave us backstory, but they would give us the current story piece by piece.
Simpson added Nolan and Joy only tell the actors what they need to know. To an extent, Simpson and the rest of the cast are kept in the dark. "It was more like parents not divulging what they got you for Christmas," Simpson explained.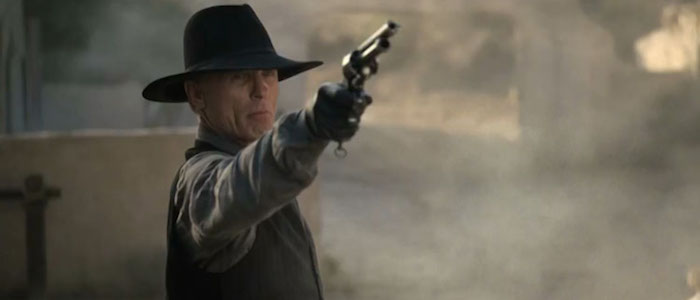 The Man in Black (Ed Harris) has been coming to Westworld for 30 years. He's probably the most experienced gamer/visitor in all of the park, but that doesn't make him the best gamer. In fact, if you view the expensive vacation getaway as a game, he's arguably the worst type of player, according to Vulture's Kathryn VanArendonk's piece titled "Westworld's Man in Black Is a Classic Bad Gamer."
Here's an excerpt from VanAarendonk's thoughtful piece, which, if you're a fan of Westworld or just fascinated by this idea in the show, you should check out:
He's a completionist. He's that person who plays every single mission in every single tiny village of Witcher 3, discovering every possible shack and outpost on the map, hunting down every last mythical beast, forging every potion and every piece of armor. He's also the player who identifies and then plays around with the game's bugs. We can see it in episode four, "Dissonance Therapy," as the Man in Black pursues what he's hoping is the final, hidden key to how Westworld really works. He needs to learn something from Armistice, the woman with the snake tattoo, and she won't tell him unless he helps her with her mission. It is a classic video-game-story structure. Need some information/weapon/key/map/insert MacGuffin here? Oh, this non-player character has access to it, but you're going to have to help her out with a little side quest first!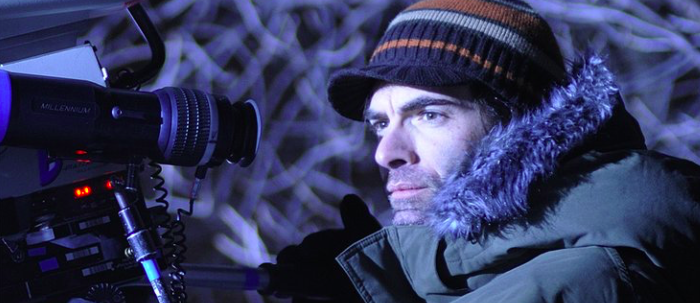 Director Vincenzo Natali (Splice) directed the most recent episode of Westworld, "Dissonance Theory." The filmmaker, who's been a guest of the /Filmcast a few times, has been directing quite a bit of television lately. Natali has worked on Wayward Pines, Luke Cage, The Strain, and even directed a few fantastic episodes of Hannibal.
In an interview with Thrillist, Natali discussed his experience of working on Westworld and directing for television:
I [think] the best work by directors is always the work that reflects their personality and where they imprinted their vision on it as much as they could. That is my approach to episodic work, which I've done a fair amount of recently. It's a fairly eclectic group of shows I've worked on. I genuinely approach them like they're my movies. I try to put as much of myself into them without every hopefully contradicting the overall style of the show. Westworld was actually a very easy fit for me because it falls right into my interest of the kind of science fiction I really like. Jonathan and Lisa are wonderful bosses to work for and encouraged me to just do whatever I wanted, so it was great.
We'll next see episodes of Star Trek: Discovery and American Gods from Vincenzo Natali.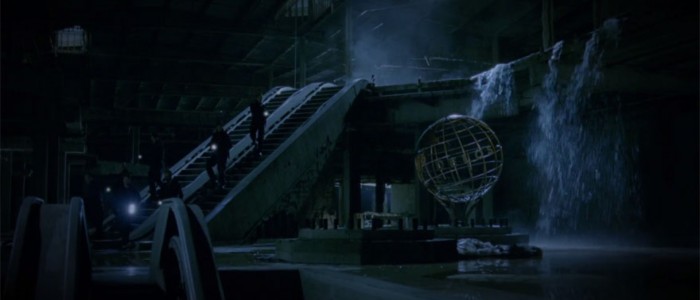 After only four episodes, we already have enough Westworld fan theories to read until the end of time. So far, fans are enjoying letting their imaginations run wild about HBO's series, and Jonathan Nolan has been rather impressed by some of the theories they've come up with (Source: Entertainment Weekly):
Part of the fun is people speculating about what they're are seeing. There's some amazing speculation out there. There are some theories that are so elaborate and beautiful that you wish you thought of them yourself. I think we want to burden the audience as little as possible with expectations of what we think the show is. I'm a big believer in this ever since we went to the Venice Film Festival with Memento. My brother gave an interview about what he thought the film meant but stressed it was ambiguous. And afterward we talked about it and I felt from then on that the best thing to do is get out of the way of the audience and let them play with it. And there are some things in Westworld that are intentionally ambiguous.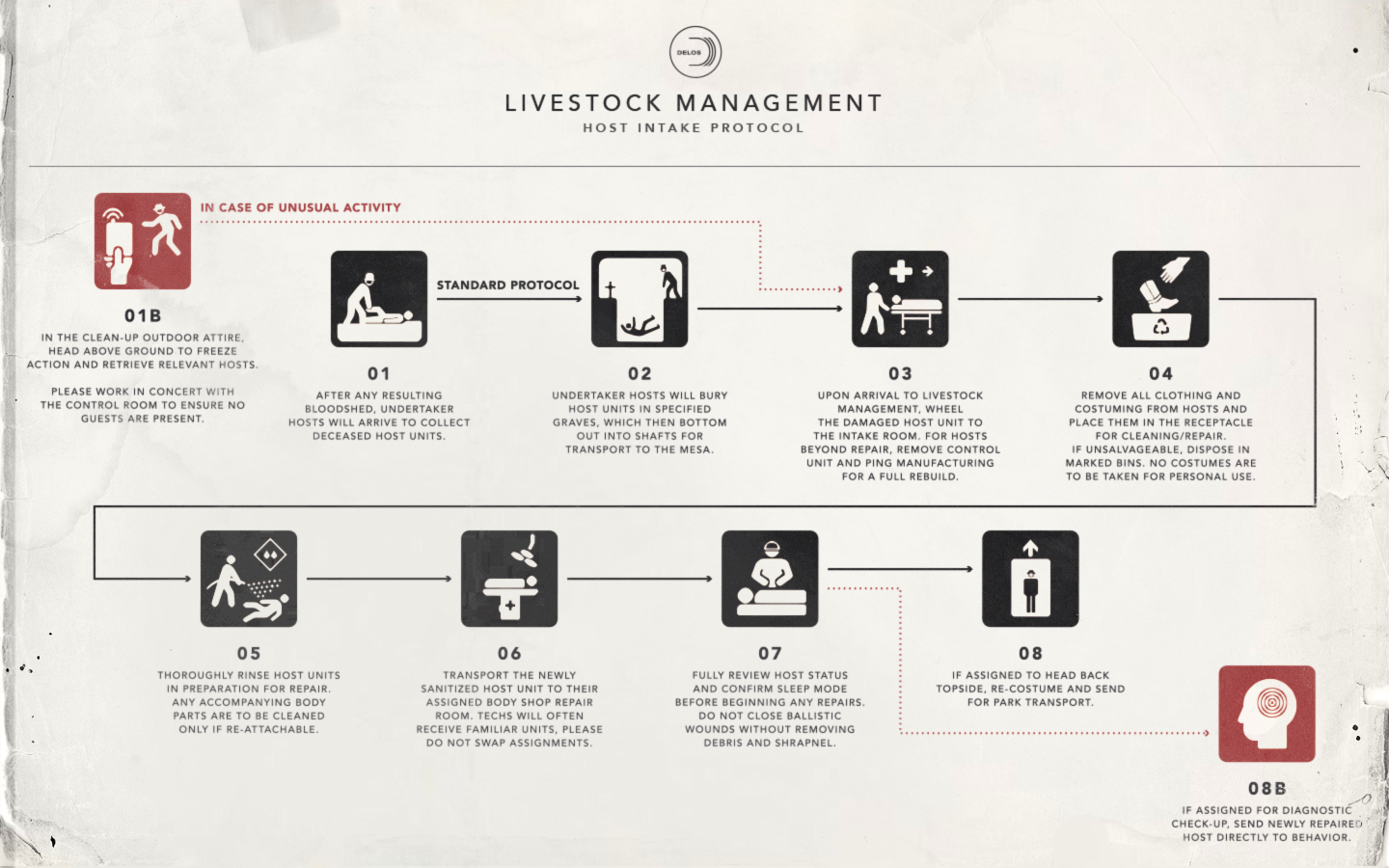 Ever think about how Deos, the owner of the park, handle dead cattle? On their website, they've released the standard host intake protocol, detailing step-by-step how to remove the hosts' bodies from the park. What do you do with a host beyond repair? Step three answers your question. We've already seen some of the work it takes to remove the hosts' bodies from the park, but the protocol steps is a fun little piece of marketing for the show.
Westworld tech cake made by @brubaker 's incredible wife, Mel! pic.twitter.com/alHAA6YW8d

— Halley Gross (@Grosstastic) October 24, 2016
Well-known comic book writer Ed Brubaker is a writer on Westworld. Brubaker's wife, Mel, recently made a lovely "Westworld tech cake," which can't help but to make you smile. Halley Gross, a writer on Westworld, shared the above photo of the cake.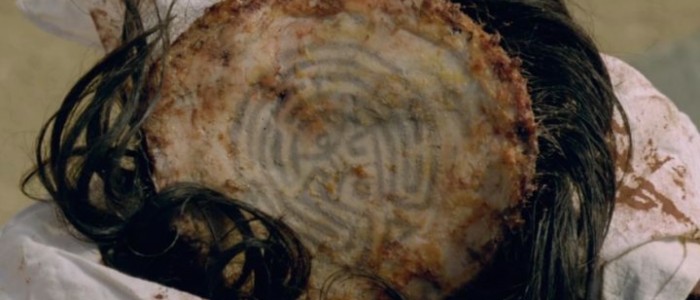 Have you been playing the Westworld Alternate Reality Game? Me neither, but fans have been discovering easter eggs and little clues about the show online by playing, thanks to some websites created by HBO. There's a thread on reedit dedicated to whatever new discoveries are made about the show. Today, Reedit user Unclenoriega may have found all the personalities the hosts have in Westworld. There's the "Bounty Hunter," "Explorer," the "Innocent" (Dolores, obviously), and more.