Bruce Springsteen Wrote A 'Harry Potter' Song That Never Got Used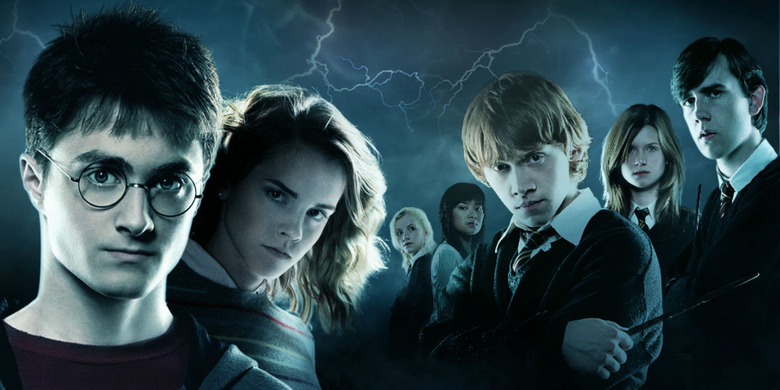 Who has the gall to turn down the Boss, you ask? None other than Harry Potter. Bruce Springsteen has revealed he wrote a song for the franchise during its early days. Unfortunately, the Academy Award-winning musician's personal ballad went unused, but he still hopes we'll hear it in a theater one day.
Below, learn more about the scrapped Bruce Springsteen Harry Potter song.
It's a little tricky to imagine Bruce Springsteen's distinctly American voice singing a tune during the very British Harry Potter adventures. Then again, his lyrics are mostly universal and the song's title, "I'll Stand By You Always," sounds about right for the Potter franchise. Springsteen told BBC Radio 2's Simon Mayo the song "would have fit lovely," too:
It was pretty good [Laughs]. It was a song that I wrote for my eldest son. It was a big ballad that was very uncharacteristic of something I'd sing myself, but it was something that I thought would have fit lovely. At some point, I'd like to get it into a children's movie of some sort because it was a pretty lovely song.
Springsteen couldn't help but laugh while recounting the experience. As the story goes, he wrote the song after reading J.K. Rowling's Harry Potter books to his youngest son, Sam. Between 1998 to 2000 is when he reportedly penned the song, which he then made available to director Christopher Columbus for either Harry Potter and the Sorcerer's Stone or Harry Potter and the Chamber of Secrets. To this day, we still haven't heard the song, and the lyrics remain unreleased.
Apparently, "I'll Stand By You Always" was turned down because author J.K. Rowling's contract stipulated no commercial song of any kind could be used in the Potter franchise. After she had rejected the song, some folks at Warner Bros. had hoped it'd make its way into one of the sequels. A few short years later, the plan was for Marc Anthony to perform and release "I'll Stand By You Always" on his sixth solo album, Mended. For unknown reasons, the album didn't include the song.
Springsteen was asked about the ballad while promoting his new autobiography, Born to Run. If you're a fan of the Boss, you've more than likely purchased it or read it already, but if you haven't yet, you should. I'm only halfway through the book, but so far, it has the same sense of warmth, wisdom, humor, heartache, and joy you often get from Springsteen's music.