'Barry' Teaser: Barack Obama Gets An Origin Story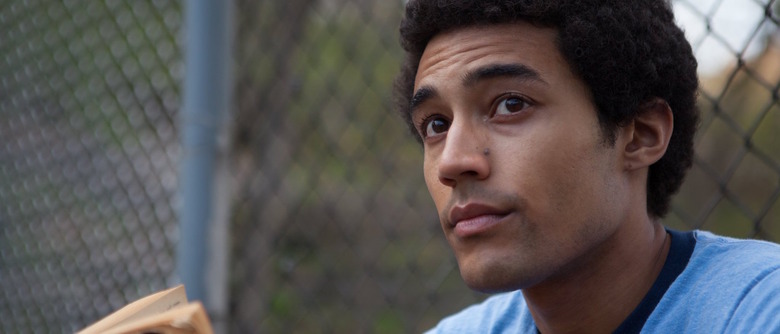 In the final year of his presidency, Barack Obama has been the subject of not one but two movies about his formative years. The first, Southside With You, premiered at Sundance and opened in theaters in August. The second, Barry, landed a few weeks later at TIFF and is now headed to Netflix before the end of the year.
Set in the early 1980s, Barry picks up with a young Barack Obama just as he's embarking on his junior year of college at Columbia University. The tricky task of playing Obama goes to Devon Terrell, an Aussie actor whose only major screen credit to date is a failed HBO pilot, and by all accounts he acquits himself quite nicely. Also starring are Anya Taylor-Joy (The Witch) as his college girlfriend, Ashley Judd as his mother, and Ellar Coltrane (Boyhood) and Jason Mitchell (Straight Outta Compton) as some of his friends. Watch the Barry teaser trailer below. 
Barry Teaser Trailer
If you're digging the music, here's where you can listen to the full song:
Vikram Gandhi directed Barry, which is coming off of strong reviews at TIFF. It seems to avoid many of the usual pitfalls of biographical dramas. Collider calls it "the kind of film in which you quickly accept the protagonist as a character, not a full-on impression of a famous person," which is saying a lot when we're all intimately familiar with the president's various tics and quirks at this point. In fact, Variety writes, "You could almost watch "Barry" even if you'd never heard of Barack Obama: The movie is simply interested in what it looks like when a guy who's got this much going for him has a piece missing."Barry hits Netflix December 16, just in time for everyone to start getting really nostalgic about Obama's presidency.
A young Barack Obama, known to his friends as "Barry," arrives in New York City in the fall of 1981 to begin his junior year at Columbia University. In a crime-ridden and racially charged environment, Barry finds himself pulled between various social spheres and struggles to maintain a series of increasingly strained relationships with his Kansas-born mother, his estranged Kenyan father, and his classmates. Barry is the story of a young man grappling with those same issues that his country, and arguably the world, are still coming to terms with 35 years later.