Jodie Foster To Direct 'Black Mirror' Season 4 Episode; Season 3 Featurette Promises More "Bleakness"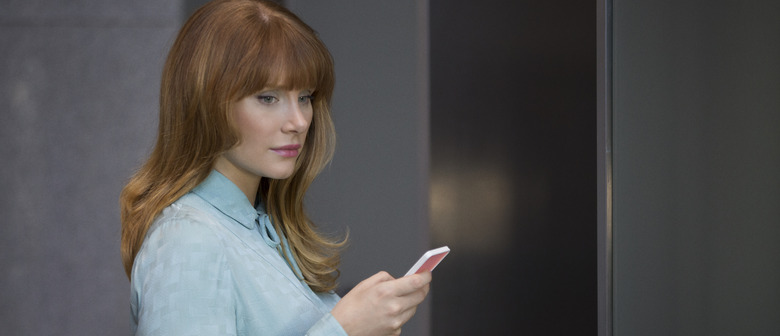 The third season of Black Mirror hits Netflix on Friday, which means we can all look forward to a weekend of gradually feeling more and more queasy about the very technology we're using to watch the show. And because Netflix knows Black Mirror fans will eventually come out of that miserable binge with a taste for still more disturbing tales about the intersection of technology and human nature, they're already getting to work on season 4.
Jodie Foster has been set to direct an episode of Black Mirror season 4, which will star Rosemarie DeWitt. And while we wait for that intriguing installment to come together, Netflix has released a new featurette to whet your appetite for season 3. 
Created by Charlie Brooker, Black Mirror debuted on the U.K.'s Channel 4 in 2011. The first two seasons consisted of three episodes each, and there was an additional Christmas special that aired in 2014. In 2015, Netflix scooped up the show and ordered 12 additional episodes to be broken up into two seasons of six episodes each. Season 3 debuts Friday, October 21. Season 4 will shoot later this year and premiere in 2017.
The show's attracted some high profile talent in past seasons including filmmakers like season 3's Joe Wright and Dan Trachtenberg, and actors like Hayley Atwell, Domhnall Gleeson, Jon Hamm, and Bryce Dallas Howard.
Foster's past TV credits include episodes of Orange Is the New Black and House of Cards. Her latest feature directing effort, Money Monster, opened this summer.
If you've read this far into this article, I'm guessing I don't need to explain Black Mirror to you. But in case you're new to the anthology series, Netflix has released a Black Mirror featurette about the show's uniquely unsettling appeal. And for those worried Black Mirror's move to the U.S. means it'll pull its punches this season, Brooker has a reassurance. "We didn't want every single episode to be just unrelentingly bleak," he says. "Having said that, the bleakness hasn't been washed away."