YouTube Red Orders 'Jumper' TV Series, Plus Shows From Dwayne Johnson And Dan Harmon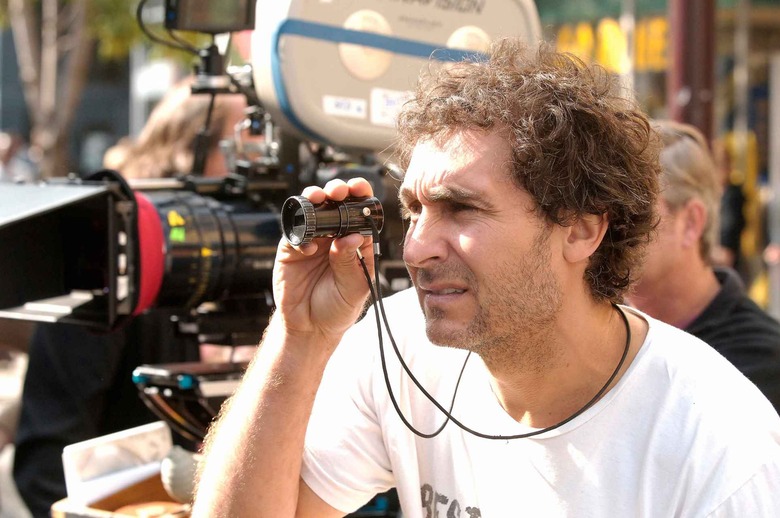 YouTube's subscription service, YouTube Red ($9.99 a month), has news shows on the way from Dwayne Johnson (Ballers), Dan Harmon (Rick & Morty), and Doug Liman (Edge of Tomorrow). Johnson is bringing the time travel show Lifeline to Youtube Red; Harmon is collaborating with Dan Avidan and Arin Hanson of Game Grumps on a new comedy series; and Liman is stepping back into the world of Jumper by adapting the third book in Steven Gould's sci-fi series, Impulse. All three shows are expected to debut next year.
Below, learn more about the Jumper TV series, Lifeline, and Harmon's show.
Dwayne Johnson is currently busy shooting Jumanji in Hawaii, but he took the time to post a video announcing the half-hour series he's producing with Studio 72 and his production company, Seven Bucks Productions (co-founded by Dany Garcia). The show is set in the near-future when a life insurance company has the power to send its agents to the future to save clients from accidental deaths. According to The Wrap, Lifeline's protagonist is the company's top agent, Charlie Hooks. The show is about the one case that alters his life.
Here's Johnson's announcement:
Cool news as @SevenBucksProd & @Studio71 are partnering up with @YouTube Red for our sci-fi action thriller series #Lifeline in 2017. pic.twitter.com/LYdMViXZXn

— Dwayne Johnson (@TheRock) October 17, 2016
Dan Harmon's Starburns Industries is producing a six-episode comedy series from creators Michele Morrow and Jesse Cox. The show will star YouTube personalities Dan Avidan and Arin Hanson as eSports players attempting to reign supreme in the world of gaming. In a statement, Dan Harmon joked:
We're excited to be the ones finally bringing video game content to YouTube.
The untitled comedy series will debut next year on the Game Grumps YouTube channel, which over four million subscribers.
Only an hour-long pilot, not a series, was ordered from Doug Liman. Liman's 2008 film, Jumper, was meant to start a franchise, but the critically panned film didn't make a killing at the box-office, so a Hayden Christensen-led sequel never happened. Before the year ends, though, Liman will finally direct a Jumper sequel, except it won't star Christensen.
Based on the third entry in the Jumper series, Impulse, Steven Gould's story follows a rebellious 16-year-old girl with the power to teleport. Here's the novel's synopsis:
Cent has a secret. She lives in isolation, with her parents, hiding from the people who took her father captive and tortured him to gain control over his ability to teleport, and from the government agencies who want to use his talent. Cent has seen the world, but only from the safety of her parents' arms. She's teleported more than anyone on Earth, except for her mother and father, but she's never been able to do it herself. Her life has never been in danger.
Until the day when she went snowboarding without permission and triggered an avalanche. When the snow and ice thundered down on her, she suddenly found herself in her own bedroom. That was the first time.
Liman is directing the pilot, in addition to executive producing Impulse with David Bartis (Edge of Tomorrow) and Gene Klein (Suits). Jeffrey Leiber, who worked on Lost and NCIS: New Orleans, is writing the first episode, which will give Liman a much deserved second chance with Jumper. The 2008 film did not match Liman's vision. In the director's head, he was making a dark movie about a deeply unlikable anti-hero. Originally, Christensen's character was never redeemed and used his powers to abandon the love interest (Rachel Bilson) at the end. What Liman shot was reworked heavily in post-production and turned into a much safer movie.