'Shrek 5' Nabs 'Austin Powers' Co-Writer; Is 'Sky High 2' In The Works?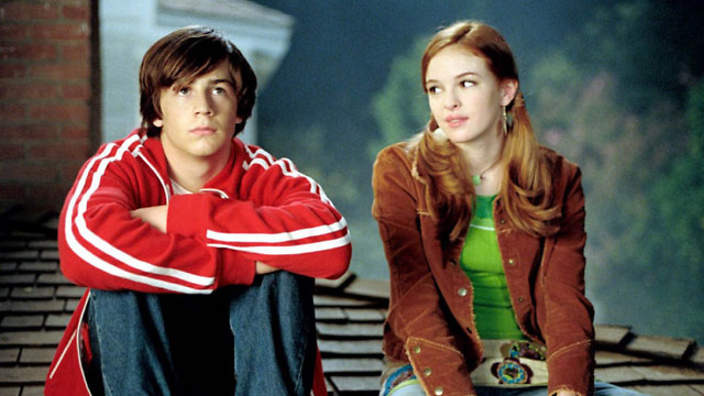 The co-directors of next month's Trolls, Walt Dohrn and Mike Mitchell, have a long history with DreamWorks. Dohrn has worked on several of their films as a story artist or head of story, while Mitchell directed Shrek Forever After. Micthell is also behind the original superhero film Sky High – a charming movie that has seemingly gained more fans over the years. Shrek 5 is definitely happening, which neither Dohn or Mitchell are officially involved with, but according to Mitchell, he's (possibly) working on Sky High 2 at the moment.
Below, learn more about the Sky High sequel and Shrek 5.
The Hollywood News recently spoke with Dohrn and Mitchell, and they had a little more to say about Shrek 5 than a Sky High 2. We already know Mike Myers, Eddie Murphy, and Cameron Diaz are returning for the fifth installment, but we don't know who's writing or directing it. Now, thanks to Mitchell, we know who Dreamworks has tapped to write the next Shrek film:
They've got a pretty good story. It's being written by Michael McCullers who wrote all of the Austin Powers films. He came up with a really great idea that they're exploring.
Michael McCullers co-wrote the Austin Powers movies and Undercover Brother, spent time writing at Saturday Night Live, wrote and directed Baby Mama, and is currently working on Sony Animation's Hotel Transylvania 3. He also wrote DreamWorks' Boss Baby, the movie with Alec Baldwin voicing a baby.
Regarding Shrek 5, Dohrn and Mitchell want to be involved with the sequel, but nothing is official yet. According to them, though, they're ready if or when DreamWorks calls:
There's more story to tell there and we're ready to help tell it for sure.
Now, as for Sky High 2, this is the first we've heard of a sequel. The film, which is about a high school for future superheroes, opened in theaters a few years before comic book movies started dominating the box-office, but it performed decently and was well liked by critics and audiences. Towards the end of the interview with Hollywood News, Mitchell briefly mentioned Sky High 2:
Who knows? It's between that and we're working on a sequel to Sky High. We'll see how that goes.
As a caveat, Mitchell then went on to joke he's developing a sequel to Joe Dante's The Howling, so it's a little unclear watching the video interview if he's messing around about a Sky High 2. It's hard to tell because it's easy to imagine some renewed interest in the clever, high-concept superhero movie, just like it's easy to imagine little interest in making a sequel to the now 11-year-old film. Whatever the case is, we can probably all agree Sky High remains a pretty entertaining movie that could live with or without a sequel.
Shrek 5 opens in theaters in 2019.