This Week In Trailers: Life To Come, Futures Past, Hungry, China's Van Gogh, The Brand New Testament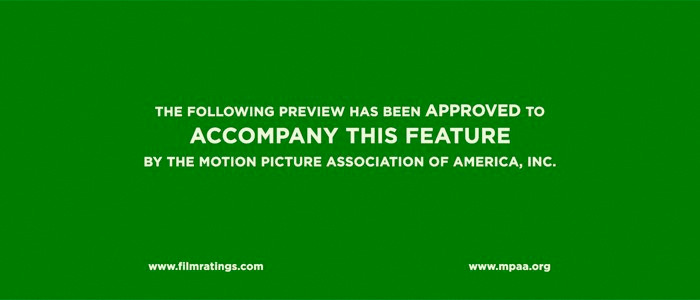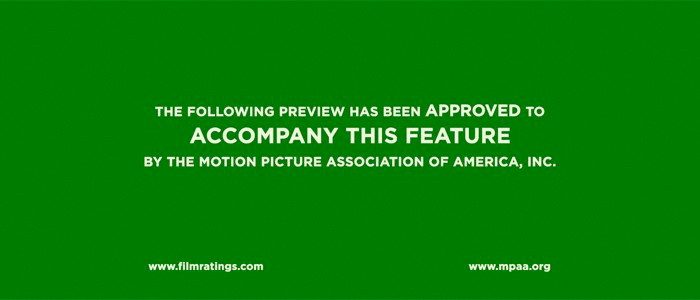 Trailers are an under-appreciated art form insofar that many times they're seen as vehicles for showing footage, explaining films away, or showing their hand about what moviegoers can expect. Foreign, domestic, independent, big budget: What better way to hone your skills as a thoughtful moviegoer than by deconstructing these little pieces of advertising? This week we visit Brussels to watch God and his daughter do their thing, give some attention to chefs who don't possess a Y chromosome, get to know a low-rent art forger, say goodbye to an era in the pit, and get weepy in the neonatal department.
The Brand New Testament Trailer
The concept couldn't be any more high but I'm in.
Director Jaco Van Dormael, who has a BAFTA nomination with 37 other wins/nominations to his name, has made me a believer once more in the power of high concept being a viable thing. Yes, most movies are high concept in some way but this one wins the most esteemed version of this for the year. The logline is as follows:
Did you know that God is alive and lives in Brussels with his daughter?
Super simple, completely off the wall, but this trailer sells the shizz out of the idea. Actors Benoît Poelvoorde and Catherine Deneuve do some interesting work here and it's quickly apparent why this movie has received the critical acclaim it has. Sure, it might seem this has all the depth of a shallow puddle but as you progress deeper into this trailer you see it's not so much absurdist humor, even though that's the crutch they lean on here, but you can see drips and drabs of the satirical elements that have been woven into its tale. It doesn't give up much beyond the premise and that's a smart way to go.
Hungry Trailer
I don't like foodies and I don't get out much.
That lethal combo should all but ensure anything to do with meal preparation would be off my proverbial plate but I am obsessed with documentaries like this. Stories around food, modern food, molecular gastronomy, food criticism, you name it, somehow have always made an impact. Here, then, is Patty Ivins story to tell about chefs and it caught my attention. It's not just the story of women in the workplace but as this trailer starts to dig in and you listen to these things that a woman has to face in just this industry alone, unless you're a heartless monolith, you just feel compelled to listen to the story.
Life to Come Trailer
Wildly personal.
I would classify director Claudio Capanna's look at one woman's experience delivering premature twins into the world as a harrowing viewing experience. The trailer is heartbreaking and inspiring at the same time without it ever feeling manipulative. This is about as close as I've come to seeing the fragility of the human experience realized in front of the camera. I could prattle on about how sad and hopeful it makes you if you allow it to tap into that part of your humanity that is sensitive to these kinds of things but I'll just say it's a powerful trailer and deserves a peek.
China's Van Gogh Trailer
So there I was, outside the Vic Theater in Chicago, last month after seeing the band Belly play live after a 20+ year hiatus. I was high on life and rolling in the ecstasy that was seeing Gorman, Gorman, Greenwood and Donelly play in front of my s-eatingly happy face when I noticed a guy selling bootleg t-shirts. For anyone who knows and appreciates the phenomena of the bootleg concert shirt, this documentary is required viewing.
Directors Yu Haibo and Yu Tianqi Kiki have crafted something here that's incredibly interesting which is developing a narrative around a bootlegger of Vincent Van Gogh art who then visits the epicenter of Gogh's world. I can't really articulate why this seems so fascinating as it's essentially profiling an art forger who develops artwork that many would just as soon buy to put in their rumpus room next to a portrait of dogs playing poker but this is a human being we're profiling and he's eking out a living, and has hitched his professional wagon, to replicating someone else's work. Again, I don't know why it's compelling but this trailer allows moments to breathe and for us to get closer to this guy who is able to subsist on this industry. It's something very personal to get to know people like this and I, for one, love what's here.
Futures Past Trailer
Buggy whip maker.
While not in the same league as someone who manufactured a product that's no longer relevant in today's market, we all can remember two moments in moviedom when Billy Ray and Louis were trying to corner the market on frozen concentrated orange juice or when Cameron from Ferris Bueller's Day Off tried to decipher the manic expressions of those on the trading floor of the Chicago Mercantile Exchange (I still don't get all the paper and yelling). Director Jordan Melamed fascinatingly juxtaposes his life as a trader who went to Hollywood to spend his millions in film before returning home to Chicago and documenting the story of how he passed on carrying on a legacy of his father, a financial futures demigod. The creeping dominance of technology, familial issues, a dying art, there is enough here to keep Freud busy for eons.
Nota bene: If you have any suggestions of trailers to possibly be included in this column, even have a trailer of your own to pitch, please let me know by sending me a note at Christopher_Stipp@yahoo.com or look me up via Twitter at @Stipp
In case you missed them, here are the other trailers we covered at /Film this week: