'Stranger Things' Season 2 Picks Up Its First New Cast Members; Joe Keery A.k.a. Steve Upped To Series Regular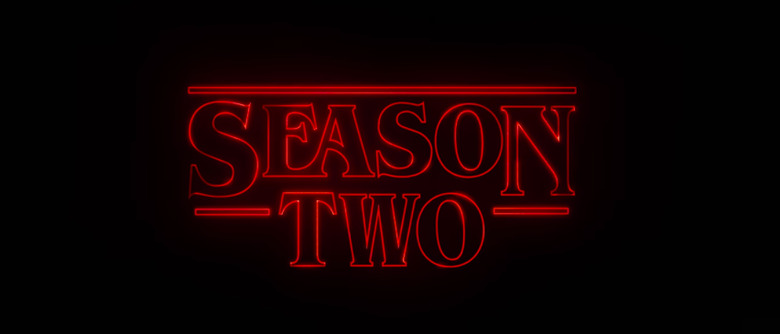 Unless you've spent the past three months trapped in the Upside Down, you've surely heard the hype surrounding Stranger Things. It took a while for Netflix to get around to making the season 2 renewal announcement, but now that they have, they're wasting no time moving forward on the next batch of episodes.
Today, that means adding a couple new cast members to their already fantastic lineup. Dacre Montgomery and Sadie Sink have just been cast in Stranger Things season 2 as "Billy" and "Max," respectively. Meanwhile, season 1 actor Joe Keery (Steve Harrington) has just been promoted from a recurring to regular cast member. Read all about the Stranger Things season 2 casting below. 
Entertainment Weekly reported on the latest Stranger Things season 2 casting. Montgomery is a relative newcomer who has a big role as the Red Ranger in next year's Power Rangers. Sink starred in the short-lived NBC series American Odyssey and was recently seen in The Bleeder.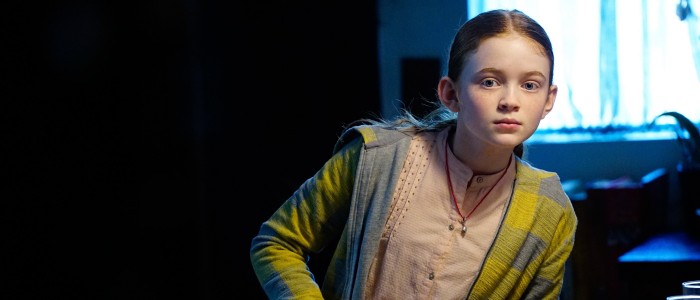 Sink plays Max, "a tough and confident girl whose appearance, behavior and pursuits seem more typical of boys than of girls in this era. She has a complicated history and is generally suspicious of those around her." That description makes her sound a bit like Eleven, if Eleven had been allowed to enjoy a more normal childhood. Max is said to be between 12-14 (so, in the same range as Stranger Things' younger cast members) and gets around by skateboard. It's worth noting that one of the episodes of season 2 is confirmed to be titled "Madmax" — could this be a reference to this new character?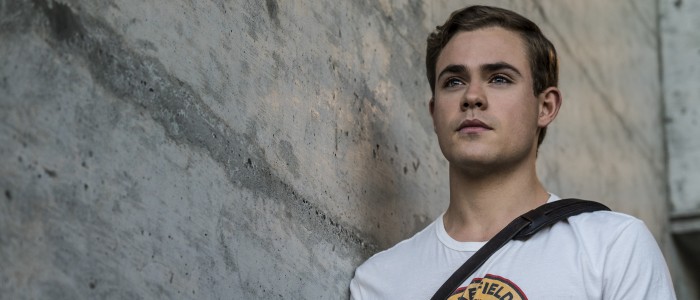 As for Montgomery, he'll play Billy, "Max's hyper-confident, and edgy older stepbrother. He steals girlfriends away from their boyfriends, is great at drinking games, and drives a black Camaro. But lurking under his apparent charisma, is a violent and unpredictable nature." He seems to have a bad reputation, and there are even rumors that he may have killed someone at his old school. He appears to be close in age to Stranger Things' older kid characters like Nancy, Jonathan, and Steve.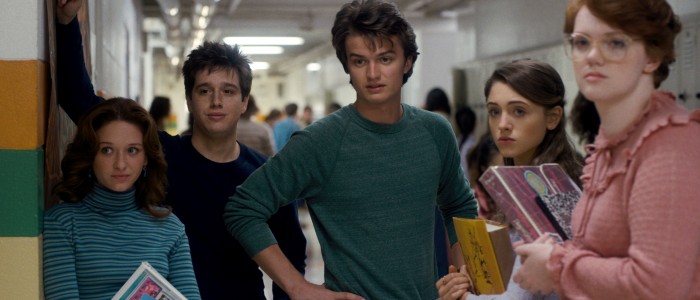 Oh, and speaking of Steve, here's hoping you've grown to love that lunkhead, because now that he's a series regular we can probably expect to see a lot more of him. Which is probably bad news for the Nancy/Jonathan shippers out there, but possibly good news for people who would like to learn more about Steve's almost mystical connection to another famous fictional Indianan, Jean-Ralphio Saperstein. (Just kidding. But seriously, I'd love to see Ben Schwartz drop in for a cameo.) Also upped to series regular status is Noah Schnapp, a.k.a. Will Byers, so look forward to hearing much, much more about what transpired during his trip to the Upside Down.