Jon Favreau's 'Lion King' Remake Picks Up 'Catch Me If You Can' Screenwriter Jeff Nathanson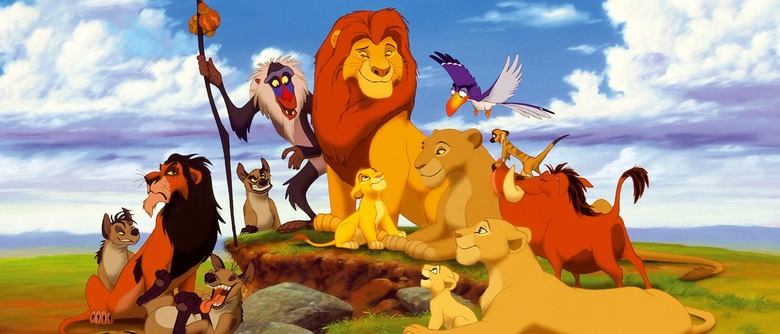 It was just a couple of weeks ago that Disney first announced its live-action remake of The Lion King, but they clearly aren't wasting any time getting started. The studio has just hired Jeff Nathanson (Catch Me If You Can) to write the screenplay, which as previously reported will be directed by Jon Favreau. 
Though the new The Lion King is billed as a "live-action" movie, it's really more accurately described as a hyper-realistic CG-animated film — not unlike the studio's recent The Jungle Book, which featured the Mowgli as its sole genuine live-action element. That one was also directed by Favreau, and was a smash success on just about every level. Not only did it get fantastic reviews, it also grossed an astonishing $966 million worldwide.
Nathanson's credits include Pirates of the Caribbean: Dead Men Tell No Tales (that's the one coming next year, if you're struggling to keep the titles straight), Indiana Jones and the Kingdom of the Crystal Skull, Tower Heist, the last two Rush Hours, and Speed 2: Cruise Control.
Disney's been on a tear through their animated catalogue recently. There are live-action remakes in various stages of development for just about every animated Disney fairy tale classic you remember from their childhood. And it's easy to see why they're so eager to issue all these reboots — the ones they've put out so far have done exceptionally well. Maleficent and Cinderella were both smash hits, and next year's Beauty and the Beast looks likely to be another winner.
With The Lion King, Disney faces the challenge of living up to its own great source material. The original 1994 movie is one of Disney's most beloved animated features of all time, with a lifetime global box office total of $968 million. It's also spawned a stage musical that's still going strong. And then there's the disconnect between lifelike animals and goofy showtunes. Deadline reports the Lion King remake will include songs from the original, but in Favreau's The Jungle Book the musical numbers felt somewhat out of place.
Disney hasn't said when The Lion King will hit theaters, though the project is clearly on the fast track. In the meantime, they're also developing a The Jungle Book 2 with Favreau, along with new versions of Mulan, The Little Mermaid, Aladdin, Dumbo, Winnie the Pooh...