David Gordon Green Will Direct Paul Reiser's 'Tonight Show'-Set Series 'There's... Johnny!'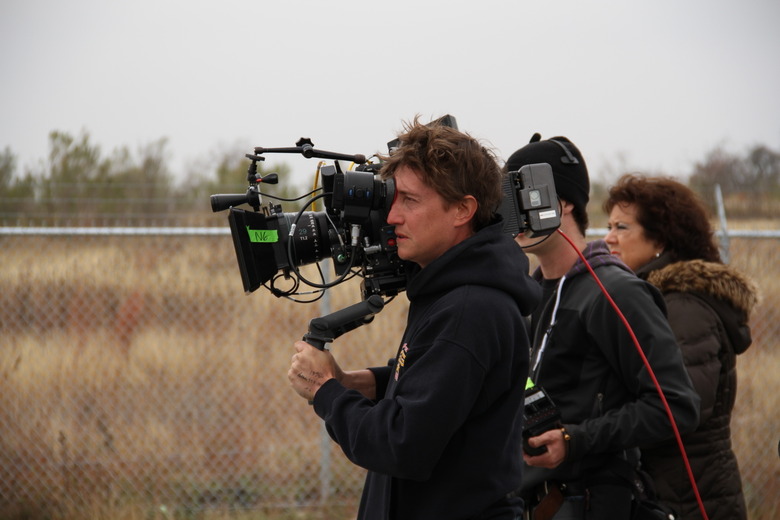 David Gordon Green has signed up to direct There's...Johnny!, a new comedy series from creator Paul Reiser (Mad About You). Green and Reiser collaborated on the Amazon series Red Oaks; Green executive produced and directed the pilot.
Whether Green is going direct all of There's...Johnny! or the pilot is unclear, but the prolific filmmaker behind Pineapple Express and Snow Angels is definitely staying involved as an executive producer on the show. The comedy series will go behind-the-scenes on The Tonight Show Starring Johnny Carson. Below, learn more about the new Paul Reiser show.
According to Deadline, the eight episodes will stream next year on Seeso, NBCUniversal's streaming service dedicated to comedy (and it's only $3.99 a month). Reiser and David Steven Simon (Mad About You) wrote the pilot. There's...Johnny! is set in the 1970s when The Tonight Show moved from New York to Burbank, California. Carson isn't the star of the show; he's more in the background player as a "looming presence."
The comedy follows a 19-year-old Midwestern boy who lands a job The Tonight Show With Johnny Carson. Both Andy and a young talent coordinator, Joy, try to find their footing in the world as it's rapidly changing. The series will touch on Nixon, the Vietnam War, and other major historical events of the time.
Here's what Reiser had to say about the series:
Growing up, the coolest thing imaginable was to someday get on The Tonight Show Starring Johnny Carson and make Johnny laugh. The fact that I got to do that was a dream come true, and going back now to explore that world, and pay homage to Johnny and that golden time is an absolute joy.
NBCUniversal's Executive Vice President of Digital Enterprises, Evan Shapiro, added:
1972 was as chaotic as today – cultural unrest, an unpopular war, an election that would change politics forever. Despite that, each night, from a studio in Burbank, a bunch of folks put on a show that made all of America smile, together. This inventive story looks back, and inward, at just how important humor is to the American psyche. Plus, the chance to bring both Paul Reiser and Johnny Carson back to the NBCUniversal family is an awesome, once in a lifetime thing.
There's...Johnny! is expected to premiere next year, which is 55 years after Carson's first appearance on The Tonight Show and 25 years after his final show. Reiser and all involved will have access to the Carson archives, meaning the show will feature real footage of Johnny Carson and his guests. Carson's nephew, Jeff Sotzing, is executive producing the Seeso comedy series.