Is There Another Villain In 'Wolverine 3: Logan'?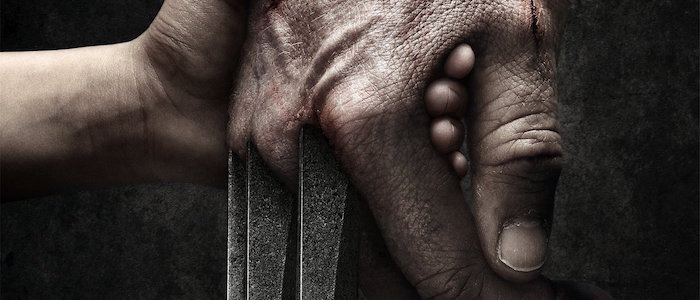 We've read a decent amount of information this week about Logan, Hugh Jackman's eighth and final outing as the Wolverine. The film comes out in less than five months, but because 20th Century Fox and all involved have done a fine job keeping details about James Mangold's sequel under wraps, we don't know a whole lot about the movie. Not until this week did we even know who Boyd Holbrook (Narcos) was playing in the film. Holbrook was confirmed as one the film's villains, but a new look at Logan shows Donald Pierce (Holbrook) maybe isn't alone in his fight against the Wolverine.
Below, see the villain a new Logan photo calls to mind.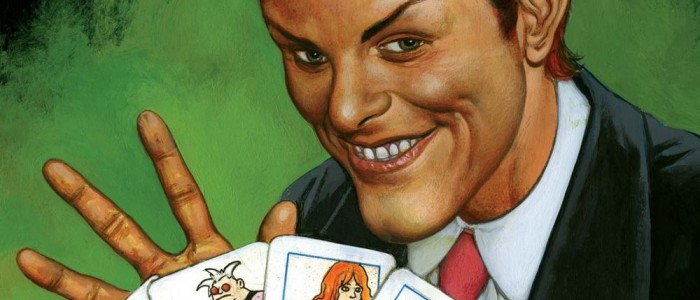 For the past week, we've seen some black-and-white photos teasing Logan, courtesy of the film's Instagram page, wponx. Today's picture, captioned "Prom," is a little mysterious and suggestive: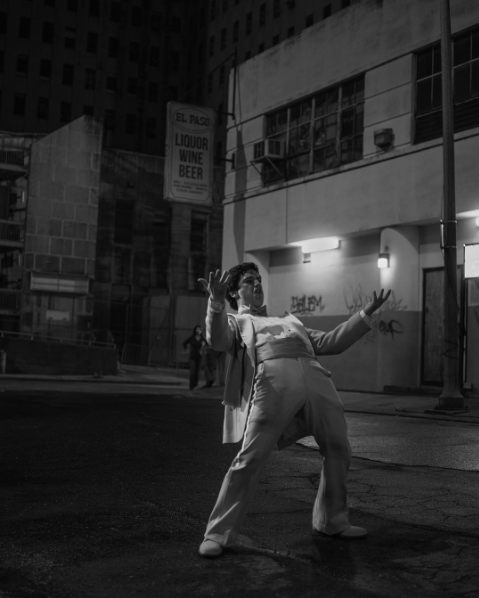 Comic Book Movie and others are speculating this is Arcade, a villain with a long history in the comics. The villain, who often wears white suits, is a brilliant assassin. When he grows bored of killing humans, he turns to mutants for a challenge, often using elaborate traps. Whether he'll go mutant hunting in Logan is, of course, unconfirmed. Set photos, however, have shown Logan driving a limousine in the film, meaning he might have some sort of run-in with the kid, whether he's a villain like the characters Holbrook and Richard E. Grant are playing or not.
One thing we do know for sure from this photo: El Paso, Texas is one of the film's settings. That's a fine environment for the mutant loner, and it makes complete sense considering Logan is drawing some material from Mark Millar's post-apocalyptic "Old Man Logan," a comic with plenty of western tropes.
Keep checking the wponx Instagram page for more teases of Logan, which Mangold has described as an unconventional, R-rated superhero movie with real stakes:
Basically, if you're on the make for a hyper choreographed, gravity defying, city-block destroying CG f–kathon, this ain't your movie," reads a page from the script, which Mangold shared this week. "In this flick, people get hurt or killed when shit falls on them. They will get just as hurt or just as killed if they get hit with something big and heavy, like, say, a car. Should anyone in our story have the misfortune to fall off a roof or out a window, they won't bounce. They will die.
Logan opens in theaters on March 3rd, 2017.