Ang Lee Passes On Disney's 'Mulan' Remake; Competing Projects Seek Asian Directors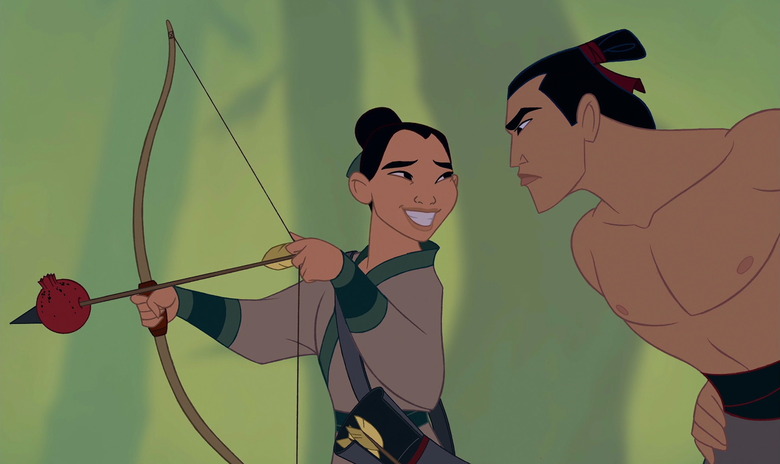 With a 2018 release date already on the calendar, Disney's live-action remake of Mulan is out to find a director. But not just any director. A new report indicates the studio would "ideally" like to hire an Asian filmmaker for the job. In fact, they've already approached Ang Lee, although he has since turned them down. Meanwhile, the competition is on a similar mission: Sony also has a Mulan picture in the works, and is also looking to find an Asian director to take the reins.
The Hollywood Reporter, who broke the news of the Mulan director search, does not say why Lee passed on the Disney project. However, the Oscar-winning filmmaker is busy enough as it is with Billy Lynn's Long Halftime Walk coming out this fall and Thrilla in Manila lined up next. Disney is actively searching for a new filmmaker right now and will soon launch its global search for a Chinese lead actress and a Chinese love interest. We can probably expect all the big pieces to come together sooner rather than later, as Mulan is already set to open in 3D on November 2, 2018.
As for Sony's Mulan, it is a bit further behind. This one was announced last month and has a script by Mirror, Mirror scribe Jason Keller. It's still in "very early development," so it'll probably be a while before Sony's Mulan actually hits screens — long after Disney's version arrives in 2018, even. Like Disney, Sony wants to bring together a predominantly Asian cast under an Asian director.
It's good for both studios to get the word out early that they're making an active effort to get Asian talents in front of and behind the camera. Recently we've seen several controversies erupt over Hollywood's treatment of Asians and other people of color — including one concerning Disney's own Marvel Studios and their decision to cast a white woman (Tilda Swinton) as the Ancient One in Doctor Strange.
In fact, Disney's Mulan itself caused a minor kerfuffle earlier this week when it was reported that the initial spec script by Lauren Hynek and Elizabeth Martin called for a white male lead to save the day. An inside source quickly clarified to Vulture that the draft was just a "jumping off point," explaining that "Mulan is and will always be the lead character in the story, and all primary roles, including the love interest, are Chinese." The script is currently in rewrites with Rick Jaffa and Amanda Silver.
Of course, we won't know for sure how everything pans out with Mulan until the film is in theaters. But the insistence that it'll feature Asian leads should help reassure some worried fans, and the search for an Asian director seems like another step in the right direction. Despite occasional missteps, Disney's made an effort to be more inclusive in recent years, going to great lengths to depict Polynesian culture respectfully in Moana and casting non-white leads in its Star Wars movies.