'Iron Fist' Trailer: There's A New Marvel Superhero In Town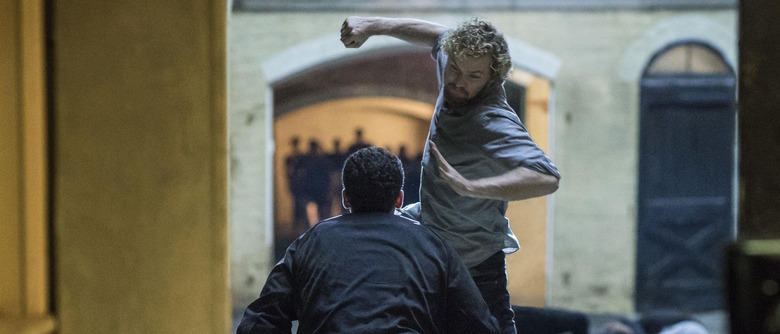 All caught up on Daredevil and Jessica Jones and Luke Cage? Ready for the next building block of Netflix's Marvel universe? Netflix has just unveiled the first proper trailer for Iron Fist, starring Finn Jones as Danny Rand. 15 years ago, Danny was involved in a plane crash and presumed dead. But when he resurfaces in New York, his friends and enemies discover that not only is he very much alive, he wields the awesome power of the Iron Fist.
Watch the first Iron Fist trailer below. 
Iron Fist Trailer
In addition to Jones as Danny, Iron Fist stars David Wenham as Harold Meachum, the former business partner of Danny's late parents; Jessica Stroup and Tom Pelphrey as Harold's children Joy and Ward Meachum, who have known Danny since childhood; and Jessica Henwick plays Colleen Wing, an ally of Danny's who runs a martial arts dojo. Iron Fist will also bring back a few familiar faces from other Netflix Marvel series, namely Carrie-Anne Moss as Jeri Hogarth from Jessica Jones and Rosario Dawson as Claire Temple.
Iron Fist finished shooting just hours ago, as revealed by a happy but tired-looking Finn Jones on Instagram. It is the last of the four Marvel solo superhero series originally ordered by Netflix, following Daredevil, Jessica Jones, and Luke Cage. The leads of all four shows are expected to team up for The Defenders sometime next year, though it's looking increasingly possible that The Punisher will slip in somewhere between Iron Fist and The Defenders.
Iron Fist arrives March 17, 2017.
Fifteen years after being presumed dead in a plane crash, Danny Rand (Finn Jones) mysteriously returns to New York City determined to reclaim his birthright and family company. However, when a long-destined enemy rises in New York, this living weapon is forced to choose between his family's legacy and his duties as the Iron Fist.