Sequel Bits: 'Kingsman: The Golden Circle,' 'Stranger Things' Season 2, 'Bad Boys 3,' 'The Lost Boys' Comic, And 'Hocus Pocus 2'

In today's edition of sequel bits:
Screenwriter Jane Goldman discusses Kingsman: The Golden Circle.
Actor David Harbour talks about season two of Stranger Things.
An update from Martin Lawrence on Bad Boys for Life. 
A preview of The Lost Boys comic.
Sarah Jessica Parker says Hocus Pocus 2 remains a fantasy.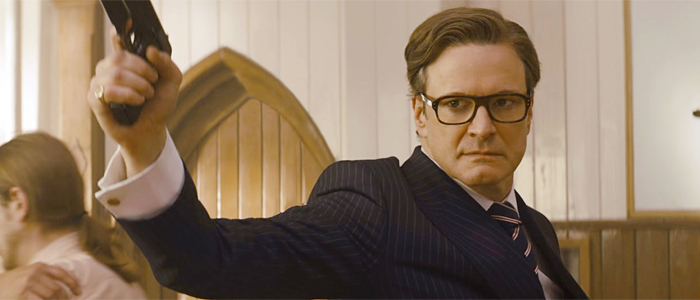 Screenwriter Jane Goldman was recently promoting her adaptation of Miss Peregrine's Home for Peculiar Children. Goldman has written most of director Matthew Vaughn's films, including Kingsman: The Secret Service and next year's Kingsman: The Golden Circle (due out June 16th, 2017). While speaking discussing Tim Burton's latest with Collider, she said the Kingsman sequel is "pretty crazy" and described the approach to the action:
It's more crazy than the first one, if such thing is possible, it's pretty crazy...We're very fortunate to have Julianne Moore playing the villain, and she's incredible...I think that people who enjoyed the first one won't be disappointed. It's not about trying to do something more shocking, or more "out there," it's about hopefully bringing that freshness and surprise to action scenes, where they don't go in the direction you think they're gonna go in.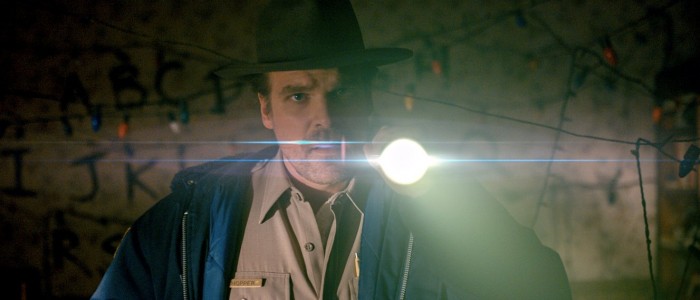 Up until Stranger Things, most probably saw David Harbour as a solid working actor, appearing in movies such as Brokeback Mountain, Revolutionary Road, Quantum of Solace, A Walk Among the Tombstones, and most recently, Suicide Squad. The actor, who's spent a lot of time acting on the stage, landed a great role with Chief Jim Hopper on Netflix's Stranger Things. The Wrap ran a good discussion with Harbour, and while he couldn't say much about the second season, here's what he did say:
Apparently there's an episode called "Pollywog," which is very exciting for me, because I love pollywogs. I know that there's a lot of story, a lot of twists and turns. We feel like Eleven, or some form of Eleven, is still out there. And so I think Hopper and Eleven have some kind of intense story that surrounds his daughter and him almost taking on sort of a surrogate daughter. And I have been informed there is a very epic punch that occurs this season. Hopper gets to really knock somebody out. I wanted to make sure there was a good punch this season.
The more of Hopper and Eleven on screen together, the better. They didn't have a ton to do together in the first season, but it the two fan favorites will have plenty more to do together next season, considering Harbour's above comment and how season one wrapped up.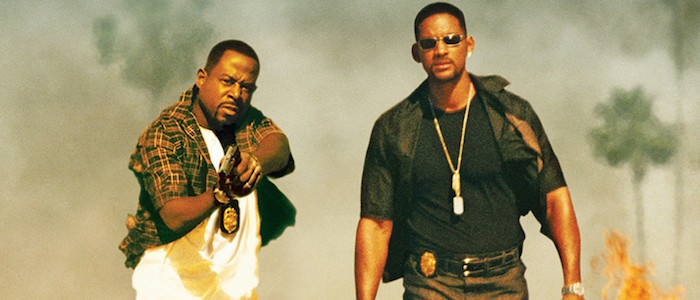 Hasn't it been far too long since we've seen Detective Mike Lowery (Will Smith) and Marcus Burnett (Martin Lawrence) cause a little mayhem? It's been 13 years since Bad Boys II hit theaters, and during that time, there's been plenty of talk about a third film. We're going to get one from director Joe Carnahan (Stretch), but when exactly it'll start shooting isn't locked down. The sequel is slated to open in theaters on January 12, 2018, so a stat date for early next year would make sense.
While appearing on Jimmy Kimmel Live (via Cinemablend), Lawrence told the host they might be shooting come March, but again, it all depends on scheduling:
We're looking towards maybe March. So hopefully it may happen if we can get everybody together at the same time.
Lawrence added the script is currently being polished, but it's not the only Bad Boys sequel in the works. The fourth film was scheduled for July 3rd, 2019. After the third movie got postponed from June of '17 to early 2018, though, we'll see if that Bad Boys 4 release date remains the same.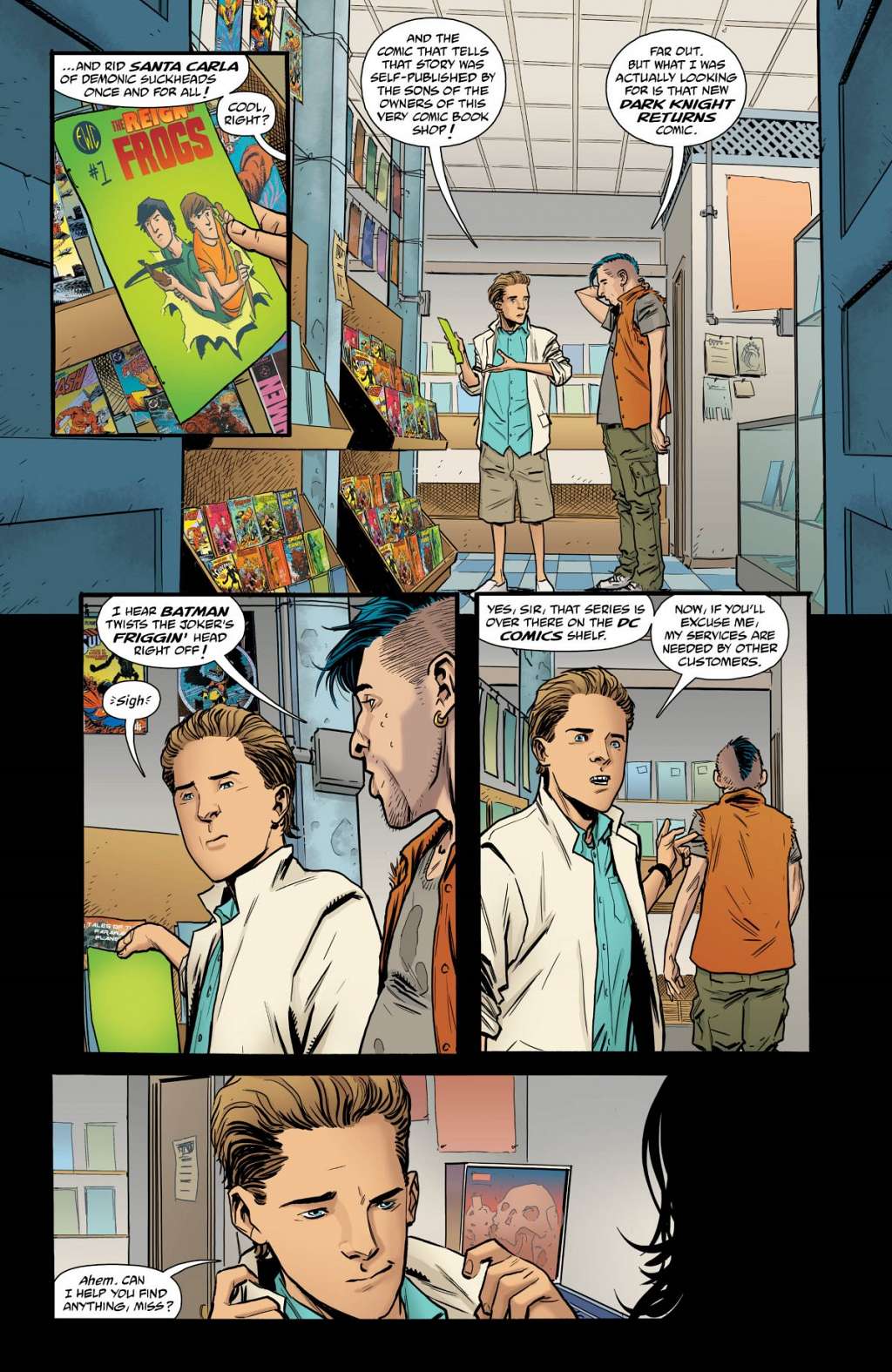 Vertigo is bringing fans of The Lost Boys a direct sequel to Joel Schumacher's 1987 film. The comic book miniseries is written by Hack/Slash creator Tim Seeley. The Dark & Bloody's Scott Godlewski and Patricia Mulvihill are working on the art for the comic, while Tony Harris is handling the covers. The first issue hits comic book stores on the 12th, and Screen Rant has an exclusive look at the comic. In the above, Sam is shown working at the Frog Brothers' family comic shop.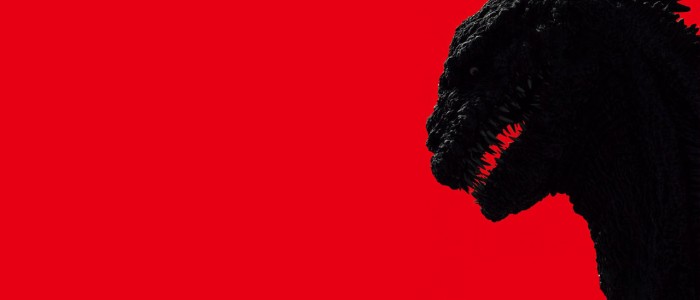 Comingsoon.net got their hands on some exclusive new photos from Shin Godzilla. Titled Godzilla: Resurgence in Japan, this is Toho's 29th Godzilla movie to the date. Jacob saw the film at Fantastic Fest, and overall, he found it enjoyable:
Shin Godzilla is political, funny, odd, and so specific in its intentions that it could have only been made in Japan by Japanese filmmakers. It is also a Godzilla movie without much Godzilla, an unsubtle satire with no room subtlety and no memorable human characters. It is less interested in mass destruction and more interested in government process and Japan's place on the international stage. It has a really good joke about the difference between "Godzilla" and "Gojira." I have no idea if it's a good movie, but I can't wait to see it again.
Here are a few photos from Shin Godzilla (opening in theaters on October 11th):
Principal photography on Michael Bay's fifth Transformers movie is winding down. Bay was recently shooting the sequel in the UK, where this photo of him, Mark Wahlberg, Sir Anthony Hopkins, and Laura Haddock was taken and then shared on Bay's social media:
— Michael Bay (@michaelbay) October 7, 2016
The director is pretty consistent in sharing behind-the-scenes photos, whether from his movies or his Victoria Secret commercials. If you go to his Instagram, you'll find more behind the scenes pics from Transformers: The Last Knight (opening in theaters June 23rd, 2017).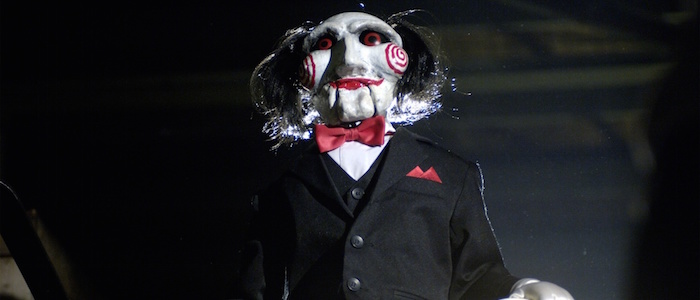 Michael and Peter Spierig (Predestination) are currently shooting the eighth film in the Saw franchise, Saw: Legacy, in Toronto. The filmmakers behind Daybreakers are new to the series, but people with past ties to the series are returning, like composer Charlie Clouser. According to The Hollywood Reporter, Clouser will remain a part of the franchise; he's scored the past seven films. The former Nine Inch Nails member issued this statement, which gives a hint of what the Spierig brothers are up to with the sequel:
I'm psyched to be scoring the re-invention of the Saw franchise. I think the Spierig brothers can deliver a fresh take on the material that will establish a new story line and new characters that can carry the saga into the future. After a six-year break from the world of Saw, this will be an opportunity for me to re-imagine how I approach the score, and I'll be trying a more stark, bold, and stripped-down approach that will be more in line with the strong vision that the Spierig brothers are bringing to the table.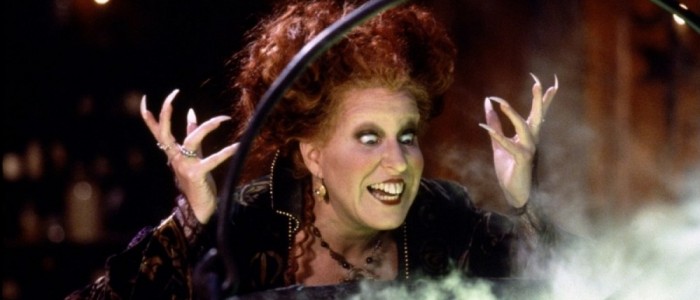 It's October. Halloween is in the air. One way to get into the holiday spirit? By watching Hocus Pocus, a movie that's entertaining no matter the month. In the past few years, there have been some playful discussions about a Hocus Pocus 2 among the cast, but that's always about as far as the conversations go surrounding a sequel. While promoting her new HBO show, Divorced, on Andy Cohen's late night show Watch What Happens: Live, Parker said she'd love to play one of the Sanderson sisters again, but it's not a real possibility at the moment (via Cinemablend):
I would love that. I think we've all been fairly vocal about being very keen but that hasn't created any groundswell of movement.
That's all for this edition of Sequel Bits. Stay tuned for more soon.