'Black Mirror' Season 3 Trailer: Charlie Brooker's Brilliant Sci-Fi Series Is Back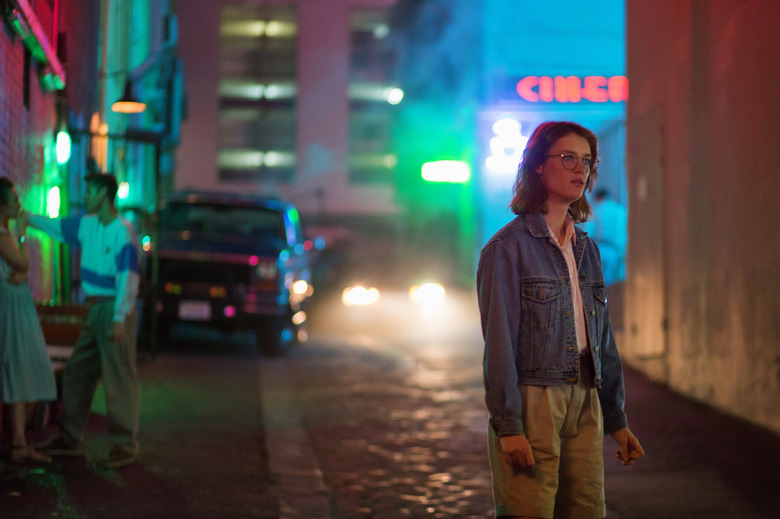 I know we're all drowning in fall TV right now, but you'll definitely want to make room for this one on your to-do list. Netflix has just unveiled the first trailer for Black Mirror season 3, which arrives with six new episodes later this month.
Though it's been a few years since the last episode aired, based on the two episodes I saw at TIFF, creator Charlie Brooker has not lost his edge. The new episodes span different genres and tones, but as ever, they're all linked by a shared interest in the intersection between technology and human nature. This season features episodes directed by Joe Wright and Dan Trachtenberg, among others, and stars including Bryce Dallas Howard, Gugu Mbatha-Raw, Mackenzie Davis, and Wyatt Russell. Watch the Black Mirror season 3 trailer below. 
Black Mirror Season 3 Trailer
Episodes this season are:
"Nosedive": Joe Wright's episode is a social satire set in a world where citizens are constantly ranking each other (think Instagram or Facebook plus Uber's ratings system). Bryce Dallas Howard stars as an eager-to-please woman who is desperate to get her stats up.
"Men Against Fire": A military horror-thriller set in a post-war future, this one follows a rookie soldier (Malachi Kirby) stationed overseas, where he protects villagers from feral mutants. Directed by Jakob Verbruggen.
"San Junipero": Directed by Owen Harris, "San Junipero" follows the unlikely encounter between two women (Mackenzie Davis and Gugu Mbatha-Raw) in a 1980s party town.
"Shut Up and Dance": James Watkins directs the "kitchen sink nightmarish thriller" about a young man (Alex Lawther) who's forced into an online trap.
"Playtest": Dan Trachtenberg's episode stars Wyatt Russell as a thrill-seeker who tries out a bit of cutting-edge video technology.
"Hated in the Nation": This crime drama episode clocks in at 90 minutes, a first for the show. Kelly Macdonald plays a police detective who investigates a string of murders linked together by social media. Directed by James Hawes.
Black Mirror Season 3 drops October 21 on Netflix.