Jay Z And (Possibly) Netflix Come Aboard Lee Daniels' Richard Pryor Biopic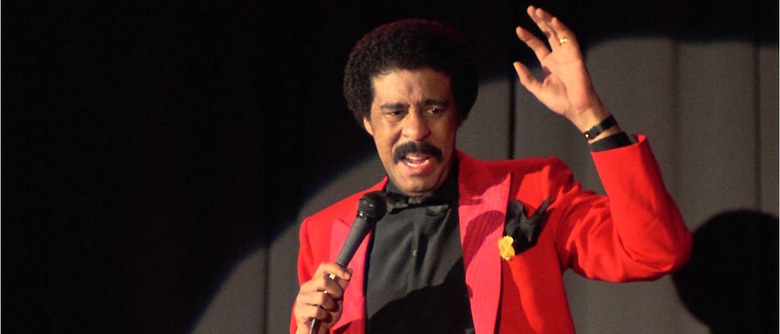 Director Lee Daniels has come back to the Richard Pryor biopic, and he's brought producer Jay Z with him. Pryor was set to star Mike Epps as the iconic comedian, in addition to Oprah Winfrey, Eddie Murphy, Kate Hudson, and Tracy Morgan, but this summer, Daniels dropped out of the biopic due to his crowded schedule. The Butler director is now back with a new early 2017 start date.
Below, learn more about the long-gestating Richard Pryor biopic.
Variety reported Daniels' return to the Bill Condon-scripted drama and the news of Jay Z's involvement. When the Empire showrunner left the project back in May, it was because The Weinstein Company refused to postpone the October state date. Today, Harvey Weinstein announced the project is back on with Daniels. A few hours after Variety's story ran, Birth.Movies.Death revealed Netflix might help make Pryor finally happen. Their sources told them the streaming service is involved, but the extent of their involvement and how exactly TWC and Netflix will distribute the film is unknown.
Whether Epps' previously announced co-stars are still attached is also unknown. Originally, we were going to see Oprah Winfrey as Pryor's abusive grandmother, Eddie Murphy as Pryor's father, Kate Hudson as Pryor's widow (and the film's producer) Jennifer Lee Pryor, and Tracy Morgan as comedian and Sanford and Son star, Redd Foxx. We'll likely know the official cast soon.
Formerly called Richard Pryor: Is It Something I Said? (the name of a Pryor album), the film might not be the conventional biopic some folks might be dreading. Conventional is the last thing a Pryor biopic should be, and although the movie will cover Pryor's childhood and death, apparently half of Pryor is Epps playing the man on stage.
Here's what Epps recently said about the biopic:
50% of the script is performances. I can't give it all up but a lot of his bits and routines that we are familiar with is what we'll be seeing in the film.
Lee Daniels is one of those directors, he likes it real, he likes it gritty. The content has definitely changed [over the years]. It's a lot more dark, it's a lot more fun. You know what Lee Daniels brings to a film.
Mike Epps, who was in competition with Nick Cannon and Michael B. Jordan for the lead, locked up the titular role thanks to a successful screen test. When screenwriter Bill Condon was going to direct the film, he was going have his Dreamgirls star, Murphy, play Pryor. For many years, this biopic has been a game of musical chairs with talent coming and going, but it looks as if it's closer to happening than ever before with The Paperboy director at the helm.