Blade Runner 2049 VR Experiences Exclusively Coming To Oculus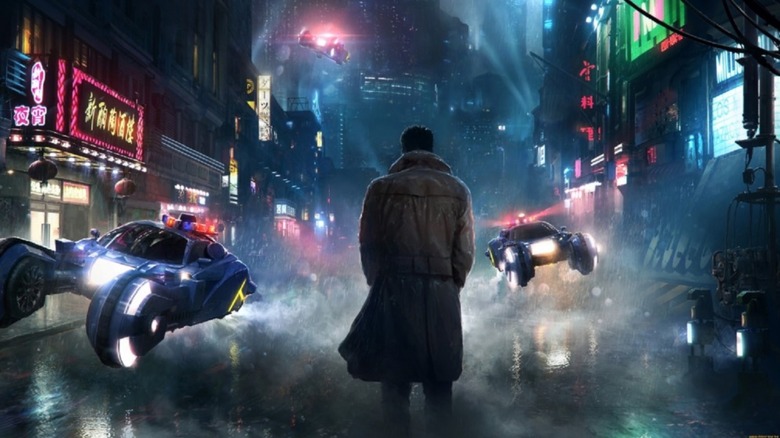 Earlier this morning, it was revealed that the Blader Runner 2 title would be Blade Runner 2049. And to follow up that news, Alcon Entertainment has announced that have formed a new division of the company titled Alcon Interactive and are partnering with Oculus to distribute virtual reality experiences based on Blade Runner 2049.
The Blade Runner 2049 VR Experiences will be exclusively distributed on the Oculus platform, giving them a leg up over the competing VR goggles. Alcon has announced that the VR Experiences will be distributed around the October 2017 release of the film. VR content to promote a movie release is nothing new, and it seems to be a growing trend. Most of the experiences are fun but disposable, but now that VR is making its way into our homes, more people will have access to the content outside of the traditional demo displays at movie theaters and malls.
I'm a little bit more skeptical than most. I hope the content improves and that the filmmakers become more involved in the experiences as we don't need another avenue for cheap promotional content. I'm more excited about the things that ILMxLAB is producing around the Star Wars license, as it seems they are invested in getting big filmmakers and screenwriters involved to produce content that will stand on its own and not just serve as a promotional outlet for a tie-in product.
No word on what the Blade Runner 2049 VR experiences will entail, or if the films stars Harrison Ford and Ryan Gossling will participate.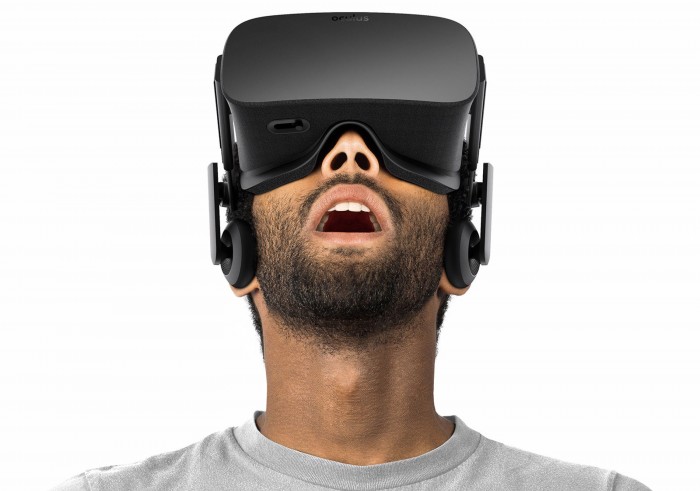 Blade Runner 2049 VR Press Release
Read the full press release below:
ALCON ENTERTAINMENT AND OCULUS PARTNER TO BRING BLADE RUNNER 2049 CONTENT TO VIRTUAL REALITY
LOS ANGELES, CA., OCTOBER 6, 2016—Alcon Entertainment has formed a new division of the company titled Alcon Interactive.
Alcon Interactive's initial venture is a partnership with leading virtual reality company Oculus. As part of this partnership Oculus will make and distribute virtual reality (VR) Experiences based on Blade Runner 2049 starring Harrison Ford and Ryan Gosling and directed by Denis Villeneuve. These VR Experiences will be exclusively distributed on the Oculus platform. The VR Experiences will be distributed around the October 2017 release of Blade Runner 2049.
Alcon Interactive underscores Alcon's continuing diversification beyond its core business of financing and producing feature films, having also established in the past years Alcon Television Group, Alcon Management Enterprises and Alcon Sleeping Giant, a music publishing company.
Dan Offner will serve as Interim Head of Alcon Interactive and closed the Oculus deal with Alcon Entertainment's COO, Scott Parish. Offner, a veteran corporate and entertainment lawyer, has represented numerous interactive entertainment companies including THQ, Ubisoft, and Sony's PlayStation Group. He has also worked with Alcon's Broderick Johnson and Andrew Kosove on past interactive entertainment projects. Most recently, Offner was an early stage investor in and general counsel of Oculus through its sale to Facebook before returning to private practice and angel investing.
Johnson and Kosove stated: "The formation of Alcon Interactive is the logical next step in Alcon's continued growth. It is our goal to integrate and streamline as many aspects of our movie and television production process as is manageable, and we are eager to begin this journey with Oculus. The first Blade Runner created a new standard for science fiction films, world building and visual effects and we believe that our sequel will continue that tradition, pushing new boundaries in entertainment. We are excited for Oculus's involvement and the opportunity to utilize VR to enhance the overall experience of our innovative film."
"We are so excited to be working with Alcon Interactive to bring the Blade Runner universe to the Oculus platform next year," said Colum Slevin, Head of Experiences, Oculus. "Blade Runner has always pushed the boundaries of cinema, visionary art, design and story and bringing the sequel to this beloved sci-fi property to VR gives us an opportunity to push those boundaries further. We look forward to giving audiences a new way to experience this iconic title in an entirely new and reimagined way."