Cool Stuff: This Stunning ApeMeetsGirl Harry Potter Print Might Be The Best Harry Potter Poster Ever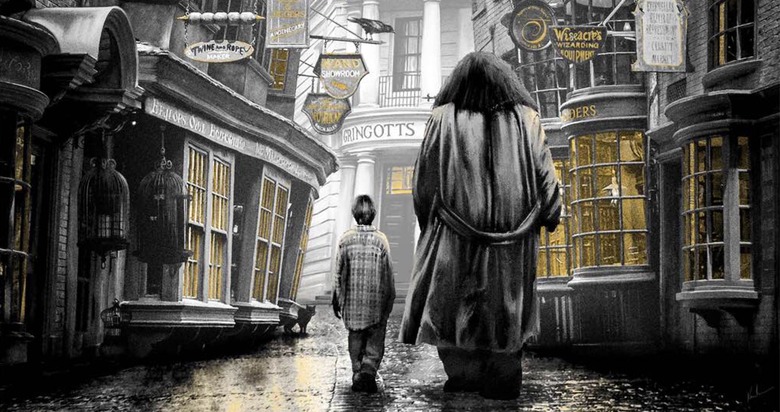 We;ve gotten a bunch of Harry Potter posters and art over the last couple decades, including official poster art from Drew Struzan and book art from Olly Moss. So it comes as no easy accomplishment when I declare that this is the best piece of Harry Potter art that I've ever seen. The Harry Potter and the Sorcerer's Stone print was created by a UK artist Kevin M Wilson, who goes by the pseudonym Ape Meets Girl. We've featured his work many times in the past on /Film; you might remember his Jaws, Back to the Future, WALL-E, Peter Pan, Incredibles prints of the official IMAX poster for 10 Cloverfield Lane. Hit the jump to check out the Ape Meets Girl Harry Potter print and variant in full and find out where and when you can get it.
Ape Meets Girl Harry Potter Print
ApeMeetsGirl will be releasing this print at the Hero Complex Gallery booth at New York Comic-Con, which opened this morning. The booth is located at #228, and two versions of the print will be available: A regular edition of 350 which is being sold for $60, and a variant edition of 85 sold for $65. The artist will be around all four days making appearances at the booth, signing the prints and having conversations with fans, so look for him behind the table.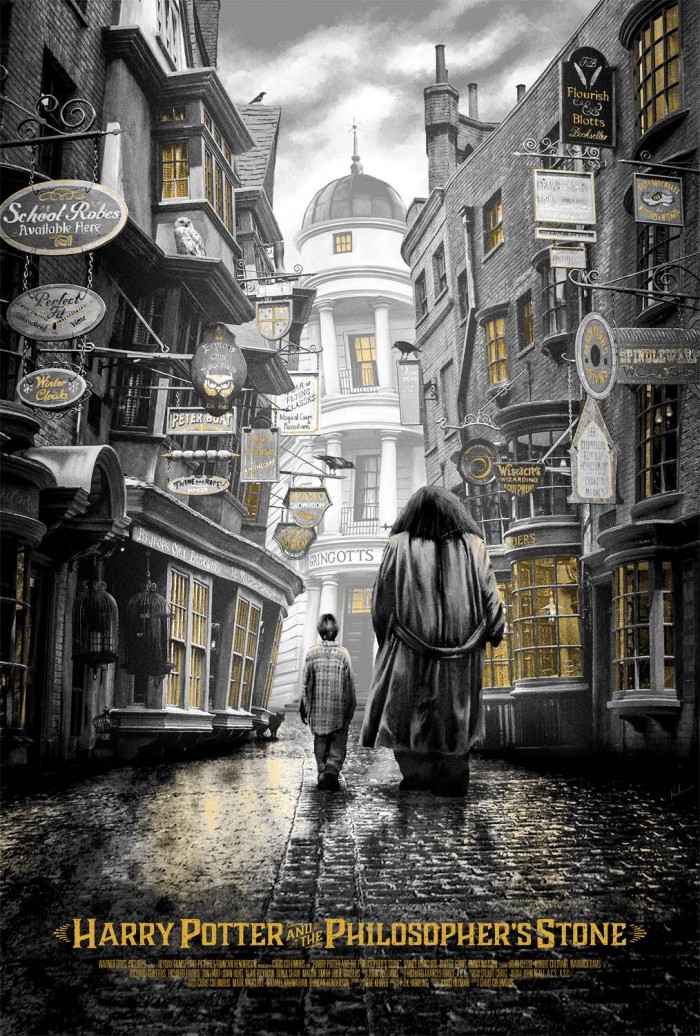 Notice how the regular edition has the Harry Potter and the Sorcerer's Stone title, while the black and white variant uses the British title for the book/movie, Harry Potter and the Philosopher's Stone. I love how they used the gold ink on this print. And this image might hold a more special place for those of you who have journeyed to The Wizarding World of Harry Potter's Diagon Alley at Universal Studios Florida.
Now if only I could get my hands on one of these bad boys. Anyone at NYCC want to poster-buddy this for me?