'Jackie' Teaser Trailer: Natalie Portman Is The First Lady Of Camelot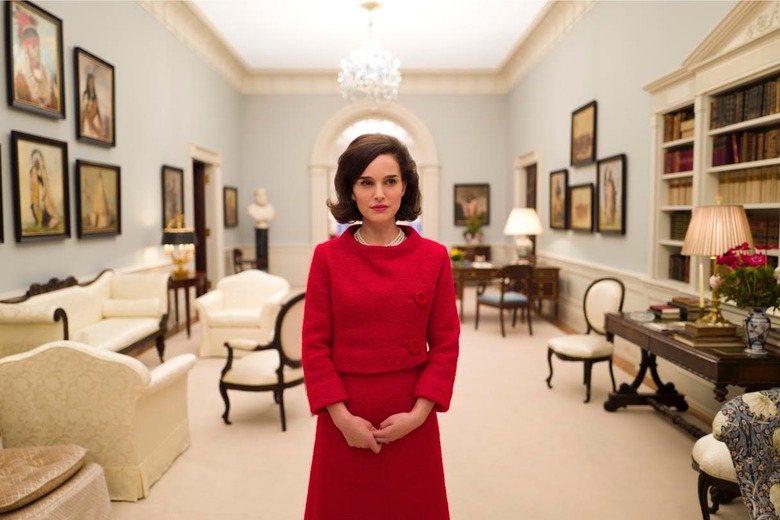 Each year, as the weather cools down, the theaters become flooded with prestige pics hoping to snag some awards. Some of them look more promising than others, and a few are quite clearly out of their depth. But Pablo Larraín's Jackie looks like it could be among the cream of the crop. The First Lady biopic is coming off of rave reviews at TIFF and Venice, and if all goes well it'll ride that wave of acclaim all the way to its theatrical release in December.
In particular, critics are singling out Larraín's unconventional approach to biography, and Natalie Portman's portrayal as Jackie Kennedy in the day following John F. Kennedy's death. I know it can be reductive to talk about movies in terms of their awards potential, and it should go without saying that that's not the best reason to watch Jackie; the fact that it looks like a really good movie is. But if you're the kind of person who enjoys following the Oscar race, this is definitely one you'll need to put on your to-watch list. Watch the Jackie teaser trailer below.
Jackie Teaser Trailer
Fame, tragedy, and legacy are fairly common themes for biopics, but Jackie seems to find new ways to approach them. This isn't some soft-focus Cliffs Notes version of a famous person's life story, but, as Variety put it, a "brilliantly constructed, diamond-hard character study" of an iconic figure during a difficult period. The Playlist approvingly noted that its portrayal of Jackie Kennedy is "delivered without a lick of condescension or mawkishness." And The Film Stage describes Jackie as having "the sophisticated psychological aesthetic of a Jonathan Glazer movie" — not to mention an unusual score by Glazer's Under the Skin composer Mica Levi. You can see many more glowing critical reactions here.
Fox Searchlight has Jackie in theaters December 2. Also starring are Peter Sarsgaard, Greta Gerwig, Billy Crudup, and John Hurt.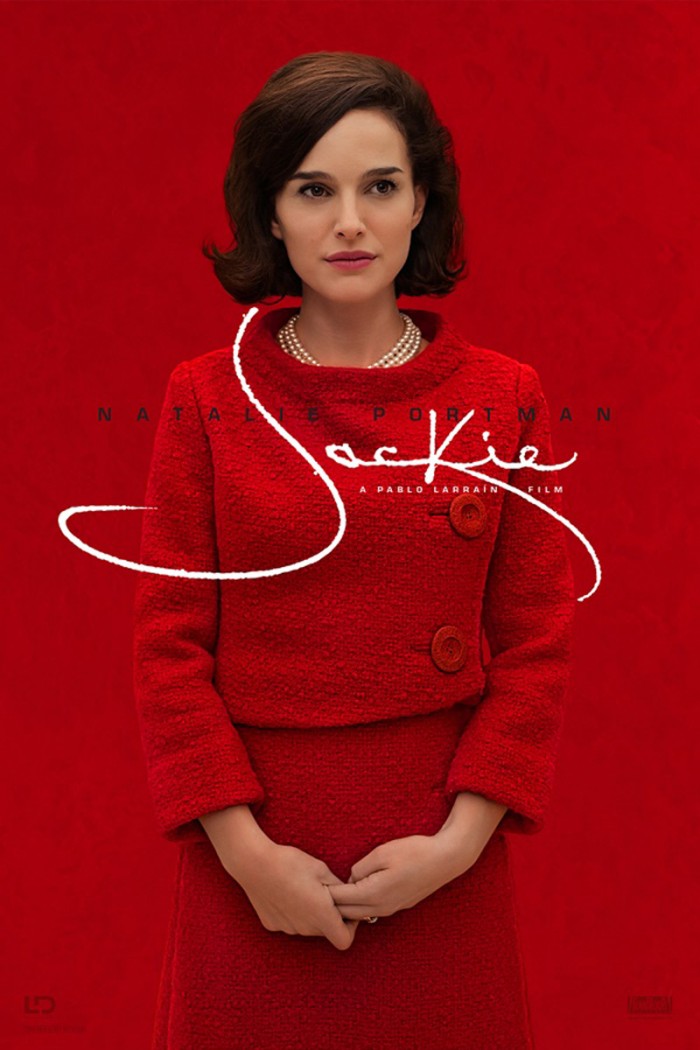 JACKIE is a searing and intimate portrait of one of the most important and tragic moments in American history, seen through the eyes of the iconic First Lady, then Jacqueline Bouvier Kennedy (Natalie Portman). JACKIE places us in her world during the days immediately following her husband's assassination. Known for her extraordinary dignity and poise, here we see a psychological portrait of the First Lady as she struggles to maintain her husband's legacy and the world of "Camelot" that they created and loved so well.