Check Out This Cool New Russian 'Rogue One' Poster, Reveals Film Rating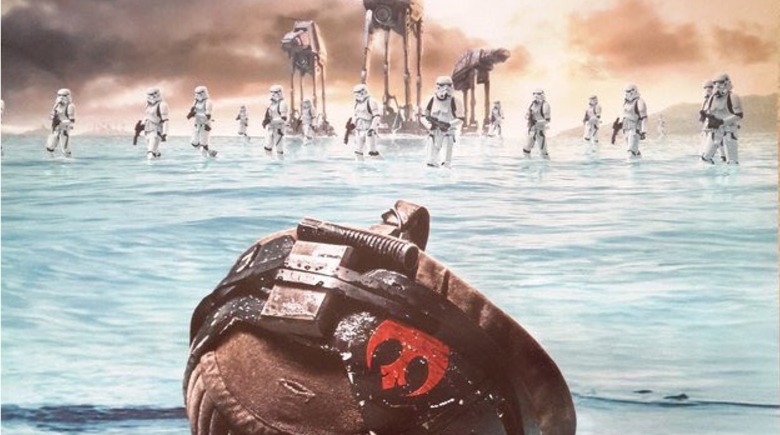 Over the weekend at a Russian Comic Con, Disney revealed a new Russian poster for Rogue One: A Star Wars Story. Not only is the poster cool, but it may give us a clue as to what rating to expect when the movie hits theaters in the U.S. Hit the jump to take a look at this cool Russian Rogue One poster and learn more.
Russian Rogue One Poster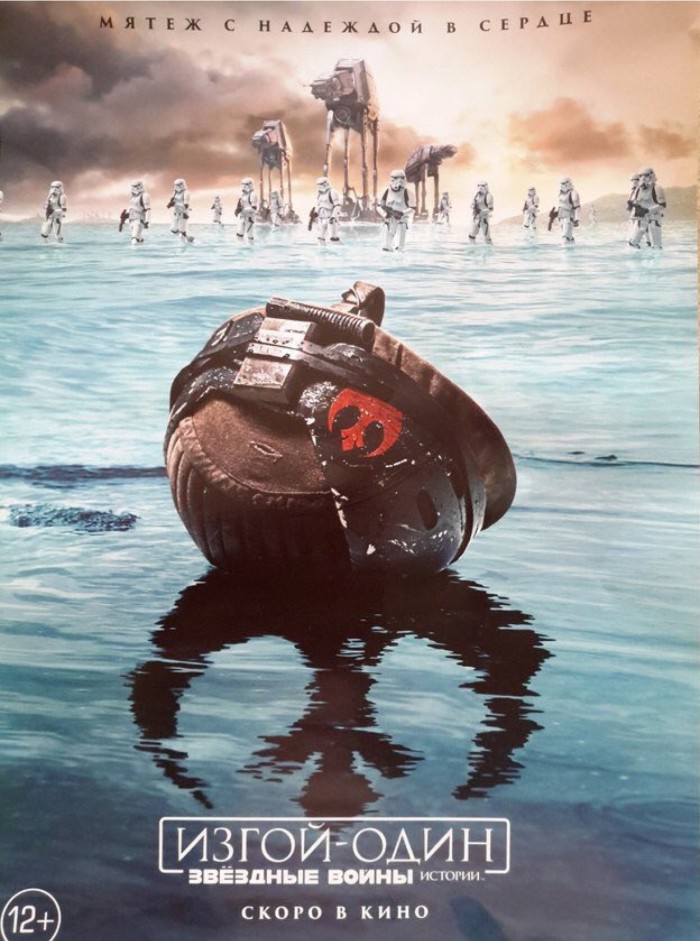 The Russian Rogue One poster was found on twitter, I can't find a high quality digital version online anywhere. Here is a look at the other posters revealed so far:
When I say that the poster may hold a clue as to what the film will be rated when it hits domestic shores, it's because the poster features a 12+ rating symbol. So like Star Wars: The Force Awakens, the film will probably be rated PG-13 when it reaches the United States. This isn't unexpected as we have known that this movie had a more intense gritty action/war tone to it, and I don't think we can ever expect to get an R-rated Star Wars movie from Disney.
I mainly wanted to share this poster with you because I love the imagery of the helmet in the water casting a reflection of the Rebellion logo. The image might even be inspired by Platoon. Leave your thoughts in the comments below.
Rogue One takes place before the events of Star Wars: A New Hope, telling the story of unlikely heroes who have united to steal plans to the dreaded Death Star. The cast includes Felicity Jones, Diego Luna, Ben Mendelsohn, Donnie Yen, Jiang Wen, Mads Mikkelsen, Alan Tudyk, Riz Ahmed, and Forest Whitaker. "Rogue One" is directed by Gareth Edwards, produced by Kathleen Kennedy, Allison Shearmur, and Simon Emanuel, executive produced by John Knoll and Jason McGatlin, and co-produced by John Swartz and Kiri Hart.
Rogue One: A Star Wars Story will be released in theaters on December 16th, 2016.