'Black Sails' Season 4 Trailer: The End Of The Best Show On TV That You Aren't Watching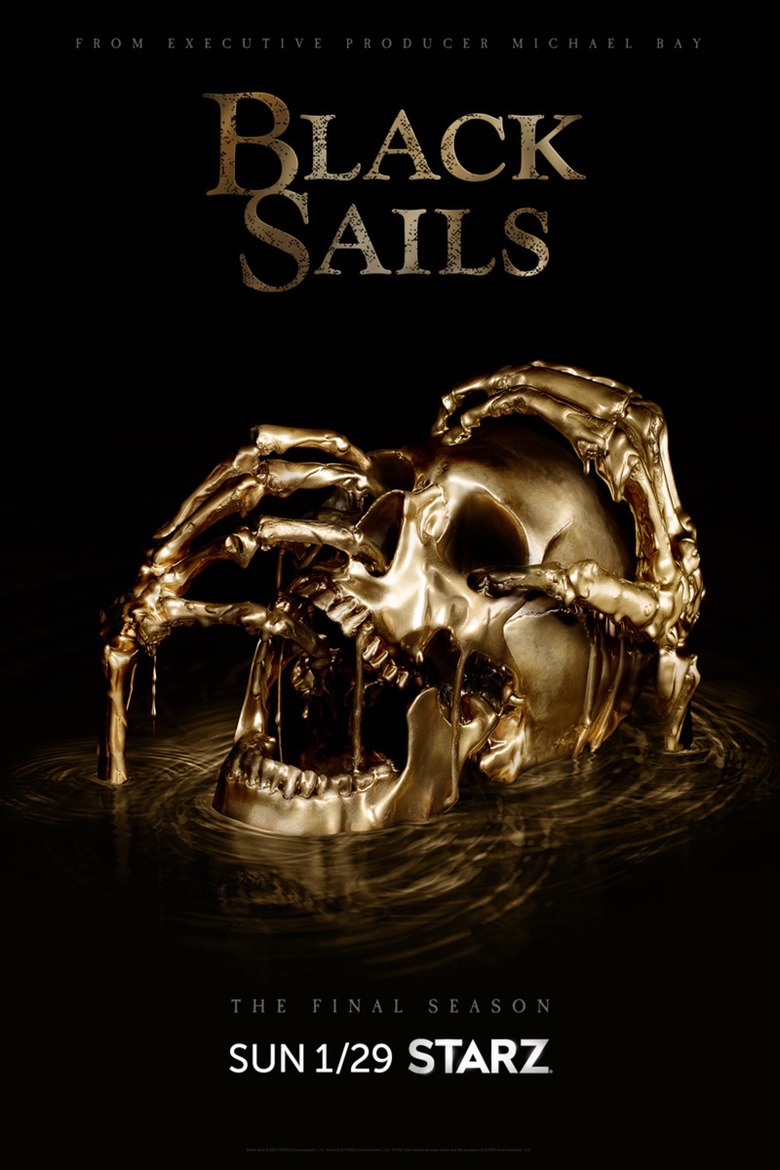 Update: Starz has unveiled the trailer for the fourth and final season of Black Sails, the best show on television that you're probably not watching. Hit the jump to watch the Black Sails season 4 trailer and get a glimpse at the end of the series.
Black Sails Season 4 Trailer
I'm a season behind on Black Sails, so I can't watch the trailer above. I'm hoping to catch up before the new season hits on January 29th, 2017.
My original post follows:
I think its safe to say that Black Sails is the best show on television right now that you're probably not watching. Heck, no one I personally know is watching this great series. The Michael Bay-produced 18th Century tense and rewarding pirate drama is pretty great if you are patient enough to wade through its complexities, and well, can ignore the obvious soft-porn that Starz forces into each episode. And maybe that's the real problem; the show is on Starz, which is not traditionally a channel that people flock to for original programming. Although that's beginning to change with Ash vs. Evil Dead, The Girlfriend Experience and Ronald D. Moore's Outlander.
The final season of Black Sails has just been announced for 2017, and Starz has released an excellent teaser poster to promote the premiere. Find out when the last season of Black Sails will begin airing, and see the Black Sails fourth season poster, after the jump.
Starz announced today that the fourth and final season of the Emmy-winning series would premiere on Sunday, January 29th, 2017 at 9 pm ET/PT. The 10-episode fourth season finds our pirates at war in the West Indies.
"The shores of New Providence Island have never been bloodier, but the closer civilization comes to defeat, the more desperately, and destructively, it will fight back."
Black Sails Season 4 Poster
Here is a look at the Black Sails Season 4 poster: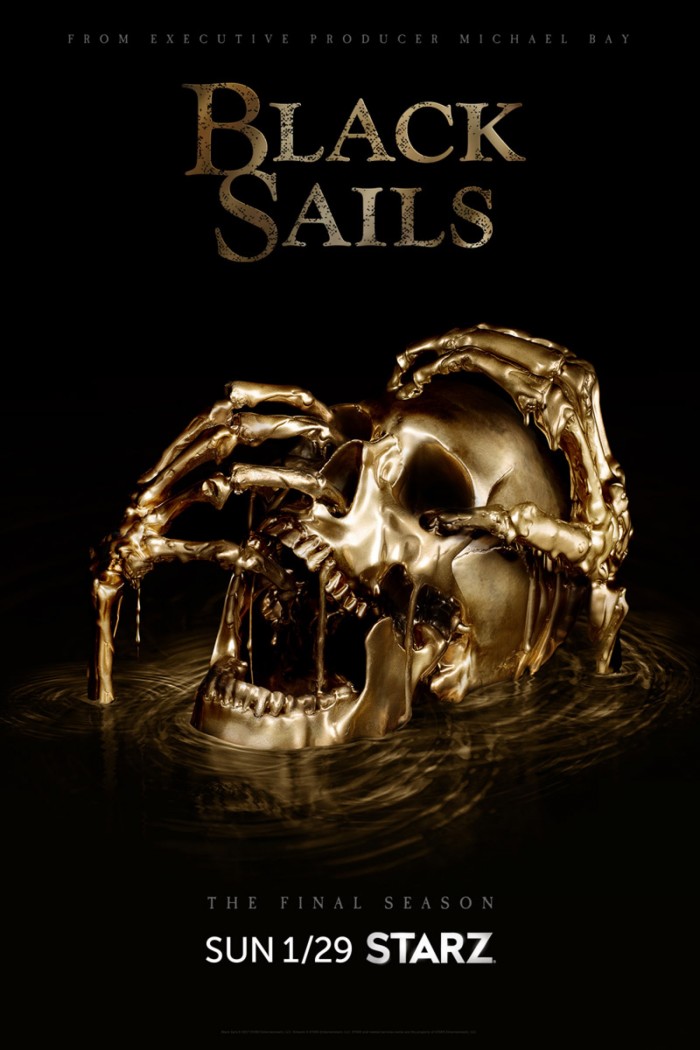 Disney revealed their poster for Pirates of the Caribbean: Dead Men Tell No Tales over the weekend, which also features a skull with gold features. I wonder if the creatives at Starz were a little bit annoyed that Disney pulled the gun first on a similar marketing image.
I highly recommend checking out Black Sails, although I'm sure most of you won't. If you want to binge-watch your way through the first three seasons, unfortunately, the only ways to do so is through Starz or by buying the series outright. And in this Netflix/Amazon streaming obsessed culture, that will be enough to stop most people from ever discovering this good television series.
Black Sails has been nominated for multiple Emmy Awards and won in 2014 and 2016 for Outstanding Sound Editing and 2014 for Outstanding Special and Visual Effects in a Supporting Role. The show was also nominated for the 2016 GLAAD Awards for "Outstanding Drama Series."
Black Sails takes place twenty years before Robert Louis Stevenson's classic Treasure Island and is a prequel of sorts. The story follows the most feared pirate of the day, Captain Flint (Toby Stephens). The series was created by Jonathan E. Steinberg and Robert Levine and executive produced by Steinberg, Levine, Michael Bay, and his Platinum Dunes partners Brad Fuller and Andrew Form, as well as Chris Symes, Brad Caleb Kane, and Dan Shotz.