'Black Panther' Casts Winston Duke As The Villain Man-Ape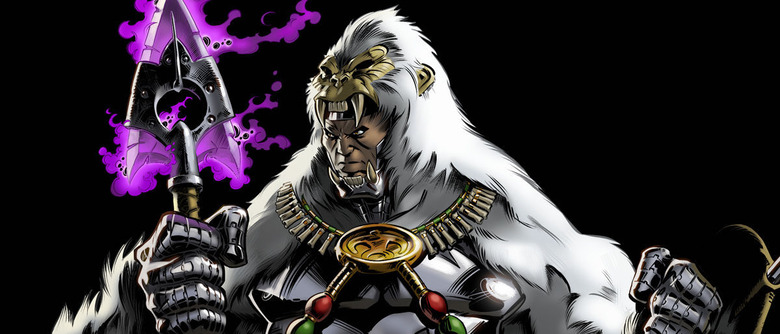 Chadwick Boseman had better be sharpening his claws, because it looks like Black Panther will be up against some formidable foes when his solo film hits theaters in 2018. Marvel Studios has just cast Person of Interest actor Winston Duke as the villain M'Baku, also known as the Man-Ape. That's in addition to previously announced baddie Erik Killmonger, who'll be played by Michael B. Jordan. 
Variety, which broke the Black Panther Man-Ape news, describes M'Baku as a "key role," and notes that Duke beat out several other actors for the part including The Get Down's Yahya Abdul-Mateen II. Duke is relatively new to Hollywood and his resume so far consists of guest spots and recurring roles on TV shows including Person of Interest and The Messengers. Black Panther will be his first feature film and by far his most high-profile role yet. He joins an already fantastic cast that also includes Danai Gurira and Lupita Nyong'o as Okoye and Nakia, members of the order of warriors known as the Dora Milaje.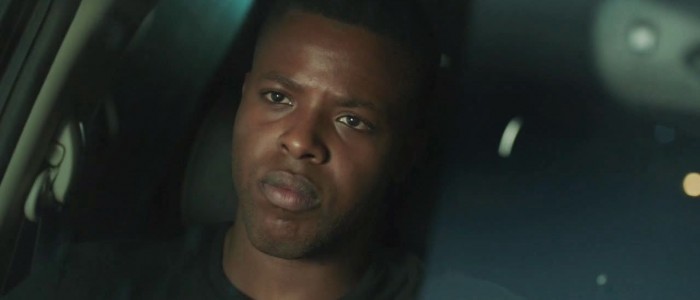 In the comics, M'Baku is one of the greatest warriors in the nation of Wakanda, right up there with T'Challa a.k.a. Black Panther. The two begin as friends but become enemies when M'Baku attempts to overthrow T'Challa as ruler of Wakanda. M'Baku gains enhanced superhuman strength, speed, and stamina after killing a rare white gorilla to bathe in its blood and eat its flesh, and begins calling himself the Man-Ape.
The addition of a second villain (after Killmonger) doesn't come totally out of the blue. Earlier this summer, Nyong'o summed up the plot of Black Panther as follows: "Black Panther's leadership has been threatened by two foes who come together, and so Black Panther gets the help of the C.I.A. and the Dora Milaje to try and defeat the enemy." At the time, we wondered if the second foe might be Nakia, who turns villainous in the comics, or perhaps Ulysses Klaue, who was played by Andy Serkis in Avengers: Age of Ultron. But now it appears that the two threats she was referring to were Killmonger and Man-Ape.
Duke is just the fifth actor to join Black Panther, so we can surely expect to hear many, many more casting updates in the coming months. Most of those will probably be characters new to the Marvel Cinematic Universe, but some could be characters we've already met in other movies. Serkis seems like a possibility, as mentioned above. Moreover, Sebastian Stan has hinted that Winter Soldier could pop up in Black Panther, and it's worth noting that Martin Freeman's Civil War character Everett Ross is typically associated with Black Panther in the comics.
Creed helmer Ryan Coogler is directing Black Panther from a script he wrote with Joe Robert Cole. Shooting is expected to get underway in early 2017 for a February 16, 2018 release date.