'TMNT2' Star Brian Tee Explains Why He Wants To Play Namor The Sub-Mariner For Marvel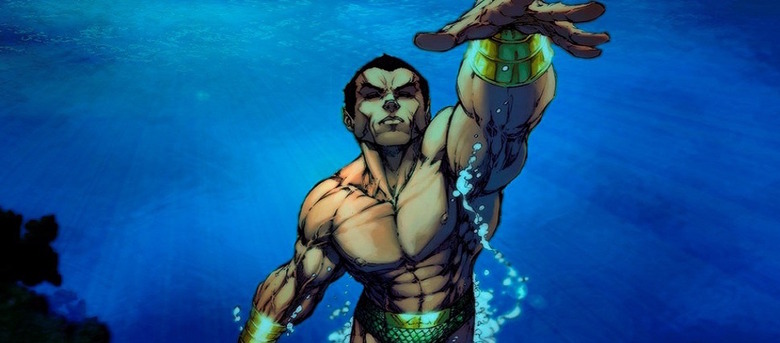 For the past several years, there's been one major hurdle standing between Namor and the Marvel Cinematic Universe: the fact that Universal, not Disney, held the rights to the character. Then a few months ago, Joe Quesada said that the rights had finally reverted to Marvel. Mind you, Marvel hasn't actually confirmed any plans yet to bring the Sub-Mariner into the MCU — but that hasn't stopped fans from speculating about what might happen next.
One of those fans was actor Brian Tee, who shortly afterward admitted that Namor would be a dream role for him. In a more recent interview, he elaborated further, explaining what he loves about the character and why he wants to play him. Read the Namor Brian Tee comments below.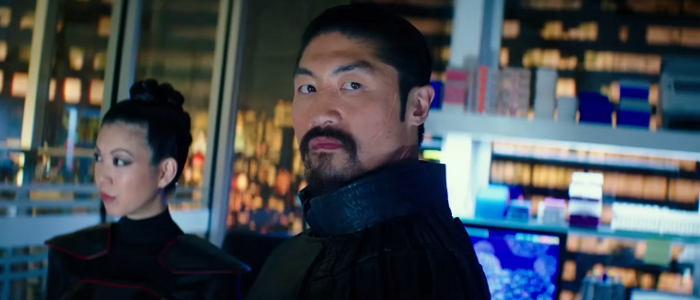 Back in June, just hours after Quesada's comments, ComicBook.com asked Tee what his dream role would be. The actor chose Namor. "I grew up as a comic geek and the Sub-Mariner is one of my childhood's fondest superheroes," said Tee. "I feel like I can play him! If there is one role, right now, that I would love to play, it would be Namor."
More recently, ComicBook.com caught up with Tee again and asked him to elaborate on what he'd want to do with the Namor role. Here is Tee's response:
You know what's funny is my career I've kind of played villains, guys with attitude, guys with chips on their shoulders, um, in reading the comics books and being a fan of Namor, that's kind of this guy's persona. Even though he's a hero or a quote unquote good guy. He's kind of a bit of an anti-hero with a bit of an edge, and I feel like I kind of fall in that line, especially with other things that I've done. So that's the kind of aspect that I would love to bring into Namor.
He's not just like a good guy, you know, he's definitely got some faults of his own, but I think when it really boils down to doing the right thing he will, and you know it's Namor, it's Marvel, it's the first Mutant, it's everything you can kind of dreamed of as a kid and wanted to portray, and so I would absolutely love and be honored to play him if the time does come around, and I thank you guys for the movement!
Just to be clear, Tee is speaking in purely theoretical terms here. Marvel has not announced a Namor movie, and Tee never claims he's under serious consideration for the role — only that he'd like to be, someday, if Marvel ever gets around to introducing the character. For that matter, we don't even know for 100% certain that the Namor rights are at Marvel right now. Quesada apparently thinks they are, but he's been wrong before, and no one more closely associated with Marvel Studios has spoken up. Still, it seems like rumors of a Namor movie come bubbling up to the surface every few years, so it's a fun bit of fantasy-casting to contemplate.
Tee is no stranger to comic book movies. Earlier this year he was seen as Shredder in Teenage Mutant Ninja Turtles: Out of the Shadows, and a couple of years before that he had a supporting role in the X-Men spinoff The Wolverine. In fact, he's not even entirely new to the Marvel Cinematic Universe, as he had a guest spot on an Agents of S.H.I.E.L.D. episode in 2014.