Producer Shawn Levy On What To Expect From 'Stranger Things' Season Two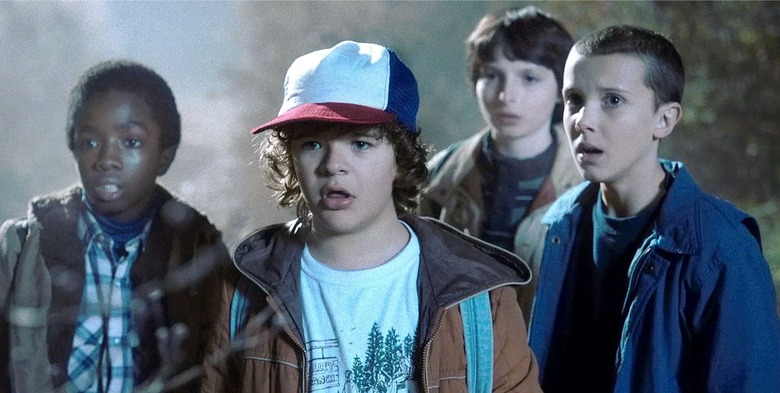 Stranger Things season two begins shooting next month. Since cameras haven't started rolling yet, we don't know much about what The Duffer Brothers have planned for their follow-up to the wildly popular first season, but they've been sharing bread crumbs of information now and then. Producer and director Shawn Levy hasn't released any new revelatory information about season two, either, but he does say the next season will feature some "next-level" stuff and that the show will age along with its young characters.
Below, Shawn Levy discusses Stranger Things season two.
Levy, who directed chapters three and four of Stranger Things season one, recently appeared on the Southern California Public Radio (via Collider). When the director behind Real Steel and The Internship was asked about the high expectations and the pressure of making of Stranger Things season two, he replied:
Yes, the pressure is on. It would be so blatantly disingenuous of me to say differently. It's scary to have people love something this much. It becomes impossible to banish all thoughts of not wanting to disappoint. This has been the challenge of it: on the one hand as we've see in the movie world, to do a follow-up that feels like the same thing is disappointing to an audience; to abandon things or change things [from the original], that disappoints the audience. A lot of Season 2 is next-level, some crazy stuff, but we must service these characters who are now beloved, who are known to the audience.
The Duffer Brothers have referred to season two as a sequel. They've taken a page from the James Cameron playbook, drawing inspiration from his approach to sequels. "One of the reasons his sequels are as successful as they are is he makes them feel very different without losing what we loved about the original," they said. Whether they find that balance in season two, we'll see.
While the second season is adding new characters, Stranger Things is still following its likable group of young protagonists. Obviously, the show can't always follow the characters as young kids forever. Even before season two has started filming, Levy has noticed changes in the cast:
We had dinner with the kids. We could see it right in front of us. They are not the same. They are still, thank God, charming and authentic, but it is a different form of those things.
Levy added:
I think we're going to stay honest with these kids by growing with them.
The producer didn't say much else about what to expect from Stranger Things season two, but it is, as Levy said, aging with its characters. The new season takes place a year after the events of season one, in the Fall of 1984. The Duffer Brothers have said audiences will be able to fill in the gap of what's occurred in that year. If you want to learn more about the next season of Stranger Things, here's a link to a rundown of information Peter wrote up.