This Is How 'Moon' And 'Mute' Are Connected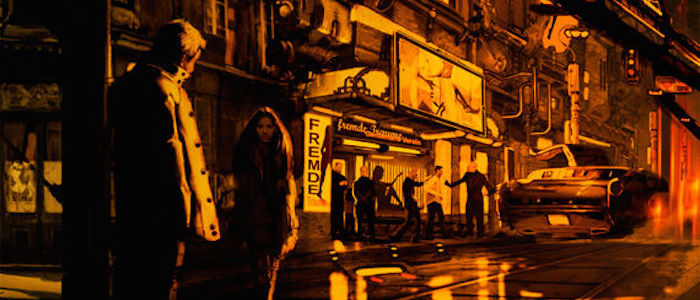 Yesterday, we were pleased to report Duncan Jones will finally start shooting Mute next week. The director was hoping to make the Berlin-set sci-fi movie his directorial debut, but he spent years struggling to get it financed. During those years, though, he met Sam Rockwell, who read Mute when Jones was aiming to make it his first movie. The director wanted the actor to play the villain, but Rockwell was interested in another role. They couldn't agree on which part he was right for, but that meeting ultimately led to Moon, which will be referenced in Mute.
When the director tweeted yesterday that the two films are related, some people were left wondering how, but for the past few years, Jones has been discussing a Mute and Moon connection, and a part of it is the Sam Rockwell. Below, learn more about that cameo and the potential Moon-iverse.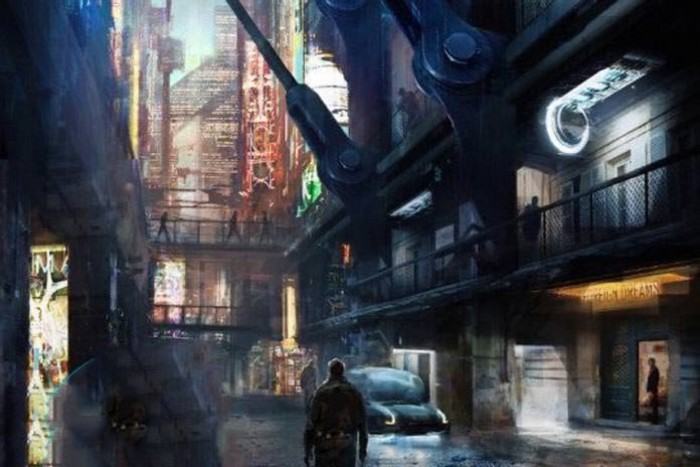 In Mute, Alexander Skarsgård will play a mute bartender named Leo, while Paul Rudd will play a mysterious American surgeon. The dark sci-fi thriller is set in 2046, which is 11 years after Lunar Industries built the lunar facility that keeps their Sam Bell clones (Sam Rockwell) busy. At the end of Moon, a Sam Bell escapes and heads back to Earth, where Lunar Industries' stock begins to plummet after their clones come to light.
What exactly happened to the Sam Bell clone when he arrived on Earth? Is he living his own, happy life in the future? And what happened to all the other Sam Bell clones in Moon? Since that film came out in 2009, Jones has been saying we'll get some answer to those questions in Mute.
At the end of a Q & A in 2010, Jones discussed some of the specifics of Rockwell's appearance in Mute:
More than a cameo will tie the two films together, but before we get to that, just as a reminder, Mute isn't the only other film Jones intends on making in the "Moon-iverse," as he jokingly calls it. When the director was promoting Warcraft, he told Nerdist about another science-fiction story he's working on that's set in the same universe as Moon and Mute. Like Mute, it's another project that's faced difficulty:
It's ready to go. I was trying to make it after Source Code. It's a female lead, and at that time, four of five years ago, it was just proving really difficult to get the film made, this science fiction film with a female lead. I think there's more of a willingness for that to happen [today], and I certainly think it's about time.
A few years ago, when discussing Moon, Mute, and this mystery project, Jones told Bleeding Cool these three films "will have just a couple of little fingers into each other's story":
You'll definitely see the world expanding. As far as the epilogue of Sam Bell's adventures there are going to be... the plan was to do Mute first. Mute is a sci-fi story that takes place in Berlin. It's very much a city film. Moon's obviously a film about isolation, about as isolated as you can get on the far side of the moon. And there's a third science fiction film, which will hopefully be the next film, which is a very different thing, which I can't say too much about right now. But all three of those are connected in that they all take place within the same universe and each one of them will have just a couple of little fingers into each other's story, so you'll... just a little link between them all. So you'll find out a little bit more about what happens in Moon in Mute and in this other film.
Jones wants to direct that third film as soon as possible. For now, though, he's focused on Mute, which has been a part of his life for the past 14 years. Six years ago, I actually spoke with Jones at a press day for Moon, and I still remember how giddy the director was when he showed some concept art from Mute; it looked violent, strange, and vibrant. His excitement for the story rang loud and clear. He also joked about different ways of incorporating Sam Bell in Mute, like having a bar filled with a bunch of Sam Bells, but he said it'd be a little epilogue that plays out in the background of part two of his sci-fi trilogy.
Here's the official synopsis for Mute:
Berlin. Forty years from today. A roiling city of immigrants, where East crashes against West in a science-fiction Casablanca. Leo Beiler (Skarsgard), a mute bartender has one reason and one reason only for living here, and she's disappeared. But when Leo's search takes him deeper into the city's underbelly, an odd pair of American surgeons (led by Rudd) seem to be the only recurring clue, and Leo can't tell if they can help, or who he should fear most.
Mute begins filming next week. No release date has been announced, but it will likely hit theaters in late 2017 or early 2018.