'The Florida Project' Movie: Willem Dafoe Goes To Disney World In 'Tangerine' Director's Next Film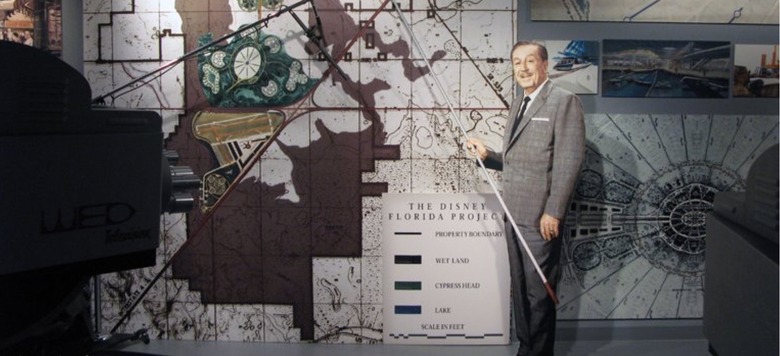 At the 2014 Sundance Film Festival, I sat in the library theater for the premiere of an ultra low budget film titled Tangerine. Filmmaker Sean Baker's Duplass Brothers-produced dramedy told the story of a transgender working girl searching Hollywood on Christmas Eve for the pimp who broke her heart. The film surprised the crowd with its heart and comedy, but the big shock came after the screening when the director revealed that the whole film was shot on an iPhone 5s.
The film has been namedropped by big filmmakers like JJ Abrams, and a lot of people have been interested to find out what Baker would be doing next. In April it was revealed that Baker had found his next movie, a film called The Florida Project. The title actually refers to Orlando Florida's Disney World. Disney fanatics probably know that when Walt Disney first started buying up land and planning Disney World, the theme park plans was referred to it as "The Florida Project."
Sean Baker gave Indiewire a first look at the new film, which wrapped on August 18th.  The script, which Baker co-wrote with Chris Bergoch (Tangerine, Starlet) tells the story of "a precocious six year old and her rag-tag group of close friends whose summer break is filled with childhood wonder, possibility, and a sense of adventure, while their parents and the adults around them struggle with hard times."
The first look image, seen at Indiewire, shows Willem Dafoe and Brooklynn Prince at what appears to be a cheap vacation hotel, like the kind you would find outside of Disney World. So I wouldn't expect this to involve Walt Disney or the construction of his Florida Project directly. We don't know how Disney World fits into this, but it's presumedly somehow the backdrop to the story. As a big Disney fanatic, I'm very interested to find out.
The film has three main characters, one of whom is played by Willem Dafoe. The other two — a six-year-old girl and her mother — are played by newcomers Brooklynn Prince and Bria Vinaite. The mother was found and cast via social media. Caleb Landry Jones, who played Banshee in X-Men: First Class, also makes a "small but significant appearance" in the film.
The movie was not shot on an iPhone 5s or even digital. Baker instead decided to shoot his Tangerine follow-up on anamorphic 35mm by cinematographer Alexis Zabe, who is probably best known for his work in music videos including Pharrell's "Happy." It's not likely that they snuck a big 35mm camera into Disney World like Escape From Tomorrow did a few years back. Baker also teased that they did something "extremely different" in how they used the film's widescreen imagery.
The film will be released sometime in 2017. If I were to guess, Baker might try to take this movie back to the Sundance Film Festival in January to see if he can recapture some of the buzz from his last movie.