This Week In Trailers: Blue Jay, Tonio, Maurizio Cattelan: Be Right Back, Funniest, This Beautiful Fantastic, Tracey Ullman's Show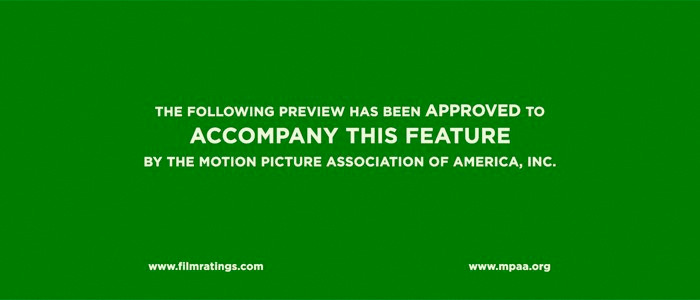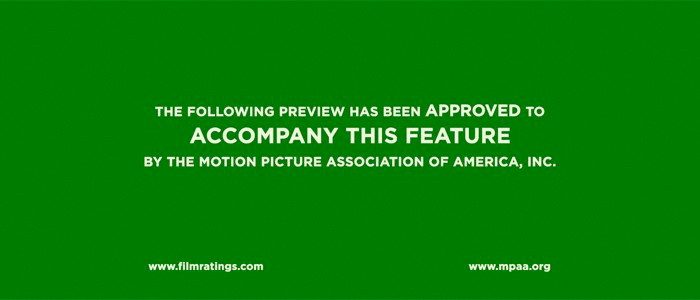 Trailers are an under-appreciated art form insofar that many times they're seen as vehicles for showing footage, explaining films away, or showing their hand about what moviegoers can expect. Foreign, domestic, independent, big budget: What better way to hone your skills as a thoughtful moviegoer than by deconstructing these little pieces of advertising? This week we see how Sarah Paulson and Mark Duplass are making my heart ache, catch up with Tracy Ullman, get in the ring with a foreign Oscar contender, make sense of a nonsensical artist, get positive, and hope for the best with comedians who are learning how to be funny.Blue Jay Trailer
Cancel all your plans and make new plans to see this.
I don't know exactly where director Alex Lehmann's trailer really hooked me in as I wasn't completely enamored with a few of the brothers Duplass' work but this one was a sucker punch to the heart. Both Sarah Paulson and Mark Duplass simply pop off the screen with the kind of chemistry that feels so natural and effortless that it's almost achingly too real as you piece together these people's lives and where they're currently at in them. Even forgetting all the Before comparisons that this movie will eventually get, this narrative seems completely honest and the use of black and white, perfect.
Tonio Trailer
It's about a 21 year-old man who is killed in a car accident.
Even though this trailer is in a completely different language, and never minding that this is the Netherlands' pick to represent them in the Oscar's foreign-language category, or even that its director, Paula van der Oest, was nominated for her 2002 film Zus & Zo, this is just a solid, evocative, stirring trailer. I don't need subtitles to interpret where things are going and what's happening before me. The story looks like it's a haunting one that will deal with the reflection on a life that ended too soon and the things that can happen to those they leave behind. Some stories transcend being able to understand every word and this trailer manages to communicate so much without so much a common word between us.
Tracey Ullman's Show Trailer
I need this in my life right now.
Tracey Ullman has always been a stalwart in terms of her comedic output. It has always managed to be wildly interesting to see how her brand of humor has metamorphosed over the years, a true talent in the way she hasn't rehashed the way she approaches new endeavors and this looks like it's not going to disappoint.This trailer simply managed to make me smile with the short drips and drabs we're given from the table but it's more than enough to make one feel comforted knowing there's this to look forward to next month. Welcome back, luv.Maurizio Cattelan: Be Right Back Trailer
This cat is one wild dude.
I remember seeing the story on this guy from CBS Sunday Morning over four years ago and being completely blown away by this man's swagger. Director Maura Axelrod must have been as well because if there's any living artist who really is making the visual medium something to try and harness in making a statement, this guy is doing it. There's something to be said about the pop culture artists and the critics who look askance at artists like Jeff Koons but this kind of art, the kind that Cattelan produces is along the lines of Banksy, wanting to use culture as commentary. I'm in.
This Beautiful Fantastic TrailerAmélie.
If there was a spiritual successor to the 2001 film this might be in contention to be it. Director Simon Aboud has a protagonist that seems to share the same personality as well as having a bit of that cheerful exuberance that Poppy from Happy-Go-Lucky exuded. There's a wistfulness about our protagonist here but there's something enchanting about the premise, even though it does feel slight and mildly contrived, and the entire package seems lovely.
Funniest Trailer
One of my favorite shows on Vice is FLOPHOUSE.
For those who haven't seen it, FLOPHOUSE follows a series of comedians of varying degrees as it pertains to their current level of fame and comedic abilities. Some are really good, some even seem like they're on a great path upward who need just a little more time to hone their act, while others, well, they're giving it a go. And I think that's what's endearing about this documentary. From directors Dustin Svehlak and Katie Pengra, we're on the ground floor of people who are making a go at trying to be publicly funny. I couldn't think of a more skin crawlingly tough endeavor but this trailer is just bananas in how well our subjects' stories are established and how much empathy we feel for these people who are just cutting their proverbial teeth on a stage where every night is either a high or a low. It's fascinating, engaging and is the kind of primer that anyone who is even thinking of standing on a small platform telling jokes needs to see.
Nota bene: If you have any suggestions of trailers to possibly be included in this column, even have a trailer of your own to pitch, please let me know by sending me a note at Christopher_Stipp@yahoo.com or look me up via Twitter at @Stipp
In case you missed them, here are the other trailers we covered at /Film this week:
Bastards Trailer – Limp and barely tolerable.
The Bye Bye Man Trailer - Will be the belle of the ball at many a teenage girl sleepover when deciding what to get from Redbox.
My Scientology Documentary Trailer - Cannot wait to see this one.
Loving Trailer - Hope it's as sweeping as it presents itself to be.
A Town Called Panic: Double Fun Trailer - Love. It.
Elle Trailer – Not quite sure how I feel about this one.
Amanda Knox Trailer – Pulpy, true crime, what a combo.
Guardians Trailer – Where's the bear man?
Shooting Clerks Trailer - Huh?
The Whole Truth Trailer – Bland.
Allied Trailer – Looks like it could be a mildly interesting diversion.
Smurfs: The Lost Village Trailer – Couldn't even make it through the :39 seconds.
Bad Santa 2 Trailer – Oooh, look who can work blue. Whatever.
Ghost in the Shell Teaser Trailer – It's not completely offensive.
Fist Fight Trailer – A poorly done remake of Three O'Clock High that just reeks of awfulness.
Phantasam: Ravager Trailer – Terrible. Just terrible.
Newtown Trailer – Required viewing.
The Red Turtle Trailer – Absolutely, yes.
Incorporated Trailer – I'm confused.
Hamilton's America Trailer – For free, it couldn't be more enticing.
Trespass Against Us Trailer – Intense.
The Eyes of My Mother Trailer – I don't even know what's happening here.