Cool Stuff: Jisoo Kim's 'Paperman' Print From Cyclops Print Works

Today we are excited to exclusively premiere Cyclops Print Works' 41st print, artist Jisoo Kim's take on the popular Disney animated short film Paperman. Find out more details about the Jisoo Kim Paperman print, see the details and learn when and where you'll have a chance to get it, after the jump.
Paperman by Jisoo Kim is the 41st release from Cyclops Print Works. The 12 color serigraph is printed on 36? x 12? Strongstuff 320 gsm paper by Eclipse Workshop. Officially Licensed by Disney, this hand-signed & numbered print is a limited edition of 225, featuring a varnish finish and authenticity seal.
Jisoo is a great artist who currently works at Dreamworks Animation Studios. She was born in South Korea where she studied animation at the Korean National University of the Arts, before making her way to the California Institute of Arts. After graduating, she has worked for Disney and has also freelanced on several other projects — including the video game Skullgirls. If you're interested in her work, check out her previous Kickstarter campaign.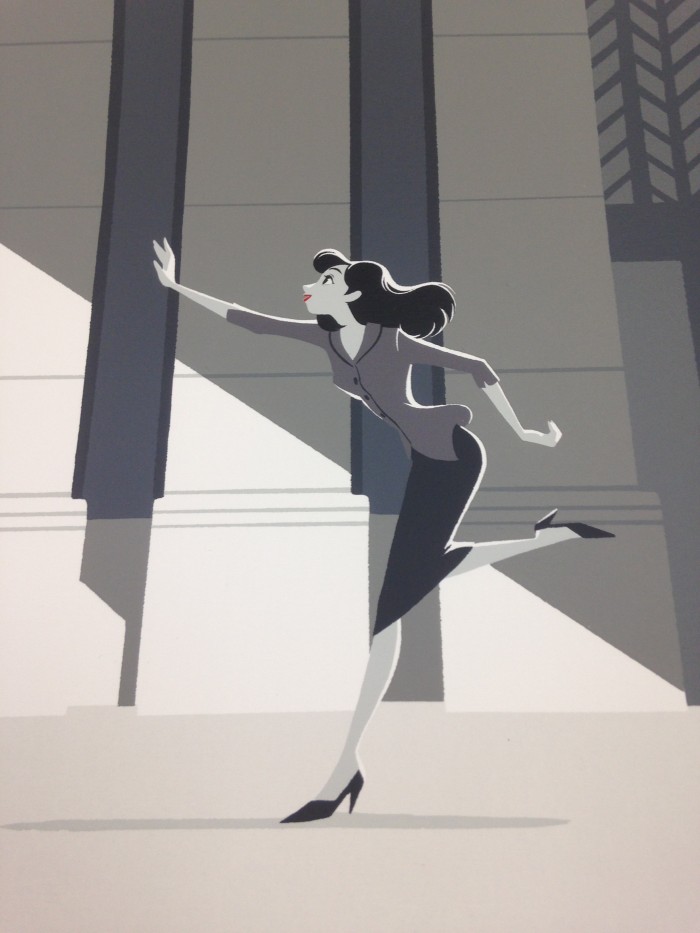 Kim tells us the following about her Paperman print inspirations:
"Initially I had some difficulty coming up with one composition that was able to show the full spirit of this dynamic and beautiful short. And then I thought 'why don't I expand the screen into one long illustration?!'. So I brought the two main characters just about to meet into the composition hoping to catch the anticipation and excitement of love, about to happen."
The Jisoo Kim Paperman print will be released on Friday, September 23rd, 2016 at 12:00 pm Pacific time at www.cyclopsprintworks.com.
I love that Cyclops Print Works isn't only focusing on the big feature films but is giving the Walt Disney Animation shorts program a lot of love. Now if only they could do the same for the Pixar shorts as I'd love to feature some of my favorites on my walls.